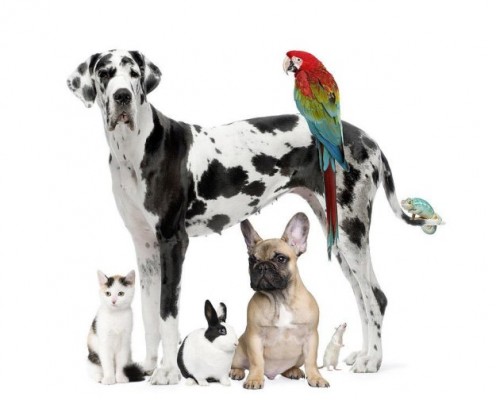 It's no secret that no matter how smoothly everything goes, the sometimes disruptive process of a renovation can be stressful on families. There are workers coming in and out of your house at varied hours, building materials all around, and the daily disarray that comes with a project. While most people take into account the effects this will have on their families, they often neglect to consider the impact it will have on their best friends – their pets.
Since we at Palmer Custom Builders are pet lovers, we want to ensure that your pets remain safe. We've even gone to the extent of putting a pet clause in our contracts. When you are selecting a contractor, we encourage you to make sure that you're on the same page when it comes to your pets. While our crews have been known to walk homeowners' dogs, their – and any workers' – primary focus is on completing your project well and on time. Because your pets' safety is ultimately your responsibility, here are some things to look out for:
Building materials/tools are everywhere. During the day, workers are using sharp saws and dangerous power equipment. The loud noises from power saws and nail guns can be unsettling to a pet's sensitive hearing. Nightly cleanups may miss metal shavings, nails or screws, or chemical agents that can be dangerous or deadly if consumed.
Escape routes are open. While you may be mindful of where your pet is when opening doors, that's not necessarily the case with workers – even those who make an effort to be cognizant of your pets. Materials are frequently brought in through garages, where invisible fences typically aren't run. Gates may be left open to facilitate loading. Once, when we were remodeling a main level master bathroom, our crew was handing construction debris out the window when the family cat took the opportunity to jump through. We were able to retrieve the cat, even though the man who did so got bit, but fortunately, this scenario ended happily.
Legal issues. Even though the case of the cat ended well, if your pet bites a worker in your home, you might be opening yourself up to legal issues, so preventing contact should be a priority.
Site dangers. A construction site can be a dangerous place. If flooring materials have been removed, it's possible for an animal to fall into a crawl space, or if they are outside, fall into holes dug for footings.
Fear of the Unknown. We typically seal off work areas with plastic. During one kitchen renovation, an overly enthusiastic cat managed to penetrate the plastic. Since the kitchen was completely stripped, he panicked in the now unfamiliar space. Fortunately, he did not injure himself and we remedied the situation by erecting a semi-permanent wall.  But this points out that animals will do things they wouldn't normally do under stress. Changes and strangers in their environment, loud noises and more can wreak havoc on pets.
Designate a space! For these reasons and many others, we advise homeowners to keep pets in a designated area. A closed room is good, but a crate is best, as it eliminates the chance of your pet running through a door accidentally left open. If you have the option, we highly recommend having your pet stay with a friend or family member for the duration of your project.