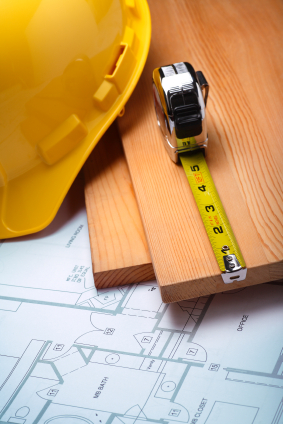 Do you have a good friend whom you don't see very often, yet every time you get to talk, it's as if you've never been apart? That intangible connection and natural flow of communication between two individuals is key to a long-lasting friendship, but you might not have realized just how important chemistry can be when it comes to selecting a contractor for your renovation project.
After all, you'll be seeing your contractor on an almost daily basis, and he will be your voice in communicating your vision to all of the individuals who will work on your project. So ensuring that you and he are able to communicate well and comfortably from your very first meeting is essential.
Yet selecting a contractor goes far beyond picking someone with a compatible personality. Of course, there are the basics. The National Association of the Remodeling Industry recommends a number of areas you should consider: First, employ a contractor with an established area business specializing in your type of project. Check their references to ensure that past clients are satisfied with their service. Call the Better Business Bureau to make sure there isn't an adverse file on record for the company. Ask to see a copy of the contractor's certification of insurance or for the name of his insurance agency to verify critical coverage, such as worker's compensation, property damage and personal liability insurance. Next, check your state licensing board to ensure that the contractor has the proper license. In North Carolina, a licensed residential General Contractor sits for a very extensive and intensive exam. The state also offers three types of licenses: A Limited License allows a contractor to work on projects of up to $500,000; an Intermediate License allows them to tackle projects of up to $1 million; and an Unlimited License – which Palmer Custom Builders possesses – is not restricted to any dollar value. The distinction is also important because they each have different minimum working capital requirements – $17,000 for Limited, $75,000 for Intermediate and $150,000 for Unlimited. A higher license ensures a greater depth of financial resources and may also be an indicator of diversity of skills and experience.
Experience is critical. Being a professional contractor entails far more than hanging a sign on a truck, it requires a great deal of education (and continuing education) combined with varied hands-on experience. There's simply no substitute for having worked in the field for a number of years and having dealt with the challenges that are certain to "pop up." Your contractor's experience will allow him to implement creative solutions and will give you a comfort level that he has successfully "been there and done that" in the past.
Beyond that, it's essential that the contractor you select runs a solid, stable business. The financial side is obvious – if it's not a stable company, it might not be around to complete your project and it definitely won't be there in a few years to stand behind its work. What you may not realize is that much of the critical planning, ordering and scheduling work in a project goes on back at the office and is dependent on the contractor's ability to organize and run things smoothly from a business perspective. A professional approach is essential to handling the strategic coordination involved in ordering quality materials and scheduling the right trade professionals to ensure a timely result.
A good dose of common sense is equally important. For example, once on a time-critical project, we decided to postpone work for a day because of a predicted torrential downpour. While we could have done interior work that day, we knew that all the trades people walking in and out would have created a monumental mess that would have stressed the homeowner and which we would have lost even more hours cleaning up. Therefore, a short delay actually saved time and stress. Because the homeowner trusted our judgment, she didn't agonize over the short delay, and we ultimately finished on time.
In the end, once you establish the credibility of the contractor, it's simply a matter of finding that perfect fit. "I was referred to Palmer Custom Builders initially by our Realtor," relates Kimber Morgan, who along with her husband Trey hired the firm to complete an extensive kitchen and master bath renovation and create an addition. "We did some further investigation, looking at their website and other sources of information. Ultimately, we thought they were very thorough and brought a lot of ideas to the table. They were a very professional firm and brought a lot of competence. We immediately felt like these people knew what they were doing," she says. The results of that ideal fit will then speak for themselves.