Drone real estate photography gives a bird's eye view for our clients.
It seems there are always new technological tools coming out to serve the construction industry. While some of them can best be described as "fly by night," there is one new tool that we love for all the benefits that it offers our clients: Drone Real Estate Photography.
At Palmer Custom Builders, we always try to be on the leading edge of practical technology. Since we already photograph the entire construction process – from before through all phases of construction and to project completion – HDR digital photography, adding drone photography seemed to be a natural step.
What I have discovered as I use the drone – a high-end DJI Mavic Pro model – is that the drone provides a myriad of benefits both to our clients, myself, and to our on-site team.
Drones shine at zeroing in on defects in areas and obtaining a big picture view in areas that are difficult to access. On one client's very high and steeply pitched roof, for example, we were able to fly the drone around a chimney and quickly diagnose an area on the top chimney pan that was improperly installed. Hence finding the cause of water entry on all three chimneys, since the top pans were all installed the same way. In the past, this type of forensic work would have required the time and expense of putting trades on the roof to diagnose the issue. This gave us a firm idea of what we faced before we did that. What's more, because the drone captures beautiful high-resolution photographs, we were able to show the homeowner exactly what the issues were in an area of their home that they likely never would get to see in person.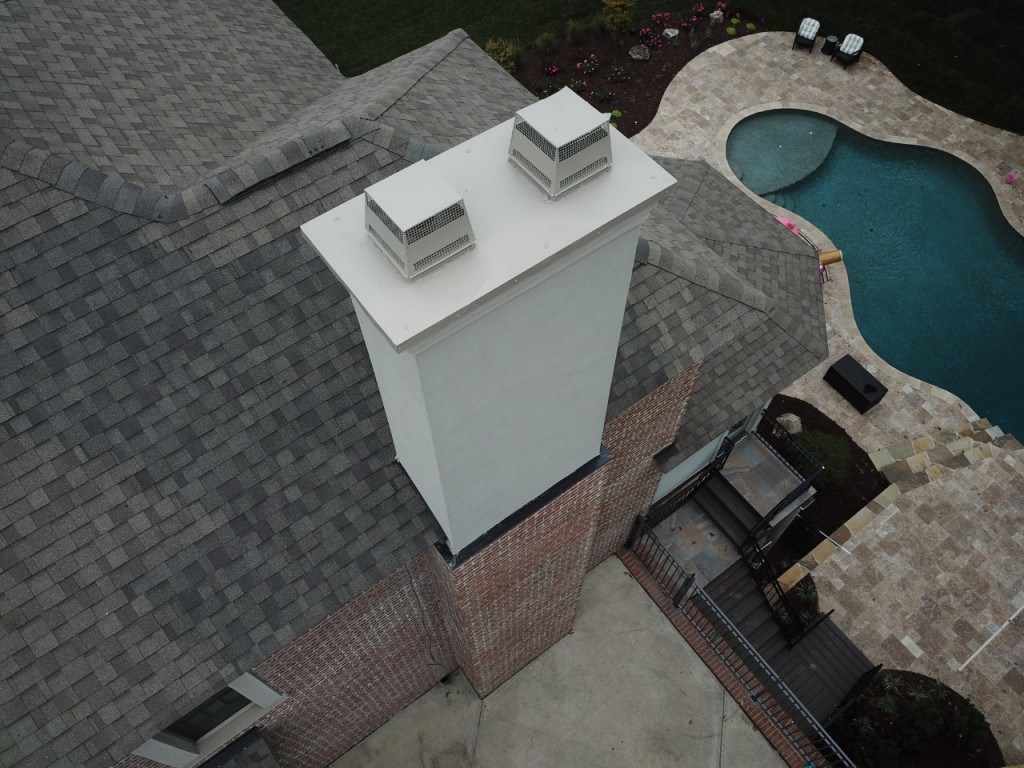 This high-tech communication tool allows our clients to have a better feel for what's going on in their projects. In fact, even on a traditional project where areas can be easily accessed, a photo taken from a drone gives our homeowners a different view from what they would see at street level. It gives the client a perspective they would never see, even if they got on a ladder. Thus, the drone photos allow us to make them more informed about their project's progress.
Likewise, since I am the one who pilots the drone and takes the pictures, I am able to use it to get a bird's eye view of construction as it happens. I am able to quickly assess where things are and to make certain that all of the details are being carefully attended to during construction. On roofs for example, I am able to quickly check the progress of framing, sheathing and shingles and to ensure that roof penetrations have been done properly. In fact, our roofing contractor uses a drone for the same reasons.
So to keep a bird's eye view on your project – and to ensure that you have a lasting photographic record of it –we're thrilled to be using Drone Real Estate Photography.