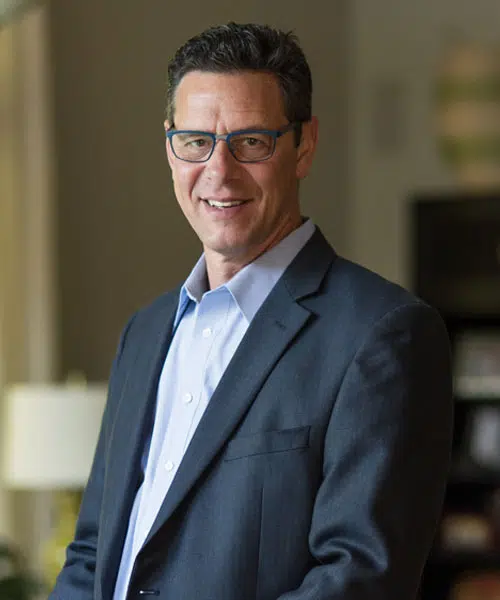 When we start a project, the entire team looks at it as if it were their own.
Gary Palmer
Gary Palmer, General Contractor, founded and remains President of Palmer Custom Builders' parent corporation since 1986, initially specializing in repairs, flooring and renovations.
From those early roots to the wide diversity of projects that Palmer Custom Builders routinely tackles today, Gary brings over 35 years of experience in remodeling, new home construction, renovations and repairs. He provides clients with expertise in all phases of the construction process, including technical services, project planning, job estimating, creative design and construction solutions, as well as his invaluable field experience. Thanks to his diverse experience, Palmer Custom Builders is a Design-Build firm, working with clients from design/project conception to completion or collaborating with clients' architects or design firms as their needs require. In either case, clients benefit from Gary's hands-on project management approach, ensuring that high standards of quality and fine workmanship are maintained and timely progress is made on the jobsite.
Yet it's Gary's desire to fulfill the unique needs of each client that comes through in everything his team does. "When we start a project, the entire team looks at it as if it were their own," Gary emphasizes.
No matter what size or type of project, it's Gary's personal involvement and extensive knowledge that reassures clients: he is a North Carolina Licensed General Contractor and holds a South Carolina Residential Builder's license. Gary graduated from NC State University with a BS in Natural Resource Management with special emphasis on site and facility planning and design. In this era of ever-increasing consolidation, clients take comfort in the fact that Palmer Custom Builders remains a local, privately owned and operated company.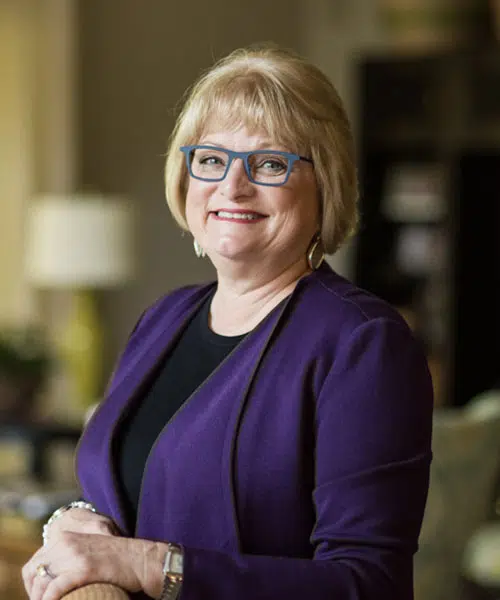 Pam Palmer
Pam Palmer has more than 35 years of experience in management, advertising, sales, marketing, and general business practices and is also a licensed North Carolina Real Estate Broker. As Chief Financial Officer and Chief Operating Officer of Palmer Custom Builders since 1996, Pam's common-sense approach ensures that the business operations and financial soundness of this well-established company remain on a solid footing. "Particularly in today's tumultuous climate, clients value the reassurance that comes from dealing with a firm with our longevity and fiscal stability."
Pam oversees Palmer Custom Builders' sales, marketing and advertising endeavors. Her steady reassurance keeps projects running smoothly and ensures that the lines of client communication always remain open.
Licensed general contractor
Experienced NC & SC state licensed general contractor
You may be asking, "Why and when do I need an experienced licensed General Contractor for my kitchen remodeling, bathroom remodeling, addition, kitchen renovation, home improvement or repair project?" Whether you have a relatively minor home repair or are building a new custom home from the ground up, working with an experienced, licensed Charlotte general contractor ultimately will save you time, money — and a lot of aggravation.
Experienced licensed professional general contractors are professionals who understand exactly what it takes to complete your project.
They have a breadth and depth of technical industry knowledge from which to draw to find the best solution to any problem.
They are up to speed on local building codes and will ensure that your new construction, remodeling, renovation or repair project is built correctly.
Trust over 35 years of residential construction industry experience
Remodeling, new construction and repair projects are all unique, and each brings potential complexities that require an experienced pro to successfully address. Are you blending the old with the new in a remodel? Confronting soil irregularities on a new construction site? What happens when a minor siding repair uncovers structural damage? In each of these cases, you'll need to call an experienced general contractor who has dealt with these issues before. That's because these complex issues are far more involved than a homeowner, handyman or inexperienced contractor should ever tackle on their own. These are also issues that homeowners might not discover until it's too late if they attempt to handle the project themselves or hire an inexperienced handyman.
That's why we believe it's always best to work with an experienced state licensed general contractor from the very beginning to ensure that your project is handled competently. Our clients can rest assured that Gary Palmer, Owner & General Contractor of Palmer Custom Builders, holds a North Carolina Licensed General Contractor and a South Carolina Residential Builder's license and will be personally involved in your project. Gary takes the time to personally understand your project and draws upon his more than 35 years of residential construction experience with in-depth knowledge of the remodeling, maintenance, repair, renovation, and new construction. Gary also has added knowledge of site conditions like soil and water, grading, earth and dam reconstruction, tree removal, landscaping and horticultural issues; wells, septic and sewer systems. So when he makes a recommendation, you can count on it being solid.
No matter where you live in the Charlotte area, no project is too big or too small to work with the right, experienced professional from the very beginning. We service the following areas:
Charlotte
Matthews
Mint Hill
Monroe
Weddington
Waxhaw
Marvin
Huntersville
Lake Norman
Davidson
Concord
Fort Mill
Lake Wylie
Rock Hill