Bathroom Remodeling
Is your bathroom a source of frustration?
If you live in Charlotte, NC and the surrounding area and are wondering if it's time for a Charlotte bathroom remodel, ask yourself:
Does your bathroom lack style or function?
Does your outdated master bathroom limit your use of space?
Are you tired of a cramped or outdated powder room that's an embarrassment for guests?
A substantial return on your
investment
Most of us begin and end our days in the bathroom. Whether your bathroom is a retreat or a cluttered, dysfunctional space, it can set the tone for your day. Charlotte bathroom remodeling in Charlotte, NC offers one of the largest returns on your remodeling investment, both in financial terms and overall home satisfaction.
We can help with your unique needs, including:
Reconfiguring the placement of an existing tub and shower
"Borrowing" space from an adjacent room
Redesigning the cabinet layout
Rearranging plumbing lines
Rethinking the entire bathroom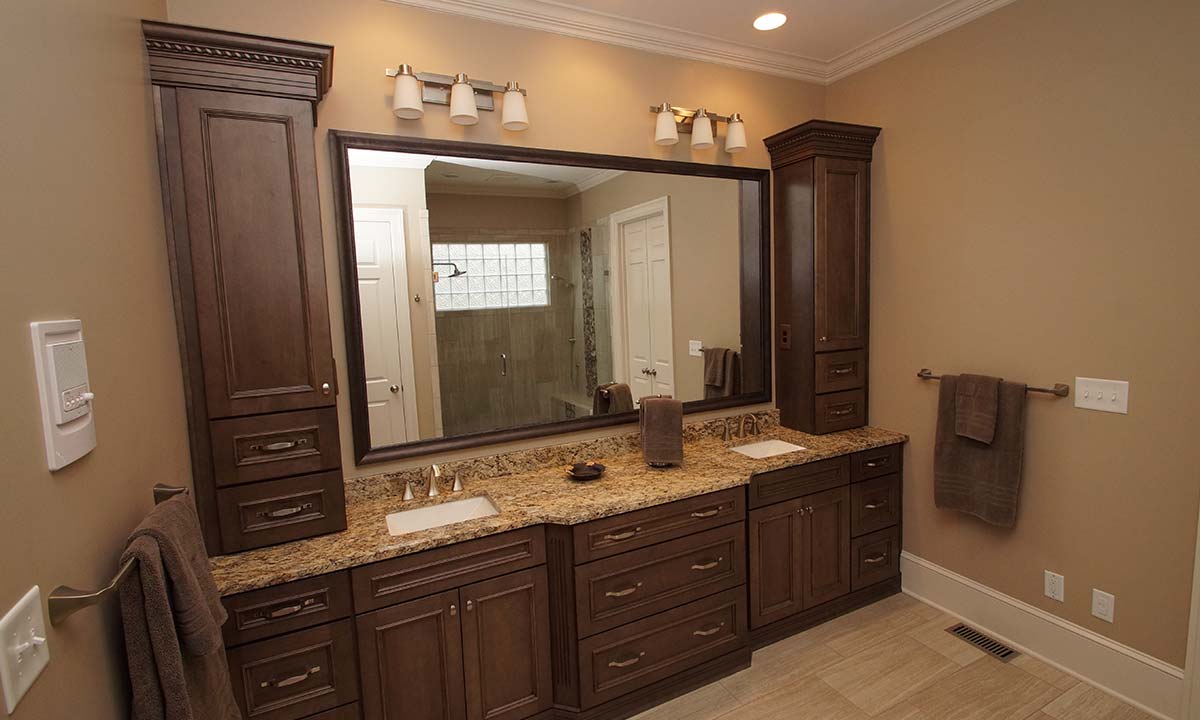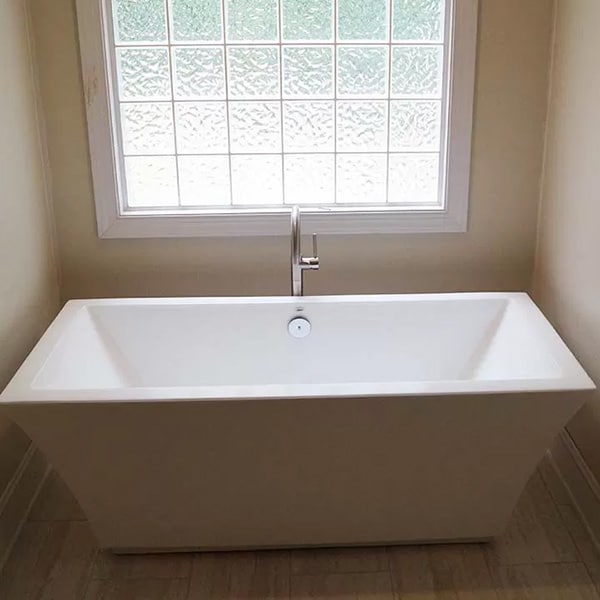 Full-service Charlotte bathroom remodeler
Whether you need a complete Charlotte bathroom remodel, minor bathroom renovations or a bathroom addition, as a design-build company, Palmer Custom Builders has the field experience to recommend effective design changes and the technical skill to flawlessly execute your plans.
Bathroom Renovation Projects
Beautiful updates that add functionality
Many Charlotte, NC area homes built in the last few decades have functional bathrooms that were designed well but are sorely in need of modernization to bring them up to date. That's where a bathroom renovation can make a huge difference. Unlike a bathroom remodel, a bathroom renovation generally maintains the same footprint. We can offer constructive advice on which changes will return the best value for your investment — and make the most difference in your daily life.
Design your Weddington, Waxhaw or Charlotte, NC, bathroom for the way you live and use the space:
Modernize the look and feel
Add new bath fixtures
Update and upgrade surfaces
Add functional cabinetry