Home Repairs
Charlotte, NC area home repairs – more than meets the eye
As an added service to our remodeling clients, we tackle any needed home repairs while we are completing your larger project. This is essential to ensuring that your Charlotte home repair is done correctly. A home repair that may seem like a mere surface issue to the untrained eye might be ongoing damage caused by water, insects or animals that will cost you more money to fix down the road if it's not addressed quickly and completely by a qualified professional Charlotte, NC home repair contractor.
Home repairs are where Gary Palmer began his career over 35 years ago, and he and everyone on our team have a solid understanding of what it takes to tackle these challenges right – the first time. We approach each home repair as a puzzle to be solved. We look beyond the surface to discover what caused the problem. We fix the underlying issue and design corrective measures to avoid future problems. Finally, we ask which materials we can use to minimize maintenance and prevent this from happening again.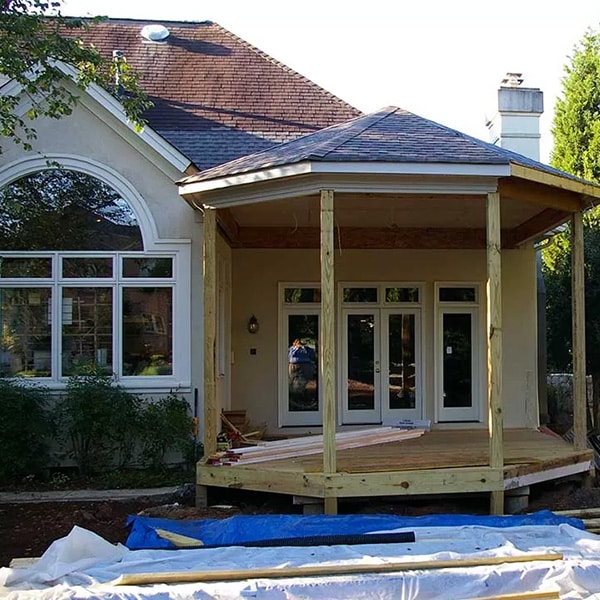 Setting the standard for Charlotte home repairs
Every Charlotte home repair done in conjunction with a remodeling project is completed with the same high standards we bring to all of our work. We consider this essential, since poor home repairs often create more problems down the road than they solve. When you want a repair done correctly the first time, trust the home repair contractors at Palmer Custom Builders.
Charlotte Home Repairs
We are proud to serve the following communities in and surrounding Charlotte, NC