Home Remodeling
Fall in love with your house all over again
If you love your home's location in a premiere Charlotte-area neighborhood but dream of a more modern floorplan, don't assume you have to move to get what you want… Consider whole home remodeling instead! If your house doesn't quite fit your style anymore, a cost-effective interior home remodeling project can give new life to even the most dated homes. The design-build team at Palmer Custom Builders has the expertise to guide you through:
Opening up boxy floor plans
Improving the appearance and functionality of dated kitchens and bathrooms
Improving accessibility in hallways, bathrooms and bedrooms
Evolving your floor plans to make kitchens larger, add needed storage or "find" space for laundry rooms, pantries, home offices and more
Flooring over a two-story space for additional square footage
The best home remodeling contractors know how to update more than style — we'll also work to modernize utilities and improve functionality throughout the remodeling process. It's a perfect opportunity to update lighting, plumbing and HVAC systems to today's more energy-efficient models. Do your original hardwood floors need refinishing? Walls need a fresh coat of paint? Now is the time.
Whether you're considering an interior remodeling project or a whole house remodel, our team will be there for you every step of the way to ensure everything is not only technically correct and up to today's building codes but meets your family's style and functionality requirements.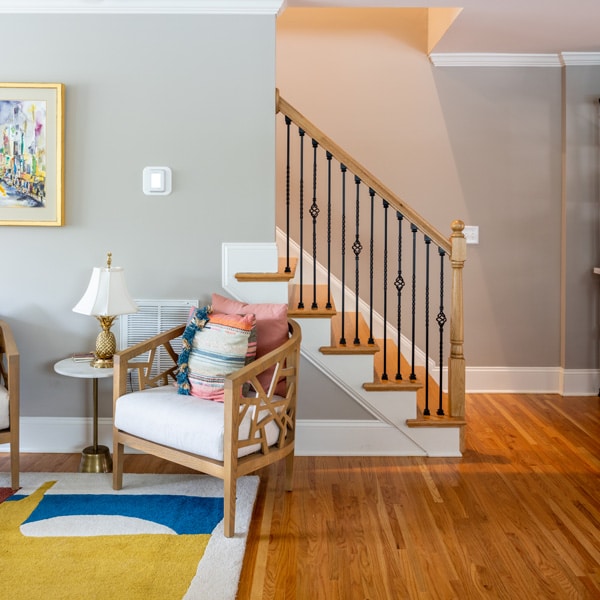 Find the best remodeling contractor for your project
Because we have over 35 years of experience working with hundreds of remodeling clients, we know how to deliver what's important to you: Integrity, quality craftsmanship, effective and extensive planning that includes detailed contracts, technical expertise, hands-on field experience, expert problem-solving skills, code compliance, responsive communication, licensed and insured subs, realistic timelines, and a high level of customer service. With our experience and attention to detail, you can trust that your dream bonus room addition is just a call away.
A wise investment with
immediate value
Remodeling your home is typically less expensive than the myriad costs associated with moving and usually ends up being far less disruptive to family life than a move. Keep your incredible location and add value to your existing home with a remodel — the end result is a beautiful home that meets your family's needs without changing your lifestyle and routines.
Whole house remodeling is typically a wise investment in established and appreciating Charlotte-area neighborhoods such as Madison Park, South Park, Foxcroft, Dilworth, Myers Park, Cotswold, the Park Road and Marsh Road corridors, Providence Plantation, Weddington, Waxhaw and Union County, to name a few. These areas tend to have excellent access to work, school, food and shopping, but tend to have older homes that were built decades ago. Stay in the neighborhood you love while increasing your home's value with a home remodeling.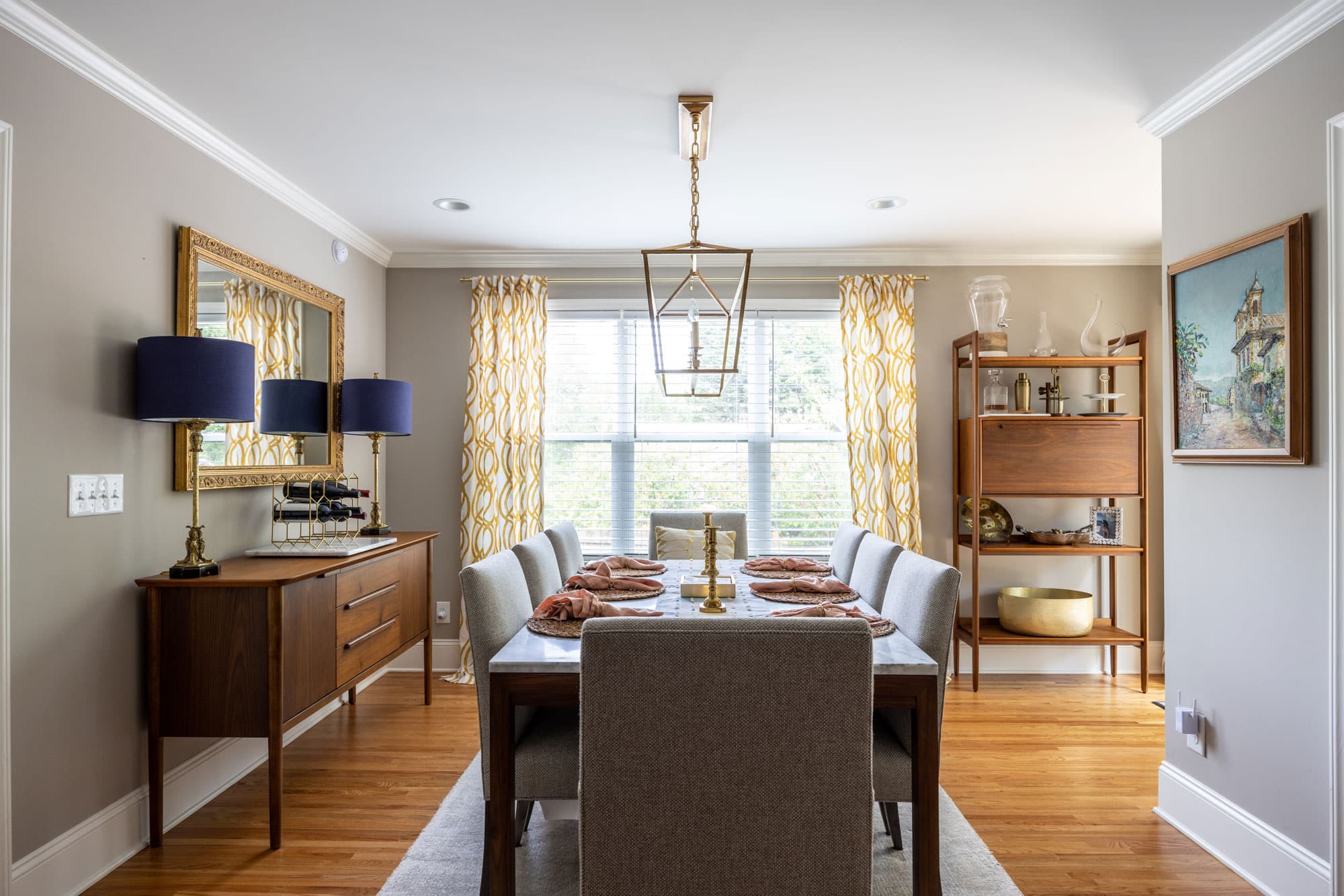 Interior Home Remodeling
Cost-effective interior home remodels with dramatic results
Compared to more extensive whole house remodeling projects or building a custom home from the ground up, interior remodeling is a cost-conscious option that still offers dramatic results. Why? Interior remodeling involves changing the look and feel of existing spaces. Because the more expensive elements of the space — flooring, walls, ceiling and utilities — are already in place, you are free to spend your budget on the finishes and features that make a tangible difference in your daily life.
Imagine what your family could do with more and more functional space. Whether it's reclaiming open space to better accommodate guests when you are hosting large gatherings, finding the proper blend of private and public spaces for all family members, improving the overall flow of rooms, or adding sorely needed storage space, interior remodeling might be the right choice for you.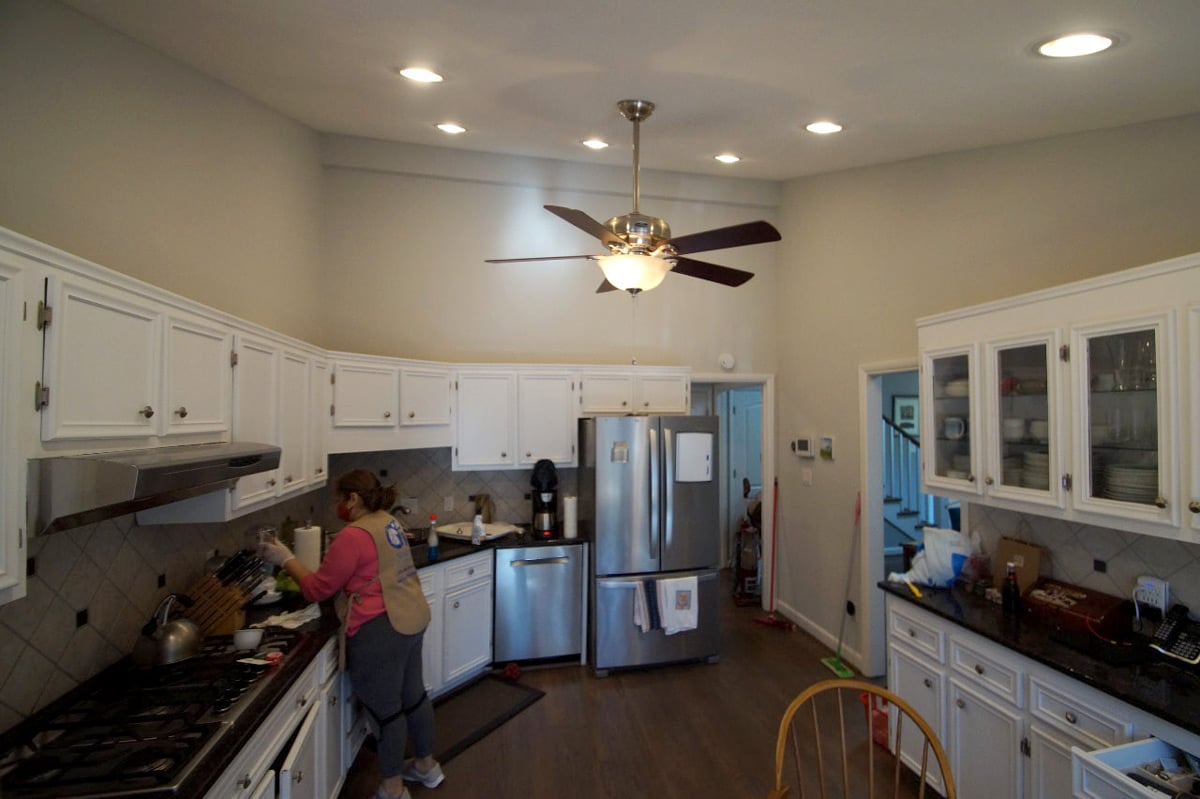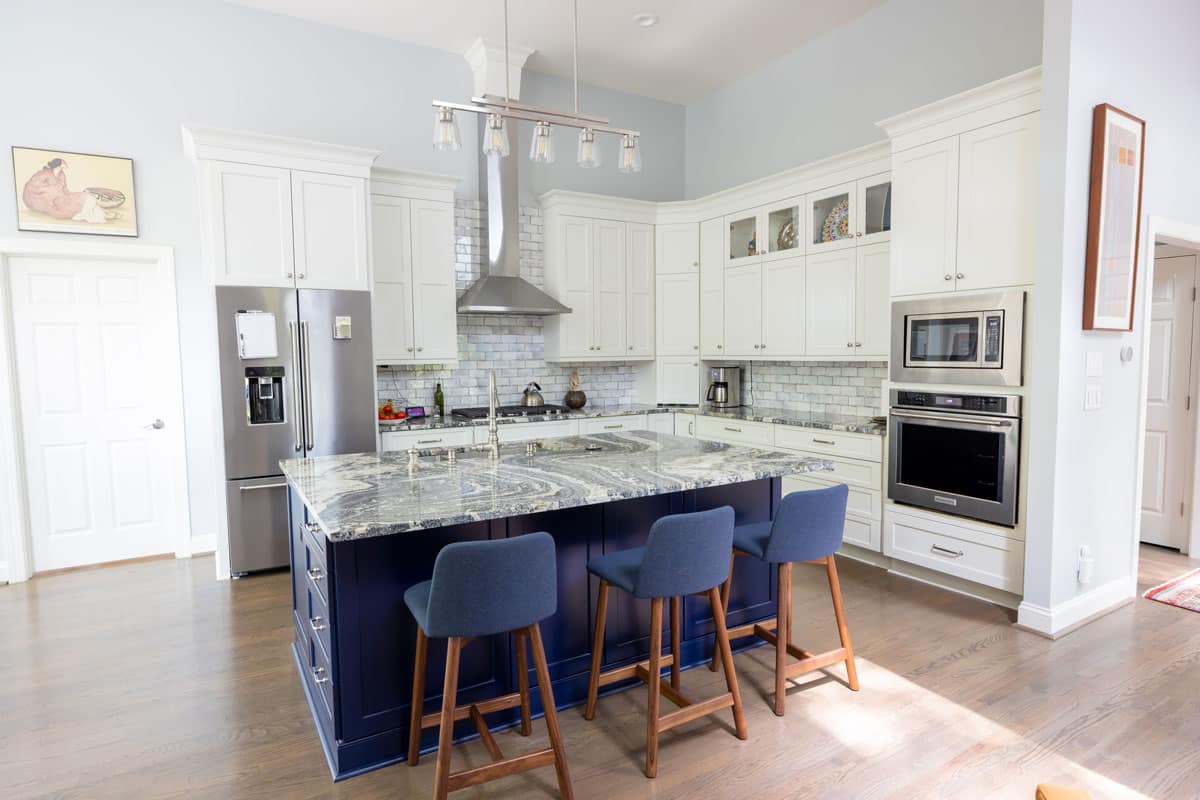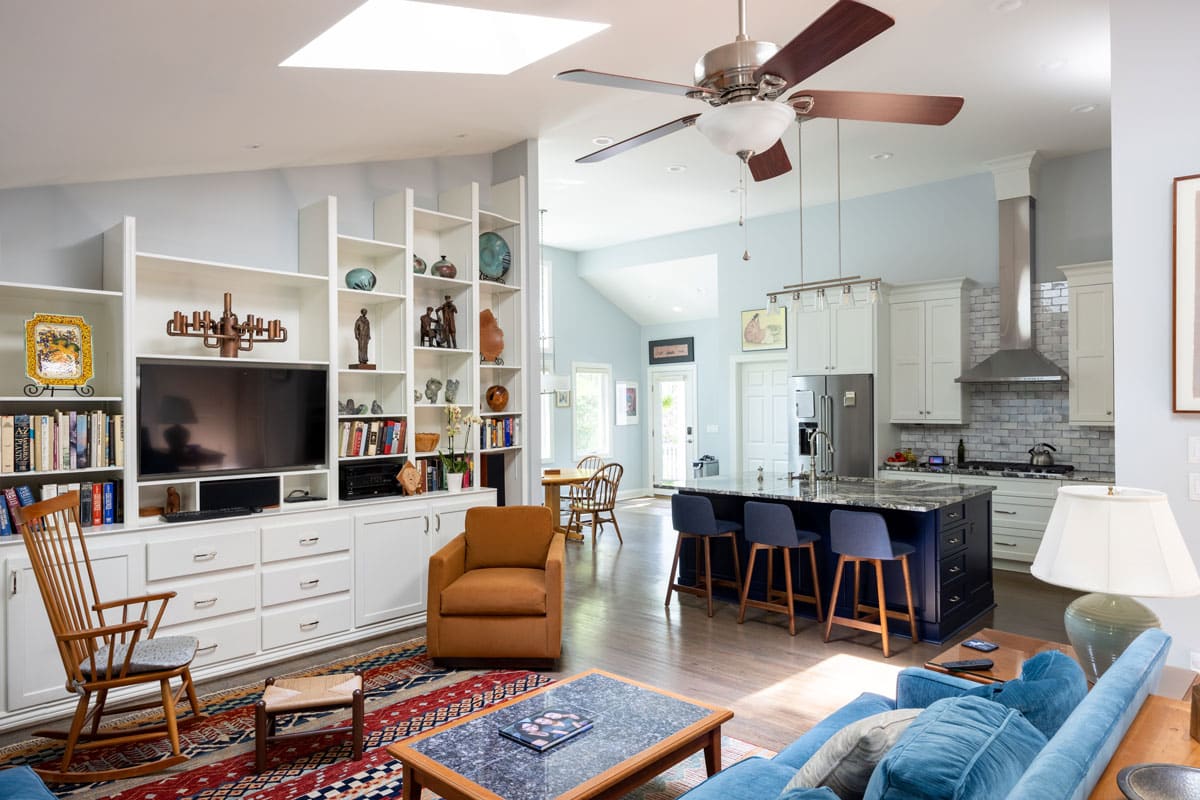 Licensed Professional Remodeler
Rely on a qualified professional
While whole home remodeling and interior remodeling projects may not seem as complex as building a new home from the ground up, they require a higher level of experience. That's because interior finishes, flooring and traffic patterns must be married so the new spaces appear and feel as if they have always been a part of the home. These key spaces should never appear to be an afterthought but should seamlessly blend with your home's style and décor.
Our professional team has decades of remodeling experience and thoroughly understands what is required to bring your vision to life. Whether it's time to convert that spare bedroom into a functional home office or to reclaim under-used basement or attic space, we can transform your home.
Charlotte Home Remodeling
We are proud to serve the following communities in and surrounding Charlotte, NC