Outdoor Living Spaces
Outdoor living designed for you and built to enjoy everything Charlotte, NC, has to offer
Gracious outdoor living spaces are an essential part of life in fine Charlotte homes. We'll help you add touches like these to your living space:
Shaded pergolas
Pools, pool houses and water features
Outdoor fireplaces and firepits
Outdoor kitchens
Decks, patios and seating areas
Bring comfort and style to your outdoor living spaces with a licensed professional remodeler
Make the most of your home's outdoor spaces with the help of Palmer Custom Builders' design-build team. Not only are we licensed professional remodelers, but we're also Charlotte-area residents — we know how to design outdoor living spaces that work through every Carolina season. From outdoor kitchens and fireplaces to patios and pergolas, pools and pool houses, our team has done it all. Let us help you embrace the great outdoors with a stylish new living space today.
Design makes a difference in
outdoor living home additions
Far from being add-ons, outdoor living additions are an integral part of your home. That's why we believe they should be designed with your family's needs and your home's architectural style in mind. Well-executed outdoor living spaces should never appear to be an afterthought; every detail and material should complement your main residence.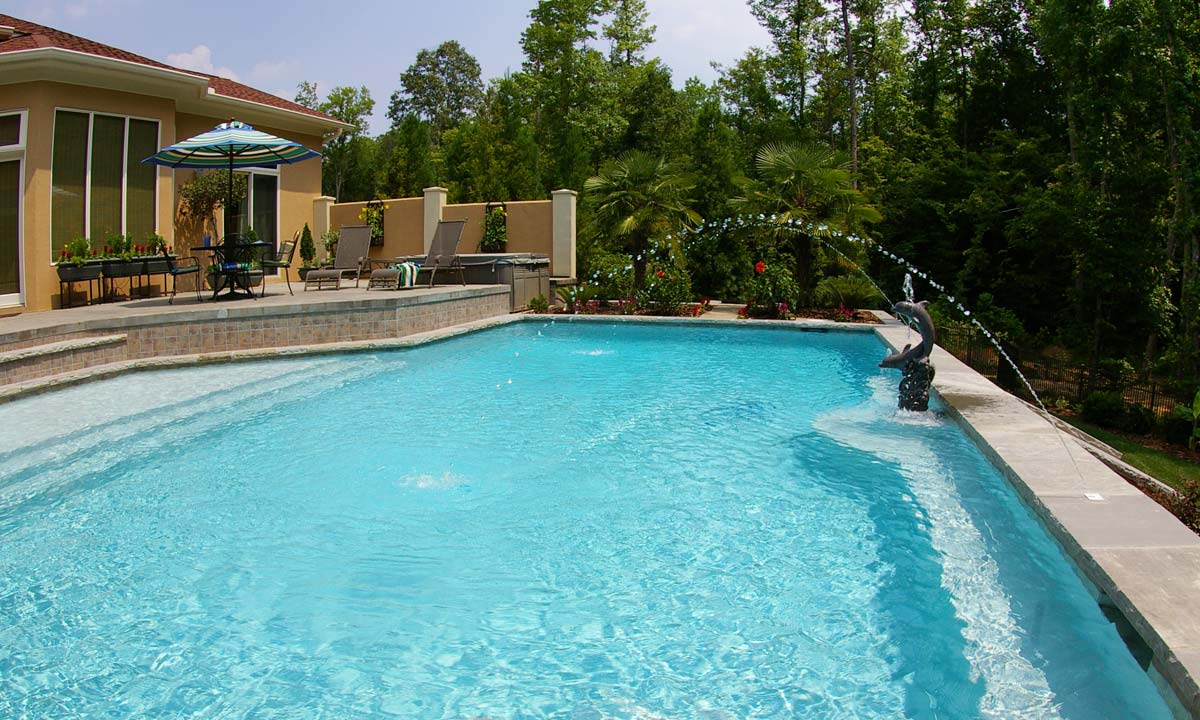 Custom with Attention to Detail
A single point of contact empowers success
It takes many experienced professionals to bring your outdoor living space to life. Some remodelers shy away from managing the many moving parts that it takes to create these complex areas; we at Palmer Custom Builders relish the process!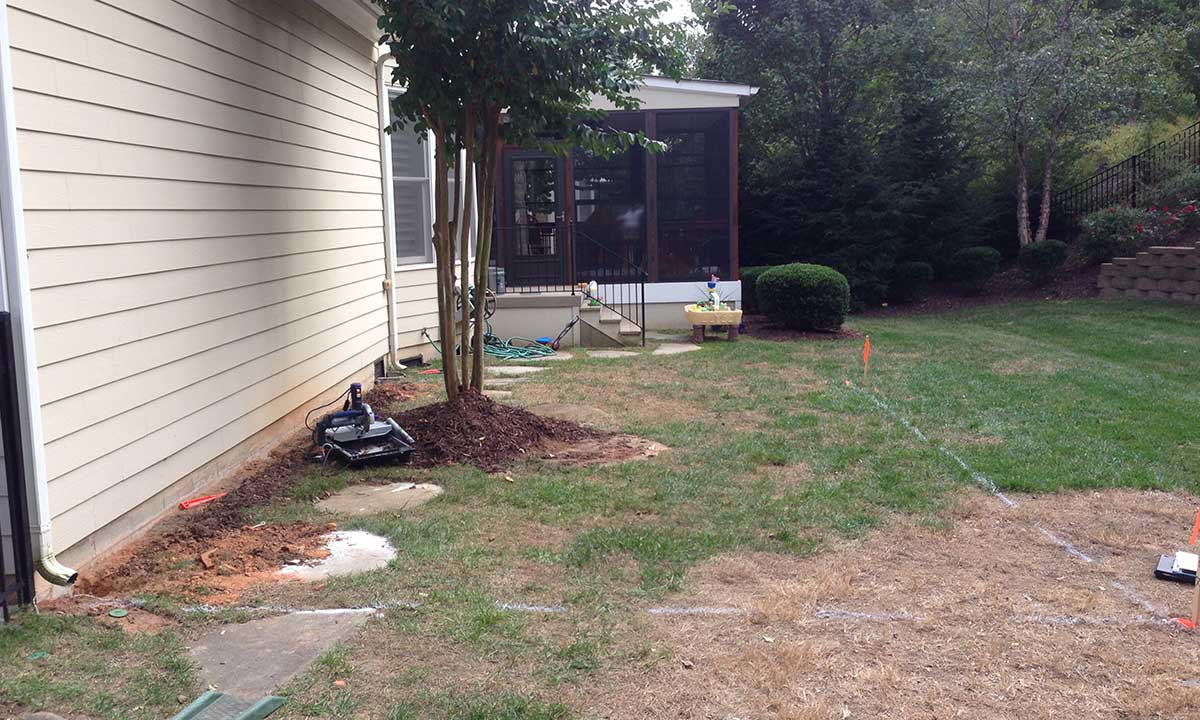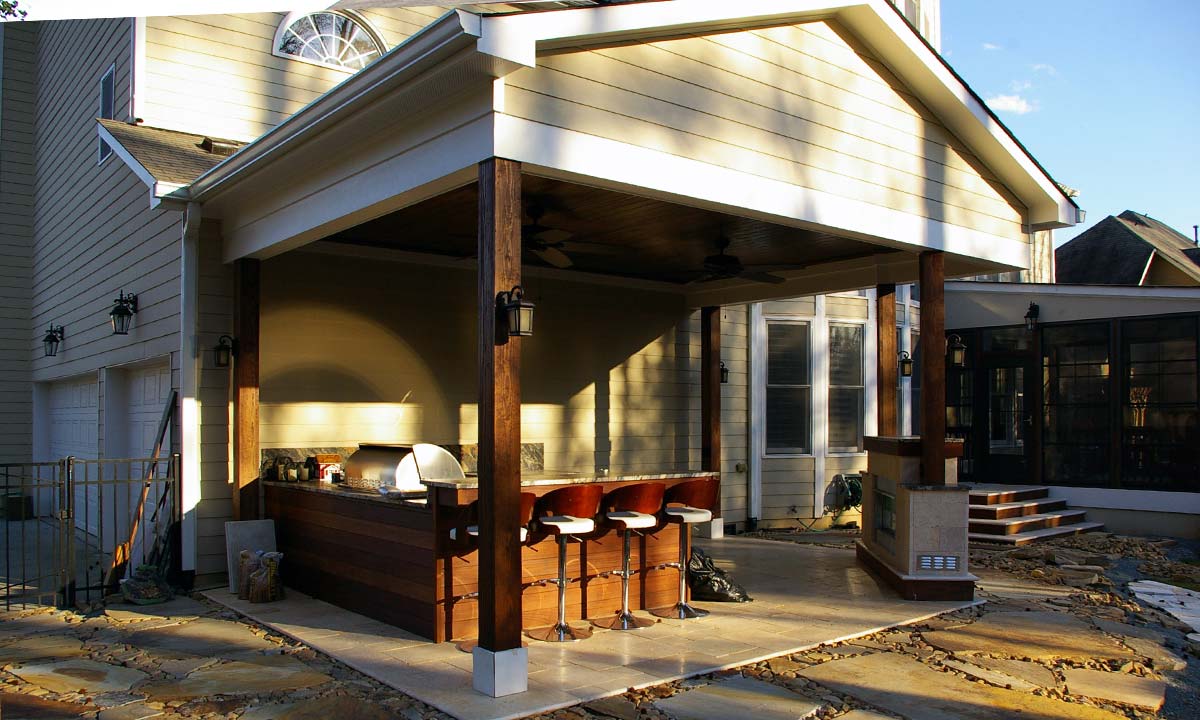 Outdoor Fireplaces
From outdoor fireplaces to pool houses, you'll love your new space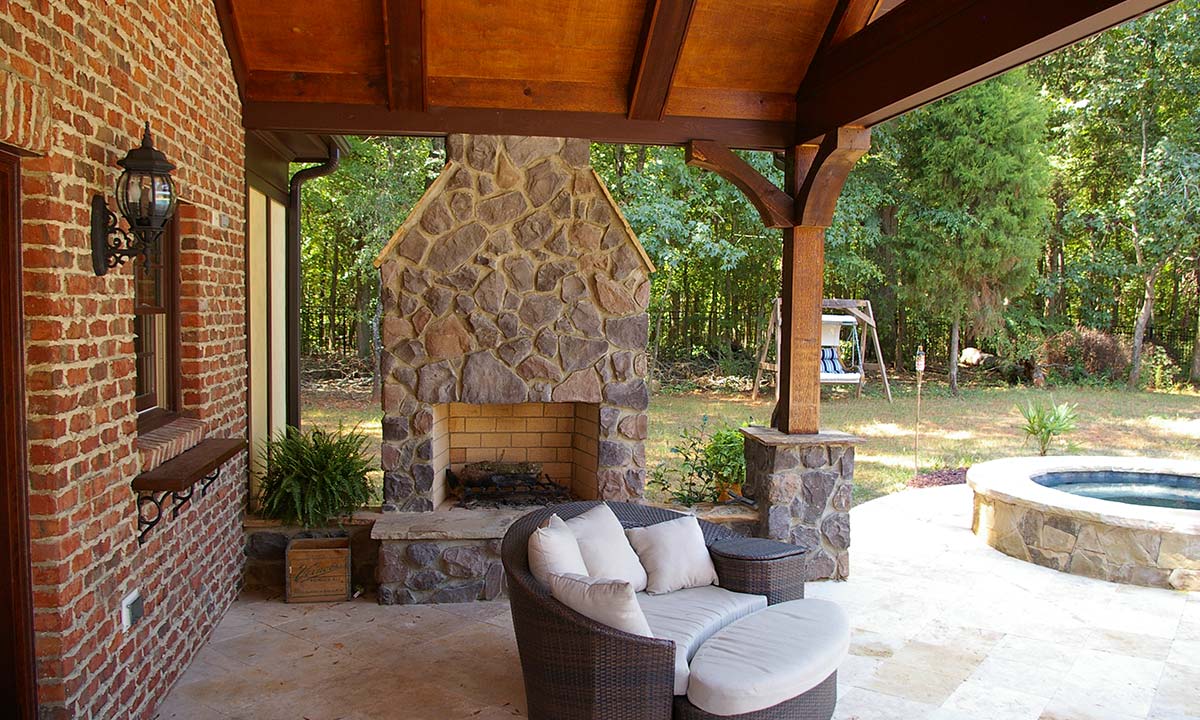 We'll coordinate with masonry, landscaping and pool building professionals to offer turnkey service and ensure that everyone is working together with your needs and overall design in mind. The results will take your breath away – and have you and your guests loving your new outdoor living addition.
Planning to upgrade your outdoor living area? From custom built outdoor fireplaces and pergolas, to pool houses and covered patios, Palmer Custom Builders can help take your outdoor living experience to the next level.
Charlotte Outdoor Living Spaces
We are proud to serve the following communities in and surrounding Charlotte, NC