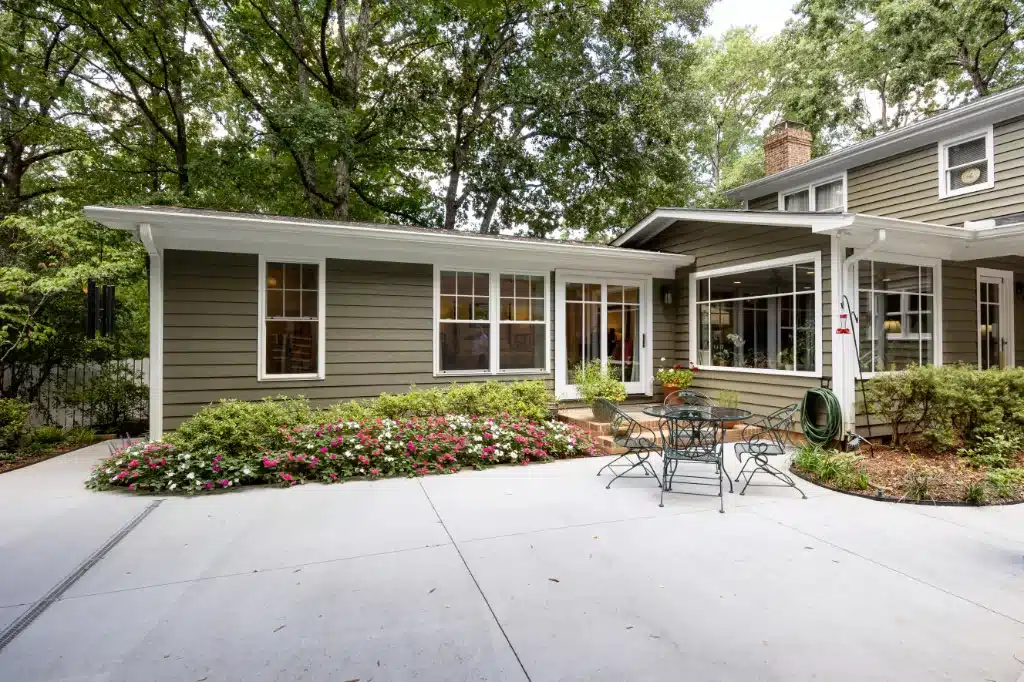 Charlotte ADU questions: Space for generations
When you picture living in your home in the years to come, who is there by your side? For many Charlotte homeowners, the vision of a traditional family home has shifted dramatically due in part to the lingering impacts of the pandemic and the economic realities facing younger generations.
Recent numbers from the U.S. Census Bureau reflect a growing trend we've witnessed firsthand here in Charlotte – the number of multigenerational households across the nation has increased 11.4% percent over the past ten years. As baby boomers and Gen Xers are sandwiched between aging parents and adult children – some of whom may have children of their own – they are taking a fresh look at their existing homes and wondering how to make multigenerational living work. Here are a few key factors to consider when planning a home remodel or the addition of an Accessory Dwelling Unit (ADU) that go beyond the basics of how and where to find space.
Legal and financial considerations
Before you even begin to consider an ADU, make sure that everyone in your family is on the same page. Consult with legal and financial advisors to address any matters related to property ownership, inheritance, and shared expenses. Having these sensitive discussions on the front end will reduce the chance of assumptions, hurt feelings, and miscommunications later. Particularly in the case of aging parents or caring for adult children with disabilities, plan for the future as all of your needs evolve.
Open and honest communication
Frank discussions don't end with the planning stages. Establish clear communication channels and boundaries within the household to ensure a harmonious arrangement in day-to-day living. Lifestyle patterns that you might not think about now can cause stress later if left unaddressed. This goes for everything from unorthodox work and sleep schedules to the level of noise every family can tolerate to how you all will interact on a day-to-day basis.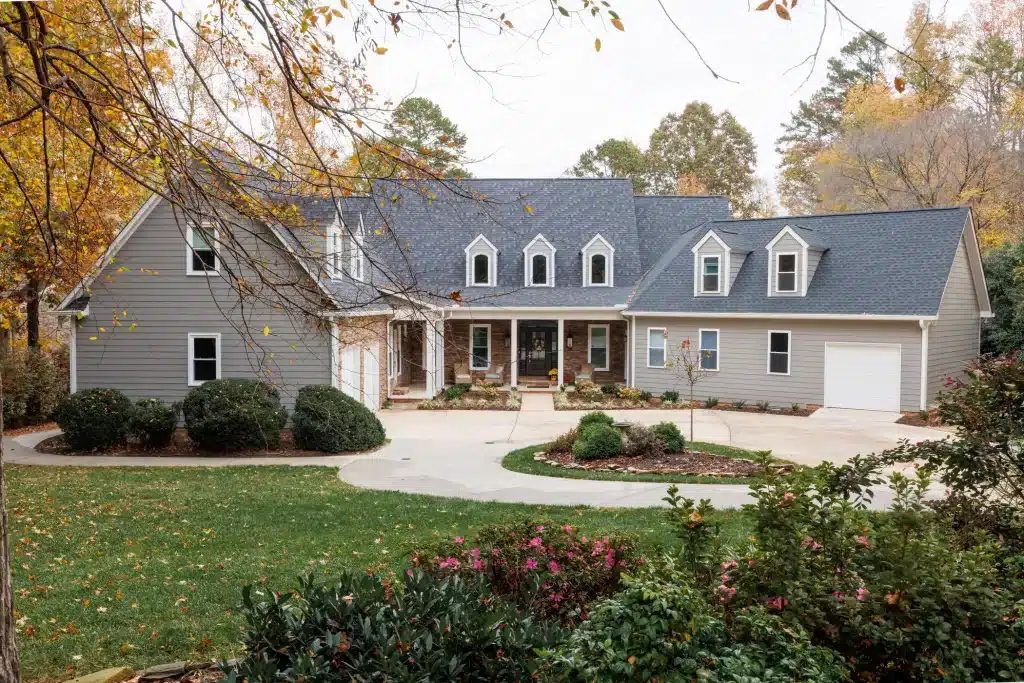 Examine your needs and budget
The first construction-related step in any home remodeling project is to determine exactly what your family needs and then develop a project scope and realistic budget around it. That's no different when you are considering adding an ADU or other square footage within the main dwelling unit. Start by discussing your family's specific needs and goals. Consider factors such as privacy, accessibility, and shared spaces when you are determining what kind of space would work best for everyone. Rank these items in order of importance so that if you do need to compromise based on budget, you'll understand what's most critical.
Envision separate living spaces
Everyone deserves a place where they feel at home, and often that is a self-contained ADU. If possible, consider adding an in-law suite or a separate apartment within your home. This can include a bedroom, living area, kitchenette, and bathroom, as well as any additional spaces that are critical – think hobby area for aging parents or a playroom for grandchildren.
Next, begin to think about where you can find or add this space. Possibilities include renovating a basement or attic, creating a garage or borrowing space above an existing garage, or even flooring over an existing two-story family room or foyer to gain square footage with a floor over project. Don't worry if you can't completely envision it on your own – that's where an experienced, licensed professional remodeling contractor can step in and offer insights.
Open, shared, and private spaces
Whether you have a completely separate ADU or an in-law suite in your home, consider how open, shared and private spaces will blend with your normal life. For example, the main kitchen and living room can be designed to be open-concept common areas to encourage interaction and bonding between generations. Furnishings that can easily be moved allow these spaces to flex for different purposes. Beyond the ADU itself, make sure that each family member has their own private area to which they can retreat when needed. That might be a bedroom or game room for your teenager when they want to get away with their friends. On a similar note, consider investing in additional wall, ceiling and floor soundproofing for added comfort and privacy.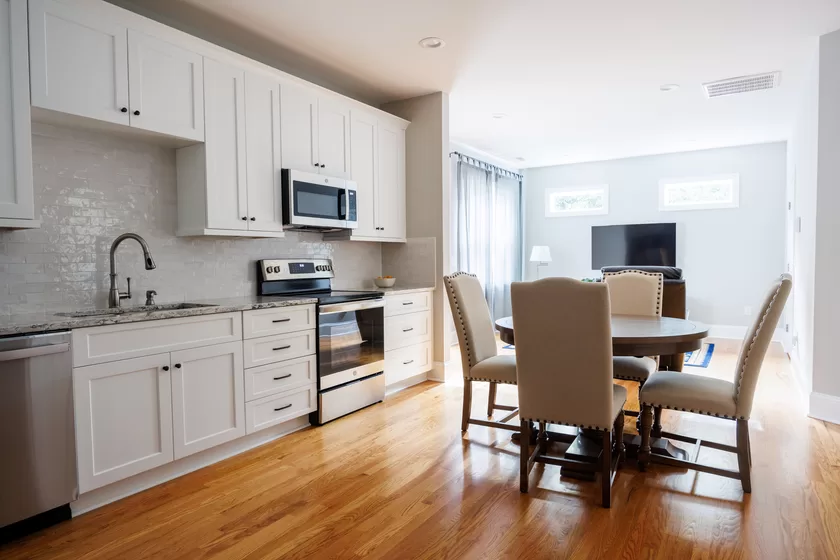 Think accessibility
If you have aging parents, prioritize accessibility by installing ramps, wider doorways, grab bars, and non-slip flooring. Think about the details by choosing lever-style handles for doors and faucets, which are easier to use for people with limited dexterity. Consider placement of microwaves, ease of accessing controls on ranges and washer/dryers, and proper lighting – particularly any lighting that will be used at night.
If your adult children have children of their own, you'll want to take many of the same issues into consideration, just from a different (and shorter) perspective. Stairs and obstacles can preset a hazard to young children. Depending on their ages, separate beverage centers that they can access, and microwaves placed within easy reach are all options to consider.
Special spaces
Adding extra space for additional family members can necessitate changes in other areas of your home. You may, for example, want to rethink your main kitchen so that it is spacious, functional and has plenty of storage. Multiple sinks, dishwasher and workspace for additional cooks and guests are all considerations. Take a hard look at your bathrooms. Do you have enough to accommodate extra people on a daily basis? Yes, an ADU should include a separate bathroom, but does your main home have a convenient and accessible powder room or guest baths to handle the additional traffic. Another area that will see more use is the laundry room. While an ADU ideally will have at least a stacked washer and dryer, if it doesn't you might want to include an additional laundry space in the main home that is convenient and accessible.
Don't neglect the outdoors. While an ADU that is a standalone structure or built off a main level might have its own outdoor living area, odds are that your outdoor spaces will be shared. Consider this and plan for spaces that cater to different interests, such as a garden, seating areas, firepit and/or outdoor kitchen, and play spaces for children.
Storage!
With more people in your home, you'll need more storage space. Utilize built-in shelving and storage solutions throughout the main home and ADU to maximize space. Including ample storage solutions reduces clutter and helps your home feel more organized.
Think about larger items as well. If your adult children are bringing their own children, you may suddenly have a collection of bikes, scooters, sports equipment, and toys that you'll suddenly need to find space for. Older parents may be bringing treasured heirlooms with them, as well as a lifetime of memories. No matter which side of the spectrum your newly moved in family members are on, additional vehicles – cars, trucks, golf carts, motorcycles, boats, etc. – might be another consideration.
Since every family's situation is unique, it's essential to tailor your ADU or Charlotte home addition to your specific needs and preferences. Once you consider these fundamentals, it's time to consult with a licensed professional remodeling contractor who is experienced in these types of additions to create a functional and harmonious multigenerational living space. When you are ready to take that step, call Palmer Custom Builders at 704.544.0367 Ext. 101. Need some inspiration? Visit our Idea Gallery on ADUs.