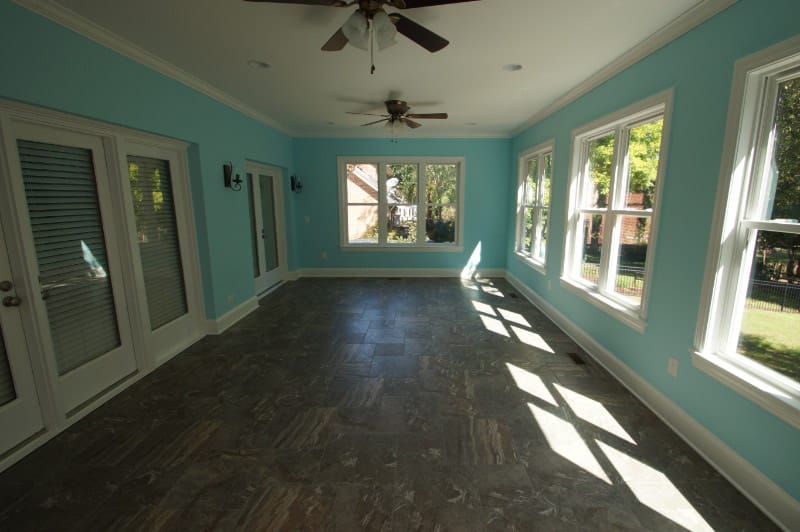 Screened porch conversion – Trading spaces for year-round living
We recommend a screened porch conversion or a sunroom addition for those who hope to escape the  chill of the winter and the summer heat.
At first glance, a screened porch might sound like a wonderful idea, and for many Charlotte homeowners, this type of space works beautifully as an extension of their home's indoor/outdoor living areas. However, for those who are sensitive to the waves of pollen that plague Charlotte in the spring, the allergens that come out with our fall leaves, or who want to escape the chill of the winter and the summer heat, a screened porch might not provide ample protection. For these homeowners, we recommend a screened porch conversion or a sunroom addition.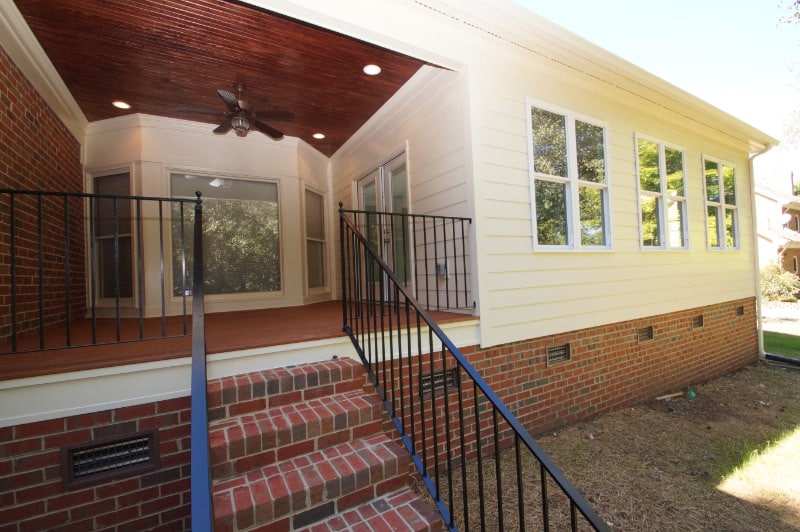 If you have an existing screened porch, converting it to a sunroom is the obvious answer. In most cases, it's an economical option since the foundation and roof are already in place, thus eliminating some of the larger expenses associated with the build. In some cases, roof lines might have to be altered or the flooring / foundation beneath might have to be leveled or reinforced to help the new addition blend in with your home – or to make sure it's sitting at the right level to best do so. Even if you are adding a sunroom literally from the ground up, it's an excellent choice for a Charlotte home addition, since it offers wonderful year-round living space and at least one of the walls (that is now an exterior wall) is already in place. (Read about one sunroom we created in the footprint of an existing deck on our website.)
In either case, make certain that you work with a qualified professional remodeler on this project. He or she can look at how the converted room will flow with the rest of your home, making certain to address everything from whether existing HVAC and electrical systems can handle the new load to how the addition fits into your exterior and even how well the space works for entertaining and access to your backyard.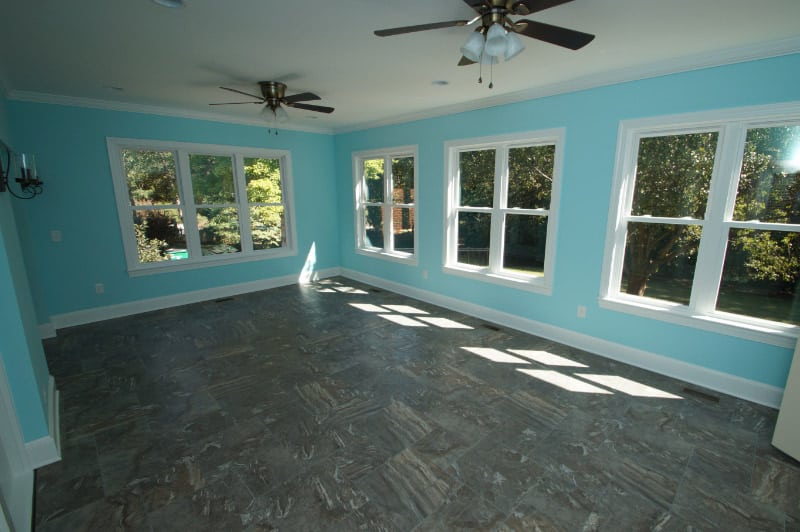 A qualified professional contractor can look at the walls that had been on your home's exterior and are now interior walls and help you decide how to best blend them with the new space. That might mean eliminating some, camouflaging others with sheetrock, or leaving them in a more natural state (like painting brick the same color as the new sunroom walls) depending on the feeling you want to invoke. We've seen and built everything from completely finished rooms that double as an office with built-in cabinets and extensive wood trim, to rustic retreat spaces that served as an extension of an outdoor kitchen to quiet reading nooks, light-filled dining spaces and more. Your imagination is truly the limit for these gracious spaces.
A professional also will look at lighting options and ensure that they are appropriate for the purpose and style of your new interior space. Ceiling fans, recessed lighting and transition lighting in any entryways to the new exterior are all pieces of the puzzle your builder will consider.
Ultimately, no matter how you finish the space, it's a solid investment in your home, since you are adding conditioned square footage that will boost your home's value and your personal enjoyment for years to come.