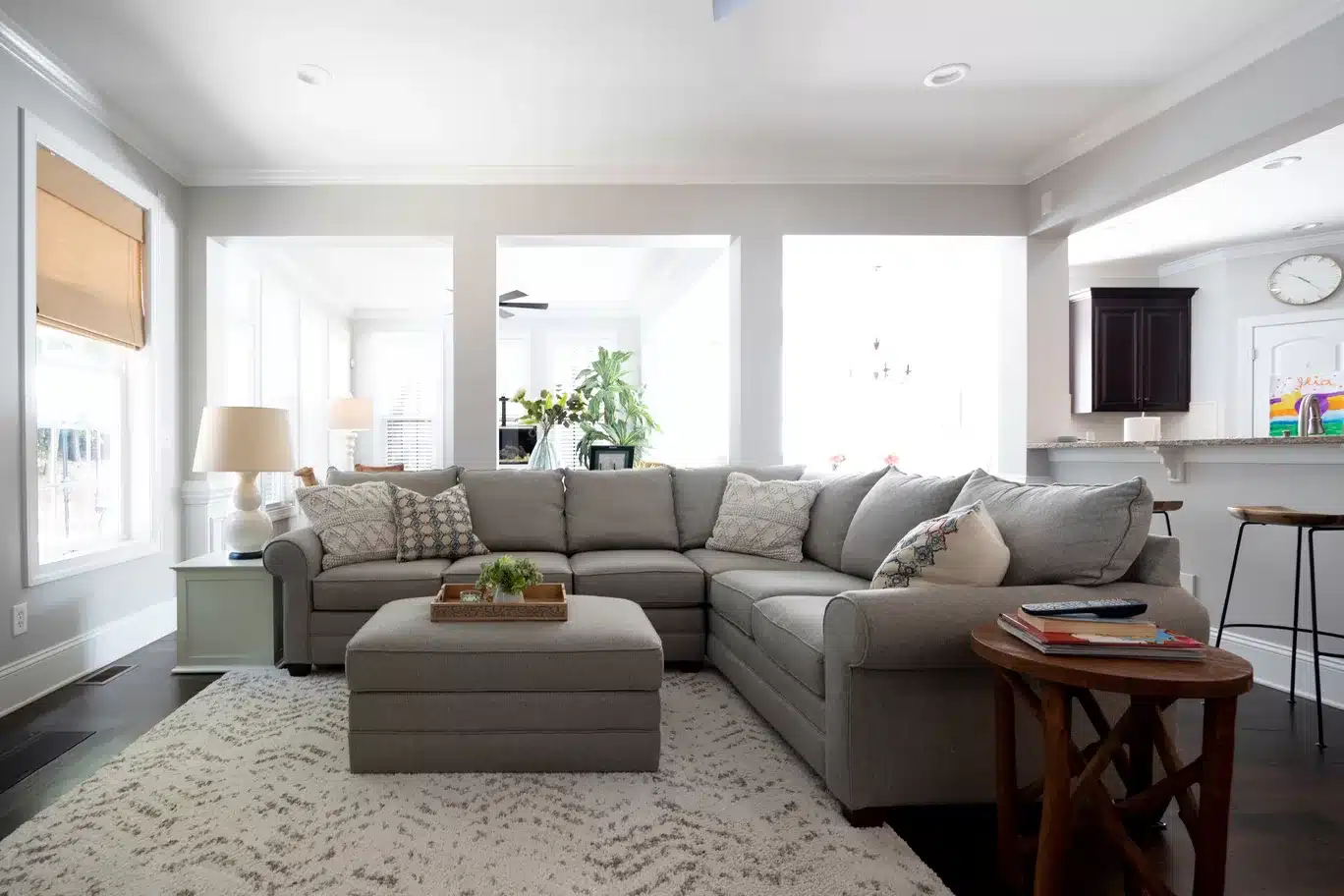 Need to create space out of thin air? Try a floor over remodel!
For many Charlotte homeowners, being able to remain in a home they love while having access to more square footage as life evolves would be an ideal situation. If only there was a way for them to create additional living space out of thin air.
For many Charlotte homes built in the 80s, 90s, or 2000s, we can do exactly that – by adding a floor over remodel.
What is a floor over remodel?
Many Charlotte homes built in that era incorporate beautiful soaring two-story living rooms, family rooms and foyers. Unfortunately, while these spaces look wonderful at first glance, there are several negatives involved in living with these rooms. First, they are inefficient when it comes to utility usage. In winter, the top of these lofty spaces is where all your heated air ends up. Even though cold air is supposed to sink, regulating them properly in the heat of a Carolina summer is always a chore. Ultimately, many homeowners find that the cost of maintaining these spaces far outweighs the aesthetic value.
The next negative is a major one – they eat up valuable square footage. The space above even a small two-story foyer could easily be turned into a craft room, study area for children, or a secondary home office. When you consider the space above a graciously sized family room, you are talking about hundreds of extra square feet. That space could easily be an additional upstairs primary bedroom suite for adult children, a graciously sized guest bedroom, an ample playroom for younger children, a secondary family room where teenagers could hang out without disturbing the adults, or a home office where the parents could retreat from the daily activities in the rest of the home.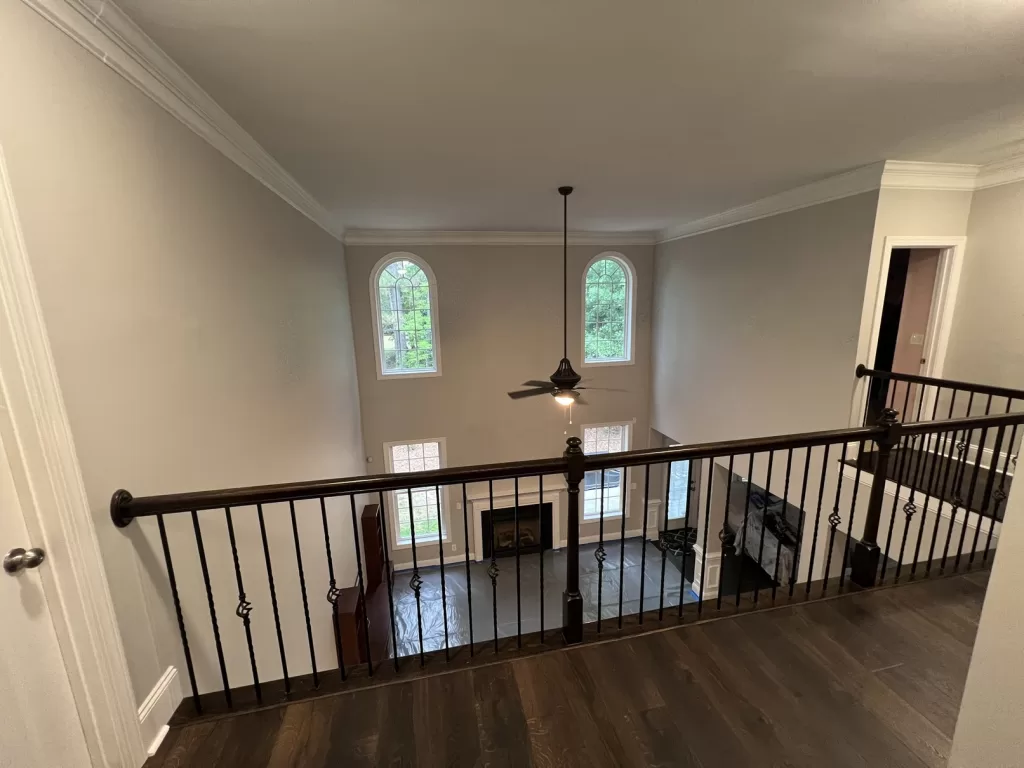 How can you reclaim this space?
Reclaiming this previously wasted space is possible, but you must first find a licensed, professional contractor who is experienced in the intricacies of these projects. As one of our clients recently noted in his Google review: "We interviewed a couple general contractors and both were hesitant to take on the job" of converting his two-story living room into an extra 400 square feet of living space. After finding us online, thoroughly researching us, having a phone conversation and then talking to us in-depth at his home, he reported: "In true general contractor fashion, Gary said all the right things and had all the answers. The difference is, Gary followed through on 100% of everything outlined in the project plan agreement."
That trust and professionalism is essential because a floor over remodel is a complex project. Since we are literally creating living space, it requires proper structural engineering and bracing, possible HVAC, electrical and/or plumbing realignment and/or additions, and potential exterior or window adjustments to bring the new space code compliant and ensure that it blends seamlessly with the rest of your home. Then, the space has to flow with your existing floorplan, which means that new traffic patterns have to be established, which sometimes means realigning existing rooms. Finally, the flooring and finishes have to blend on the interior to make the new space look as if it was always meant to be a part of your home.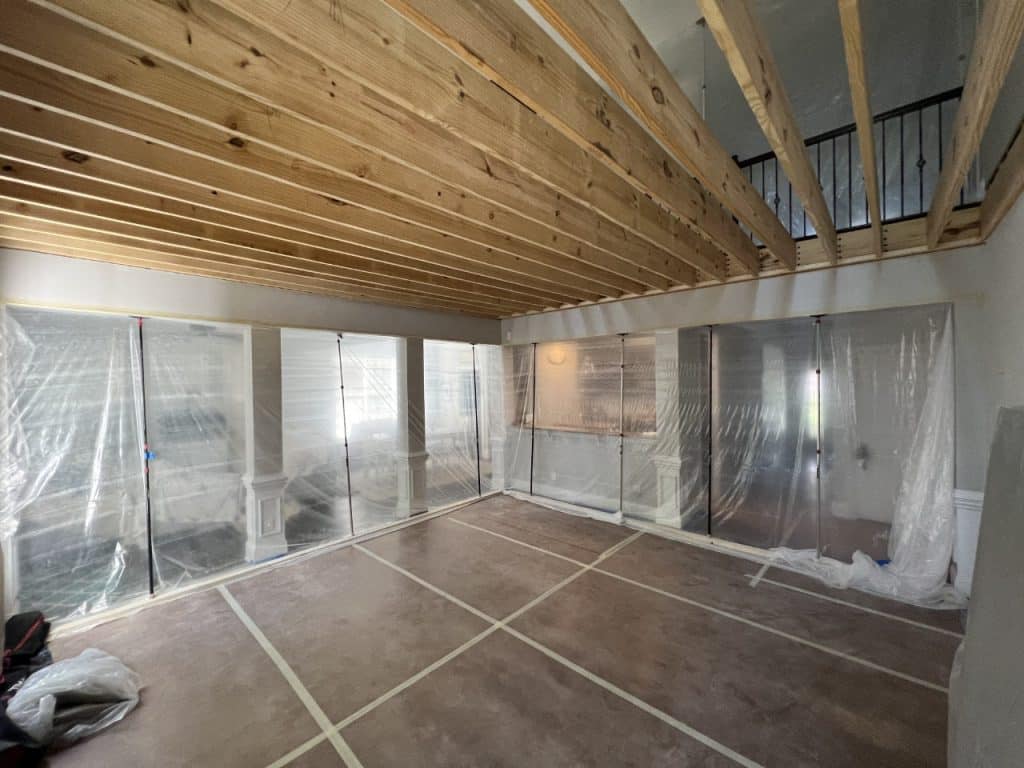 Are floor over additions cost effective?
While these projects are far from simple, the cost is typically far less than that of building from scratch. One key reason is that the exterior, foundation, and roof are already in place. While HVAC and utilities might have to be expanded or tweaked, the basics are also already there.
Plus, when you consider the increasing value of existing homes, a floor over is adding heated square footage, thus boosting the value of your existing home. When you factor in those intangible costs of moving – everything from paying a premium price for your new residence to the increased costs of gasoline impacting moving fees, taxes, real estate commissions, mortgage rates and more, the savings garnered by remaining in your existing home can be quite substantial.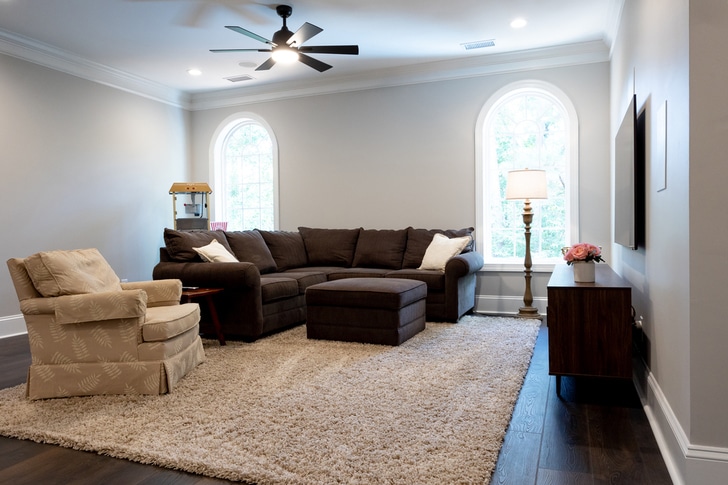 Do floor over remodels improve your quality of life?
When you consider what you can do with the space you reclaim through a floor over addition, the benefits far outweigh any associated costs. The only limit on what you can do with these spaces is literally your imagination. As we mentioned, extra bedrooms, home offices, media rooms, living spaces, playroom, and more are common uses.
A newer trend is designing these areas as true flex spaces whose uses can evolve over time. They might be a play/study space for young children now, and then evolve into a game room or den where older teenagers can bring their friends. When properly insulated and sound-proofed, these spaces can be a quiet retreat from activities occurring elsewhere in the home – or the ideal place for teens to play video games or watch sporting events without disturbing the rest of the family. As your family grows, the space can evolve with you. These could potentially become a secondary primary bedroom suite for adult children who returned home from college during COVID, or for aging parents who needed a welcoming space to stay for longer visits. Finally, they can become the perfect playroom when grandchildren drop by.
No matter how you envision using these spaces, the key is that they give you the additional square footage to make your existing residence the home of your family's dreams – without the cost and burden of moving. Just make certain that you find a licensed, professional remodeler who understands your vision, has the experience to properly design and construct the space, and who offers creative suggestions based on his or her experience to make the space even better than you could have imagined.
As our homeowner noted: "We trusted Gary from the beginning and we greatly appreciated his honesty and accountability. We are truly blessed that we entrusted Gary with our project. It's made a wonderful addition to our family's home."