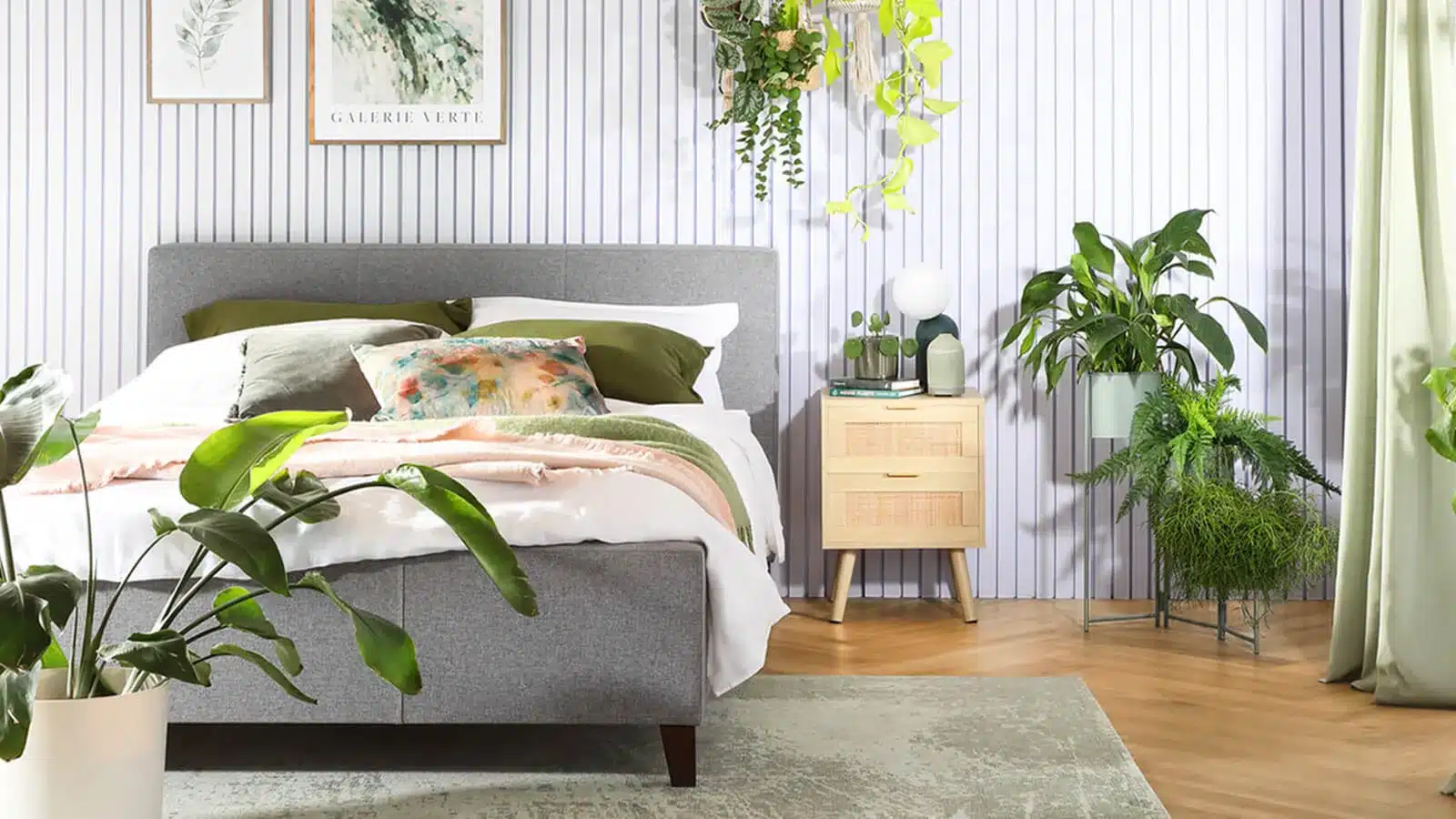 Pampering is key to primary bedrooms and bathroom remodeling
[picture is courtesy of Furniture and Choice]
Consider a Charlotte Home Remodel or Home Addition Today
Unlike most other areas of your home, primary bedrooms and primary bathrooms are rooms that are meant exclusively for homeowners. While spaces like kitchens, outdoor living areas, bonus rooms and family rooms are designed to be shared with family and friends, primary bedroom suites should be an oasis from the rest of the world. Perhaps that's why many of the trends we are seeing in Charlotte primary bedroom remodels and primary bathroom remodels focus on one essential aspect: pampering.
Location is everything
One of the first things homeowners talk about when considering a primary bedroom remodel is typically location within the home. As more people prepare to age in place, main-level primary suites are more than a convenience, they are a necessity. Accessing a first-floor suite is simply much easier than navigating steps as we age, or even after an injury. What's more, if you have older children who are coming back home after college or perhaps visiting with families of their own, the privacy afforded by a main-level primary bedroom that can be isolated from the rest of the home is unmatched.
As we just alluded to, location is about more than which level of the home the primary suite is located on. Privacy is the ultimate luxury. That means positioning the primary suite where it is both convenient to frequently used rooms yet separated enough that noise and traffic from public areas don't drift back to it. Likewise, consider what's outside your windows. Does your desired location offer a serene view, or does it overlook the neighbor's pool? If you want to include a sliding door to take full advantage of that main-level location, can you walk out to a side deck, hot tub, or a quiet garden spot, or does doing so put you in the middle of your outdoor living area where children are likely to be hanging out with friends? If you have a small yard or these situations are seemingly unavoidable, there are landscaping tricks that can be implemented to build a sense of privacy into the space.
Make room for multiple uses
The ultimate luxury is never having to leave a space. Make sure that your primary bedroom is designed to accommodate multiple functions that matter to you. Whether it's a relaxing reading area, a compact office area that allows you to plug in a laptop when needed with space for conversational seating, an area to watch TV, a coffee bar, beverage cooler, sauna or exercise area, build in spaces that rejuvenate your soul.
While a graciously sized area is good, your bedroom doesn't have to be huge to accommodate some of these ideas. A window seat reading nook can feel just as luxurious as a chaise lounge that takes up twice the space if it's designed well. Likewise, a coffee bar can slide into a closet near the bed instead of taking up more valuable wall space. Just prioritize the spaces you want, and talk with a qualified, professional remodeler who is experienced in creating primary bedroom suites to bring the space to life.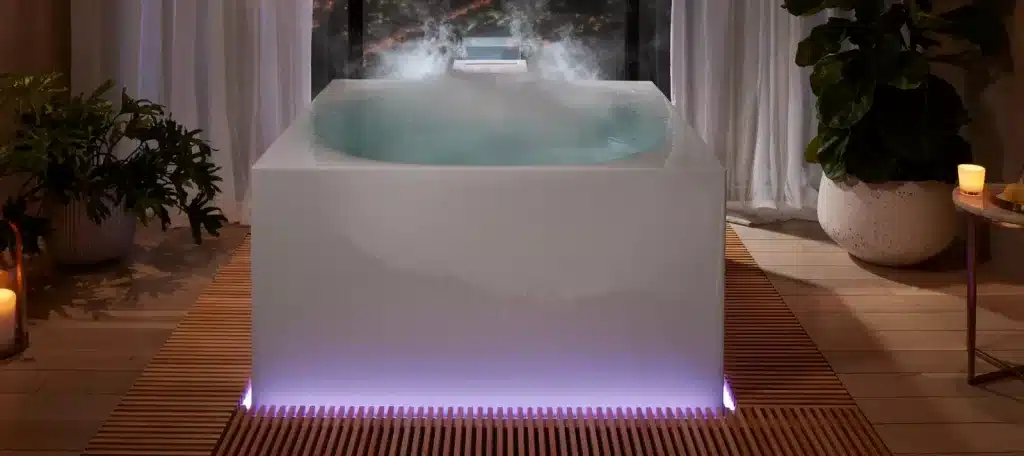 Build in tech – but unplug
It might seem counterproductive to think about including technology in a primary bedroom suite that's designed to be an escape, but incorporating some level of automation can make your life much easier and thus, more relaxing. In the bedroom, automation tools that control shades, adjust lighting and temperature, play music, and keep you up to date on world events all can transform a space. In the not-so-distant past, these were all separate – and sometimes costly – systems. While you can still opt for higher levels of automation, tools like Amazon's Alexa and Google Nest can efficiently string various technological devices together to function seamlessly.
In the primary bathroom, technology might come into play with shower fixtures that allow you to customize water pressure, temperature, lighting, and music to each individual's preferences. Heated floors and towel warmers can make stepping out of that shower into a cold room a thing of the past. Mirrors with built-in TVs or devices can catch you up on the news while you go about your morning routine. No matter how much or how little technology you want to include, make certain there are ample connection points and solid Wi-Fi coverage in the space to run it all.
Set the mood with lighting and details
Once you have the ideal location with the right technology, you'll want to set the mood with layers of lighting. Since primary bedrooms can serve multiple purposes, you'll want to ensure that you have the right lighting for each task. That means bright lighting for reading areas, task lighting for workspaces, and adjustable ambient lighting that can be brighter as you prepare for your day and darker as you wind down.
Don't neglect to build in interesting architectural details. Your bedroom should be more than a box. Go ahead and splurge on that dramatic statement ceiling, put some extra design time into beautiful crown molding, and ensure that fixtures from lighting to switch plates reflect your true style. These seemingly small details will combine to create a dramatic space that reflects your unique taste.
Express your style
Since your primary bedroom is just for you, don't be afraid to express your style. Build a color scheme and décor around a favorite piece of art, embrace the outdoors by bringing natural materials into your space with biophilic design, or opt for opulence with high-end materials that you'd normally find in a five-star hotel.
When it comes to color, it's an individual choice, but there are a few trends we love. For those who can't decide between green and blue, opt for teal. It combines both warmth and serenity for the best of both worlds. Rich burgundy, particularly combined with gold or silver accents, has a posh feel that translates well for the luxury of a primary suite. Just as you might reach for basic black for its timeless elegance and trendy edge when it comes to clothes, black is making a comeback in bedrooms. For a modern feel, paint the ceiling or a dramatic textured accent wall black. Add a few black accessories and it will immediately make the room feel more upscale. An unexpected bonus is that black makes a small space feel larger, yet more intimate.
No matter what your style, you can bring it into your primary bedroom and bathroom remodel and create a space that you'll happily retreat to for years to come.