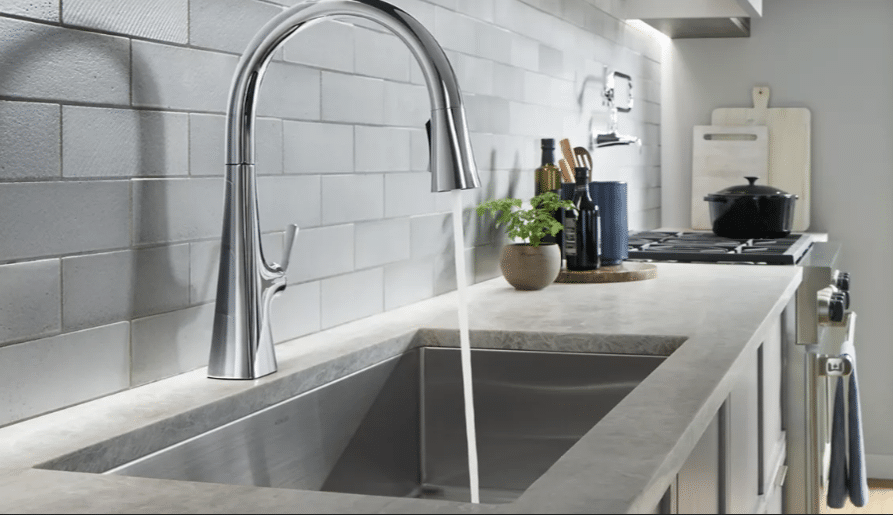 Charlotte kitchen remodeling trends for 2023 and beyond
What's the recipe for a perfect kitchen in 2023? During Design and Construction Week, a trade show held in Las Vegas, manufacturers, designers and builders came together to discuss the latest trends they are seeing across the country, and they are many of the same ideas that we are seeing right here at home in Charlotte kitchen remodeling projects. Here's a look at a few that we think are here to stay.
Create your own ideal recipe.
For so many years, we all heard that there were timeless standards that you had to include to protect your home's resale value. While that still remains true in hard surfaces (that neon orange kitchen tile, for example, might not be the next homeowner's mid-century modern dream), technology and evolving consumer tastes are allowing homeowners to branch out and select kitchen features that will make the space the true heart of their Charlotte homes.
Appliance manufacturers are making it easy to customize the largest pieces of your kitchen. Samsung, LG and Signature, for example, all offer customizable exteriors for refrigerators that allow homeowners to pick exterior panels to match their rooms. While some, like Samsung's white glass, offer a range of color panels, LG's MoodUP™ allows you to change the color of its doors at will with the touch of an app, offering more than 190,000 possible color combinations. Options like these ensure that no matter how wild you go with your design now, the next homeowners can easily go back to basic white without redoing a major chunk of the kitchen.
Speaking of color, there is a movement away from basic white to colors that reflect kitchen owners' personalities. Muted tones, vivid brights, and retro hues are showing up in everything from splashy accessories to cabinet doors, accent walls, and yes, even tile. The key is to make sure that you love it, honestly gauge how long you plan to live in your current residence, add in how often you typically like to redecorate, and then plan accordingly. That means that if you can live with a design for a long time and don't plan on moving, you can take more liberties with color on lasting surfaces than someone who prefers to a change every few years and thus might want to experiment with easily changeable options like wall color.
Add a dash of sustainability.
Sustainability is the new buzzword when it comes to all things home remodeling – from building products to finishing touches. As it pertains to Charlotte kitchen remodeling, there are a few basic things you can do that will boost the sustainability of your kitchen without venturing too far out of the norm.
Many of the items that homeowners were incorporating in kitchens according to a recent Houzz survey are those we are already seeing in Charlotte. The survey of which features 3,600 homeowners incorporated into their projects found that 65% included LED bulbs, 61% opted for energy-efficient appliances, 34% chose water-efficient fixtures and 27% went for energy-efficient windows. Like Charlotte homeowners, the respondents in this survey sought a balance between efficiency and timeless styles that would endure and add lasting value to their kitchen remodeling projects.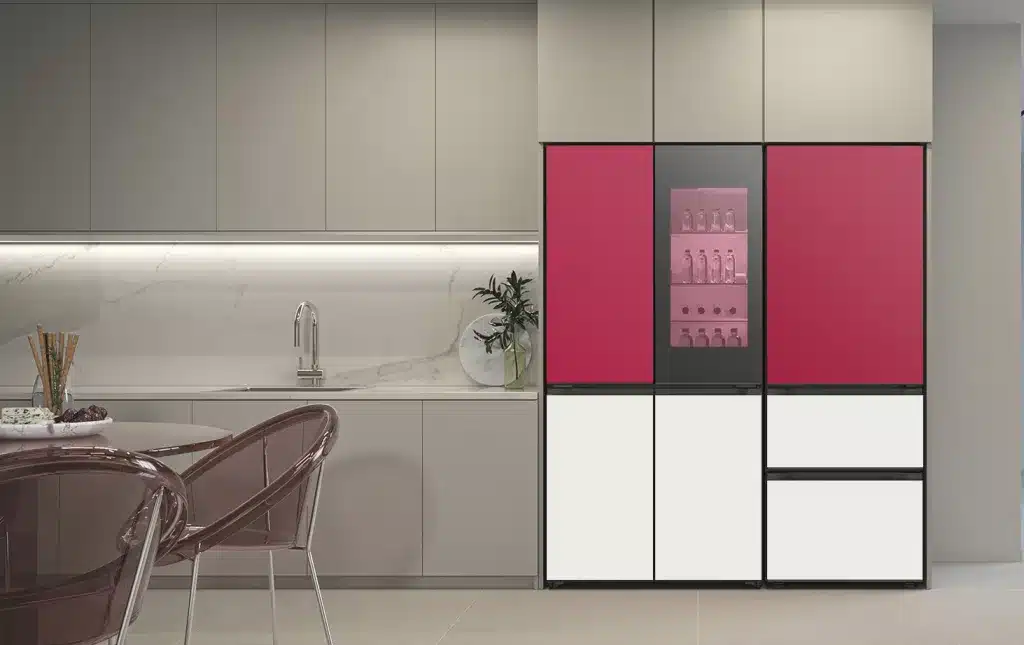 Throw in some technology.
As our homes and lives become increasingly high-tech, it's not a surprise that homeowners are building more conveniences into their Charlotte kitchen remodels. Some of this technology is meant to function behind the scenes, like vent hoods from Broan Nu-Tone that seamlessly run when the burners beneath them are turned on.
Others are designed to give you real time updates via apps, like LG Studio's Top Control Smart Dishwasher. It communicates with LG's ThinQ app (yes, the same one that allows you to change the color of your refrigerator), and allows you to monitor cycles, receive maintenance notifications and check in with Alexa or Google Assistant. If you've ever worried about leaving your cooktop on when you are not at home, Bosch's Benchmark Induction Cooktop has you covered. Aside from boasting five cooking zones and 17 touch-controlled power settings, it also allows you to turn it off remotely (again via Alexa or Google Assistant) giving you peace of mind. If you want a bird's eye view of what's going on inside your oven, opt for GE Profile's 30″ Smart Built-In Convection Single Wall Oven with In-Oven Camera. Not only can you preheat it on the way home from work thanks to its app, but you can also watch a livestream of whatever you are cooking.
Change up your cooking.
Gas cooktops and ovens have been coming under fire lately, and there are a range (we couldn't resist the pun) of options available for those who are seeking them. Manufacturers have introduced induction cooktops that range from 12" to 48", making them an ideal fit for any size kitchen. There are even options that allow you to use induction through the countertop, completely masking the controls for a seamless appearance. If you want a modern appearance but still want to access the controls easily, opt for The Gasland chef CH77BF electric cooktop. This 30-inch smooth top with four burners has touch controls, giving you a sleek appearance without losing accessibility.
When it comes to colors, matte black was everywhere in Las Vegas, even gracing the insides of some microwaves. Just bear in mind that if you opt for modern black cabinets, which are another evolving trend, you'll probably want a bit of a contrast in appliance color. In addition to the colors we mentioned earlier, appliance panels that mimic the look of cabinetry and make the appliances "disappear" are also regaining popularity with those seeking an alternative to stainless finishes.
No matter what your taste when it comes to kitchen design, there is an aesthetic that will satisfy your desire for a beautiful kitchen as well as countless sustainable, tech-friendly, customizable, and just plain fun and functional choices that will simplify your daily chores. Need assistance finding the perfect combination of ingredients to make your Charlotte kitchen remodeling project come together tastefully? Reach out to us! We'd love to help bring your dream kitchen to life.