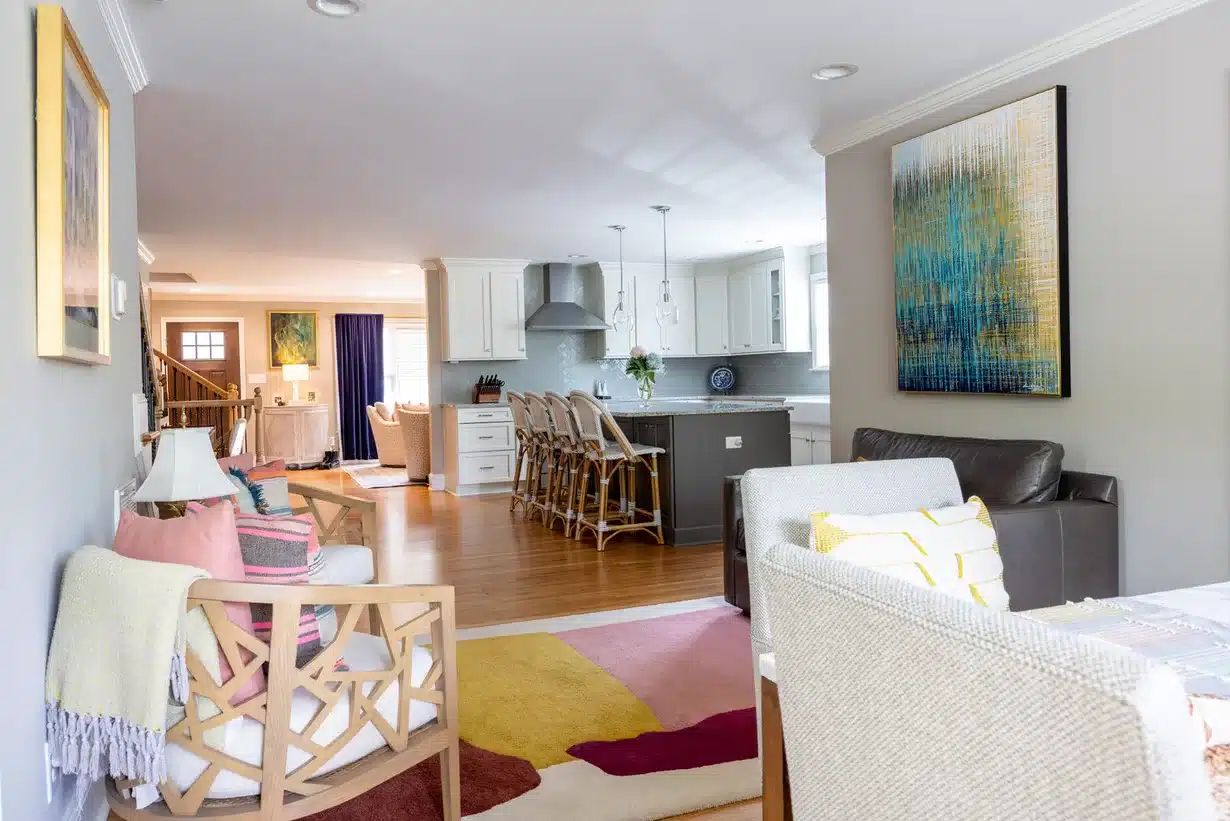 Understanding today's Charlotte home remodeling costs
It used to be said that a primary residence was the largest expense – and the largest asset – held by most families in the United States. While that may still be the case for most of us, rising costs of other major expenditures are keeping pace. America's average new car buyer paid $49,388 in January 2023, according to Kelly Blue Book – and that was down slightly from record highs in December 2022.
While the price of a vehicle might not directly impact what you spend on a Charlotte home remodeling project, that – and other inflationary pressures, such as groceries and utilities – are important factors to keep in mind as you begin to explore the possibilities of a remodeling project.
Home Remodeling: Where to Start
As you take the first steps to plan your home remodel, it is important to understand that real-world remodeling does not function like home improvement television shows. Just as you probably won't win that new car on The Price is Right or win free groceries for a year by entering an online contest, you can't really remodel a kitchen in 12 hours for $500. Why not? Because those shows typically use donated expertise, labor and products. They don't take into account the weeks spent planning, ordering and retrieving materials; the time and funds spent to secure permits; or the actual price that real homeowners would pay for what they use.
You don't need to get bogged down in details at this early phase of your planning process, but you do need to get a realistic idea of what remodeling projects that are similar to yours will cost. Take the time to do some online research; reach out to a local resource such as the local chapter of the National Association of the Remodeling Industry (NARI) to help you find a licensed professional, General Contractor; and talk with trusted friends who have gone through similar projects. Of course, you also need to talk with qualified professional remodelers. Bear in mind that while the intricacies of your project may be different, and the quality of materials that you select will impact your bottom line, this initial research helps you get a realistic cost range to see if your finances are anywhere close to what you will need for what you want to accomplish. Just as your grocery bill has risen dramatically recently, so have those remodeling costs.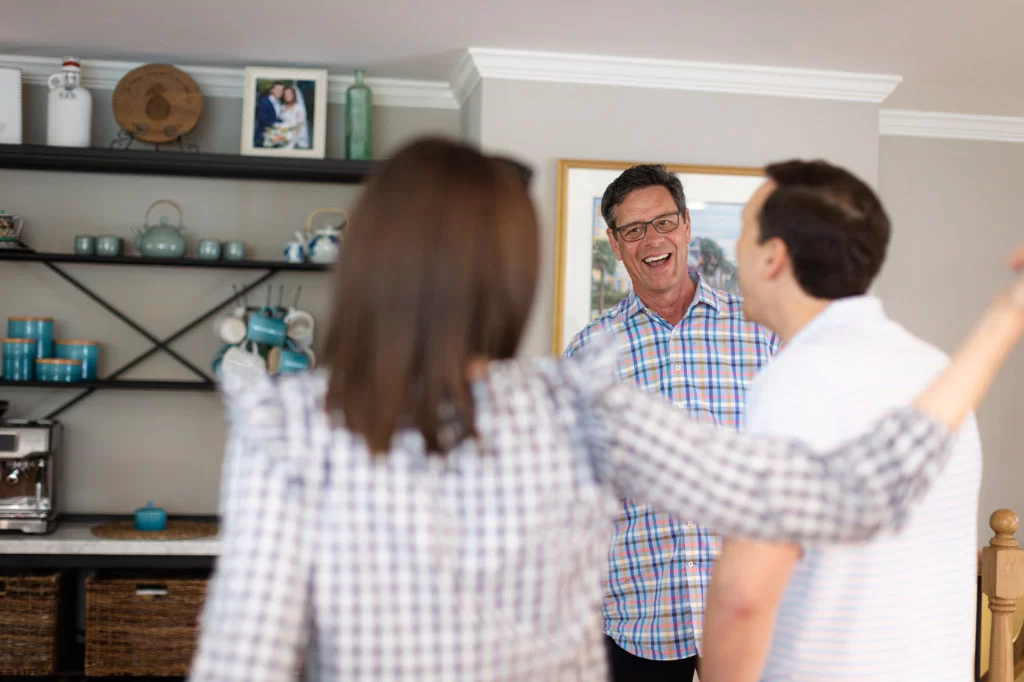 Remodeling Project Costs Have Increased 
Due to labor shortages, supply chain issues, rising cost of materials and overall inflation, home renovation projects are more costly right now – but they may still be less expensive than the costs of buying a new home. If you sell your current house, you'll be paying for realtor commissions, closing costs, moving costs, necessary home repairs and home inspections — all of which can add up quickly. As you consider your home remodel, also factor in that homes in Charlotte are as well-appointed and beautiful as in other larger cities in the country. Charlotte is also a more expensive city to live in. According to the Charlotte Business Journal, "the Queen City has seen a larger-than-average increase in cost of living over the past three years. With a jump of 15.5% in cost of living from the first quarter of 2019 to the same time in 2022, Charlotte comes in at No. 18 among cities nationwide. That rate is considerably higher than the average of 9.76% — and surging housing costs have been a major factor."
Keeping that in mind, when you look at the remodeling cost statistics for kitchens, for example, realize that those costs may be national averages and don't reflect the caliber of products used in Charlotte. For example, many national kitchen remodeling estimates are quoted with laminate countertops. We haven't used laminate countertops in Charlotte in decades, so bear in mind that your costs may vary based on the materials you'll want to use. You can't, for example, do a major upscale kitchen remodeling project, complete with new cabinets, electrical upgrades, appliances, flooring, improved overhead lighting and under counter lighting, fixtures and structural modifications for $22,500. That low number is the average national cost of a minor kitchen facelift, which would give you painted cabinets or a minor face lift, a new basic sink and faucet, and laminate countertops. If you can only afford to spend $22,500 and what you really want costs closer to $100,000- $150,000, you might want to consider phasing in a project as your budget allows. Keep in mind too that, in general, minimum remodeling projects are now averaging about $75,000, depending on the project scope.
Older Homes Require More
One thing a lot of homeowners don't realize is that homes built 20 or more years ago will probably require additional time and money to get them to the point where they will meet current building codes. For example, framing that has been sitting in an unconditioned attic space for decades may require shoring up to pass a framing inspection. Similarly, electrical or HVAC work may be needed if the systems that are currently in place will not pass new building code requirements. These are added expenses that need to be factored into your budget before you begin looking at design options for your new dream kitchen or owner's suite. Remember: This is not a bad thing! Outdated electrical systems can be a fire hazard, dated HVAC systems may be costing you more when it comes to your utility bills, and potentially damaged framing can cause structural issues down the line if not repaired. Ensuring that your home is built to last and is safe for your family should be a part of your home remodeling process.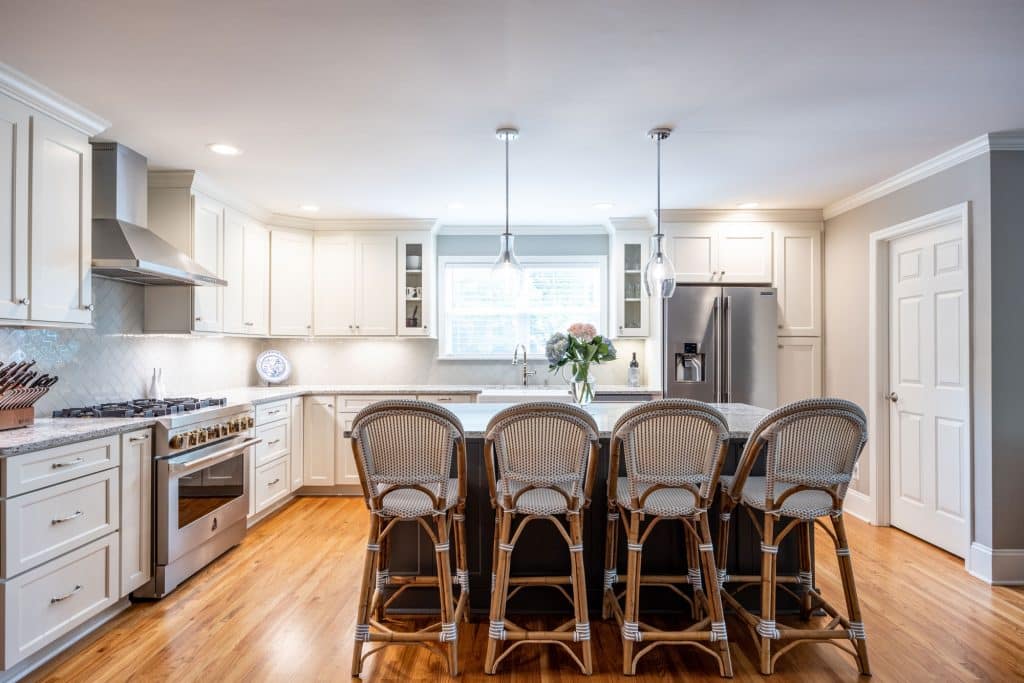 Balancing Remodeling Budget and Wishes
Knowing what you can afford and having a clear project scope of what you want will allow your contractor to create a project that fulfills your desires and meets your budget. A professional contracting company will carefully guide you through the process of making good design decisions and product selections, while working within a realistic budget with which you both feel comfortable.
Expect the Unexpected
Unexpected things happen when you are building or remodeling – and that applies to your budget as well. The surprises can be positive (the countertop material that you really wanted but thought was out of your reach is available and within your budget!) or negative (your contractor encounters unexpected issues when knocking down a wall or discovers building code issues). That's why it's essential to build a contingency fund into your project.
In a remodeling project, most experts recommend a contingency of 5% to 15%, depending on the scope and complexity of your project. How remodeling companies handle contingency funds will vary. For our clients, and with proper planning upfront, contingency funds primarily are needed for the discovery of any "hidden conditions" that could not be addressed in advance because they were unknown, or for homeowner changes or additions to the project.
It's worth noting that if your contractor or builder is recommending a higher contingency percentage than the standards mentioned above it may indicate that they have done less homework or upfront planning. However, a higher contingency also might be in order if you are dealing with a complicated older home renovation.
Regardless of which changes you are considering, having the financial wherewithal to successfully handle them can be the difference between being happy with your project and wishing that you had done something differently. That's why it's essential that you have a contingency fund and that you don't max out your budget. Just because a bank says you can afford a certain amount doesn't necessarily mean that you should spend it. Planning a project that's a little under your financial comfort level can help give you a buffer in case of an emergency, and keep you excited about the end result.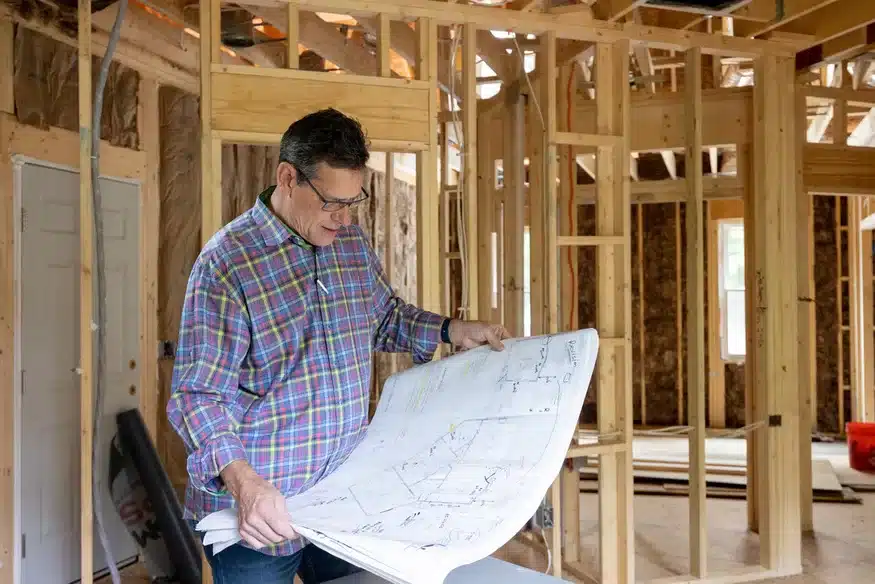 How Much is Too Much?
Once you settle on a number that you believe you can comfortably afford, the question becomes: What can I get for what I can afford and/or what do I want to invest in the home?
To answer your question reliably, you should begin by working with a qualified, licensed professional remodeler. Unlike what you see on those reality TV shows (where everything from labor to building supplies to portable toilets is donated or deeply discounted) there are many factors that go into determining how much home you can expect to get for your budget. It's more nuanced than those basic cost per square foot calculators would lead you to believe! A professional can help you take a realistic look at your existing home and tell you what you can get for your budget in today's market. What's more, they can tell you what you should spend to keep in line with surrounding homes and market. (The old real estate adage still applies that you don't want to have the most expensive and largest house in a neighborhood).
When is the Time Right?
Despite the many financial options out there, you and your family have to carefully consider what you want and what you can realistically afford. You may find yourself in a situation where you simply want more from a home remodel, home addition or new custom home or renovation project than you can afford at the time, and that's when waiting – although difficult – is well worth it to get what you ultimately want.
You also want to consider your family's ability to handle a remodeling project at this particular point in time. If you always host a huge family get together for Thanksgiving, remodeling a kitchen in November is not a wise choice. When you are considering a remodeling project, the onus is on you to be open and honest with your contractor about major life issues, to get a realistic sense of the time required to complete your project, and to see how the two coincide. For example, you probably don't want to start building a swimming pool four weeks before your daughter's backyard wedding – unless you want the wedding pictures taken in a muddy, grassless construction zone. Or your son may have just gotten accepted to that Ivy League school – and now there is a prestigious tuition bill that comes with it. Although a professional remodeler can help you phase in your project over time, if you decide that's the best option, remember that by doing so, you will pay more in the long run. That's true simply because tradespeople will have to come to your site not just once, but twice, material prices and interest rates may increase over time, you may have to temporarily complete something that you'll later have to demolish or alter in the next phase, etc. That being said, waiting for what you really want is often better than settling for cutting corners on what is ultimately an investment in your family's future.
Final Thoughts
When weighing the cost of home remodeling or a home addition, remember that you are investing in your family's home. If planned and executed properly, your Charlotte home remodel will give you those added features you've been dreaming of without losing the things you love about your home and your neighborhood. Keep in mind too that you may recoup a substantial portion of your renovation expenses, particularly if you plan to stay in your home for a few more years. Looking at your remodel as a purely monetary investment, though, misses the mark. Creating a safe and comfortable haven for you and your family, especially amidst the pace and chaos of the current day, is priceless.
Want even more tips about how to remodel your home without having any regrets? Then consider buying our book. Some information in this blog was pulled from its chapters.