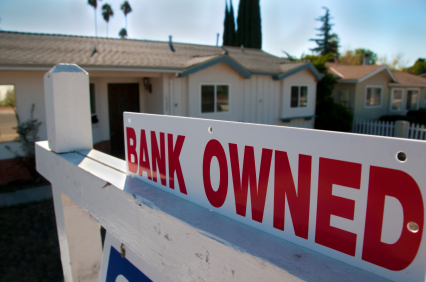 Motivated Seller. Bank-Owned Property. Under Tax Value. In today's challenging economic climate, these signs are popping up on more properties and in neighborhoods where they would have been unimaginable just a short time ago. So if space in your existing home is getting a bit tight, does it make sense to consider a distressed property, build from scratch or renovate your existing home?
The answer is: it depends.
There's no doubt that there are some unusual opportunities available right now, so you should explore all of your options. Since material costs have held constant, the cost of new construction has remained relatively stable. That means that in some cases you can buy a distressed property for less than it costs to build. But you have to go into a distressed sale with your eyes wide open, so that you don't have to open your wallet unexpectedly. Consumer protection laws emphasize caveat emptor, Latin for "let the buyer beware," in these instances. The phrase means that the purchaser buys at his/her own risk – and therefore should thoroughly examine the home for obvious defects and imperfections. Caveat emptor applies even if the purchase is "as is" or when a defect is obvious upon reasonable inspection before purchase.  (Copyright © 1981-2005 by Gerald N. Hill and Kathleen T. Hill. All Right reserved.)
That's why it's so critical to know what you are becoming involved with. Distressed properties usually have been unoccupied for an extended period of time. Homes that have been sitting empty often suffer from a lack of air flow (doors and windows tightly closed, no HVAC systems running, etc.) which exacerbates any moisture problems, concealed water leaks, or mold lurking beneath the surface. We recently inspected a one million dollar plus home that was actually a biological hazard, because you quite literally could scrape the mold off its walls. That home required stripping walls to the studs and treating the mold, extensive and expensive air filtration work, and repairs just to make it habitable.
Unlike new construction, there are no warranties on distressed homes — you are buying them as is — and there's often a lack of information on how they were built to begin with. While that may not be an issue if it was constructed by a reputable builder, it could be if the homeowners were building their own home as an investment. Structural and electrical issues are common. Plus, you may be dealing with issues of theft or vandalism of key home systems. It's critical to get a distressed property inspected and then walk the property with a licensed, professional contractor you trust who can help identify any issues before you buy.
In the case of a short sale, realize that you'll be facing a much longer buying process. We recently saw one that took nine months to close because there were two banks involved and all parties had to agree.
If everything else falls into place, you also have to consider whether the home has the features your family needs. When you buy an existing home, you are buying another family's lifestyle, so make sure the house will fit yours. You can take some of the money you saved and invest it in wise renovations that can turn that bargain into a home that functions well for you. If it needs too much work, you may want to invest instead in remodeling your existing home (see our Blog article on Renovating vs. Moving). If you can't modify your home or alter another to meet your needs without exceeding your budget, then it makes sense to build exactly what you want.
In the end, buying a distressed property is much like shopping from a clearance rack, just on a much larger scale. Sometimes you find a great bargain in your size. Other times you need to alter the garment to fit you, and you still come out ahead. Occasionally, you get it home and realize that you threw your money away because the piece just won't work for you. The key is to remember that a good deal is not a bargain if it ends up costing you more in the end.