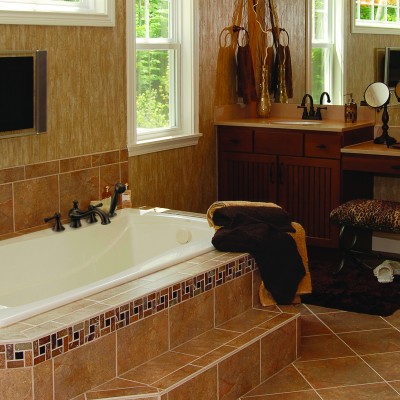 Do you desire the high-end look, feel and durability of luxury kitchen and bath products, but cringe at the price? We recently discovered a new line that offers quality at an outstanding value – Luxart.
"Luxart is our new private label brand that is only available through us," explains Hollie Broome, a showroom sales representative with Hughes Kitchen and Bath Collection. "This is a very affordably priced collection that offers both faucet and sink choices for kitchens and baths as well as matching hardware for the entire collection."
Luxart is available in a variety of upscale finishes, such as chrome, brushed nickel and oil-rubbed bronze, and offers a wide range of design options. "These are very attractive pieces in a really good mix of contemporary and traditional styles," Broome says. Indeed, from the fluid curve of the modern Aerro collection to the geometric styling of Perpetua and the traditional styling of Exchequer, there is an option to fit every taste and style of décor.
Going hand in hand with the styling is the durability of these fixtures. "These are very high quality pieces, and we stand behind every private label product we offer," Broome assures, noting that Hughes incorporated the best of the materials and manufacturing processes it has seen over the course of its rich, nearly 85-year-old history into its own brand.
Whether you select a private label product or a national brand, we at Palmer Custom Builders entrust our clients to Hughes Kitchen and Bath Collection for the same reasons that we recommend you go there – their outstanding service throughout the planning and construction process for both new homes and renovation projects. "We see the customer from beginning to end and assist them in selecting all their plumbing fixtures – basically anything that water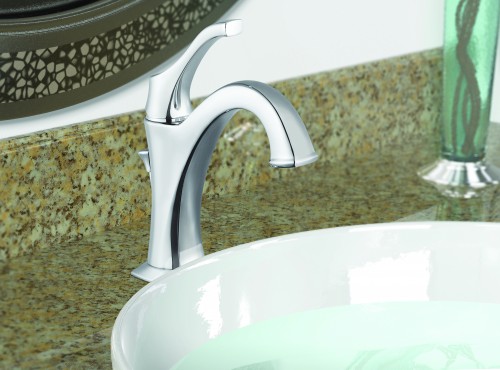 runs through – from the basics up to items such as pot fillers, steam showers and even accessories like grab-bars and aging in place pieces.  A client will come in with their floor plans and we will work them to make sure they select the proper items, that they are correctly sized and that they fit within their budget," Broome says.
Hughes Kitchen and Bath Collection offers all the major brands of plumbing fixtures and has two area locations to serve you – in Huntersville and off Independence Boulevard at Crown Point.