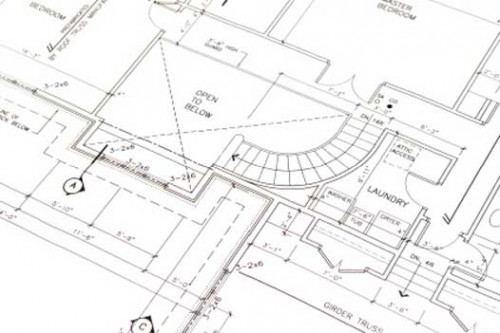 It's been said that learning from experience is smart, but learning from the experience of others is wisdom. Often as people live in their homes, they inevitably realize what they should have done or what they would have differently if they had the opportunity. We've compiled a list of some tension points that homeowners frequently mention to us when they are looking to remodel or renovate their homes. These are great things to consider now if you are planning a remodeling project or new custom built home of your own.
Plan for the way you cook in your kitchen. That may mean splurging a bit for the appliances you'll actually use or stealing square footage from an adjoining room to secure the space you need – particularly if there are multiple cooks or young chefs in training in your home. Make certain there are plentiful electrical outlets and that they are strategically placed where you will need them. Add under-cabinet task lighting in critical areas.
Organize your drawers. Make certain they're large enough to accommodate pots and pans, and plan key accessories on the front end, such as Lazy Susans in corners and rollouts for deep drawers.
Create a functional island. A sink – or even a secondary sink – makes this area a real workhorse. Add a drawer microwave and/or dishwasher to ease traffic flow around the perimeter counters. We are also tearing out multilevel island surfaces and replacing them with single level countertops. This provides a more efficient work surface and more room for comfortable seating.
Small spaces tend to create some of the largest problems. Planning for properly sized and functional mudrooms, drop zones, laundry rooms and pantries makes a huge difference in how you use your home – and how often you have to nag kids and spouses about putting things away.
Plan for the way you use your master bathroom. Separate vanities are a must if two people are sharing the space. Many bow to tradition and put in a garden tub, only to realize they never use it. Likewise, some homeowners went with the steam shower trend a few years ago without fully grasping their maintenance issues. In these homes, we're often taking out the tub and/or an old tiled steam shower and replacing them with a spacious walk-in shower complete with niches and benches.
Speaking of niches, there should be at least one extra-large niche built into every shower so that bathers have a place for necessities.
Make certain that every room in your home is functional. Separate family rooms, living rooms and dining rooms might look nice on a plan, but many people are doing away with compartmentalized spaces and adding larger multipurpose rooms.
Don't opt for a screened porch instead of a sunroom. While the climate in Carolina is warm enough to get a lot of use out of a screened porch, you still can't use it year round. A little heat in the winter and AC in the summer makes a huge difference in comfort – and it doesn't cost that much more to finish the space on the front end. Another consideration: Spring and fall pollen means that you'll be cleaning up often, and those who suffer from allergies may not be able to use the space during these peak pollen times.