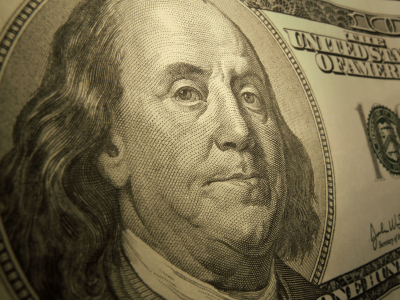 It's not often that you have the opportunity to do something good for someone else while protecting the environment and saving money at the same time. Yet by working with a remodeling contractor who has a strong working relationship with Habitat for Humanity, you really can accomplish all of those goals and more.
As part of its efforts to raise funds to build Habitat Homes, the organization created ReStores, which accept and then resell donated materials, with all of their profits benefitting build projects. Along with furniture, home décor and other household items, the ReStores accept new and used building materials, such as doors, windows, light fixtures, plumbing, trim, cabinets, appliances, flooring, insulation, etc.
How does that relate to a renovation project? Oftentimes, homeowners will choose to undertake a project like a kitchen renovation to improve the function, flow and appearance of their space. That sometimes entails replacing serviceable, yet outdated in appearance, appliances, cabinets and fixtures.
By working with a contractor who can coordinate the orderly deconstruction of the space and the subsequent donation of these elements to Habitat for Humanity, homeowners can do a good deed that reaps them considerable rewards.
Here's how the process would work on a typical kitchen renovation. As we approach the demolition phase of an applicable project, we would work closely with Habitat for Humanity to coordinate deconstruction. Habitat would then team with us as a subcontractor, carrying the required Workers Compensation and Liability Insurance. Their team would carefully go in and remove existing kitchen cabinets, outdated but functional appliances, and other fixtures that would be appropriate for resale at one of the local Charlotte ReStores.
This benefits the homeowner in several ways. On an altruistic level, you are giving construction materials to people who need them and who otherwise may not be able to afford a necessary change. It also allows you to "go green" by repurposing these materials by getting them into the hands of someone who can use them instead of merely throwing them in a landfill.
On a financial level, many homeowners want to do something good for the environment, but fear that it will cost them more – this is actually a way to save green while going green. Here's why: It offers a significant savings on the costs of demolition and disposal. (Just think of how many dumpster loads of materials you won't have to pay to remove, depending on the size of the project.) Finally, it allows you as the homeowner to receive a tax-write-off for your charitable contribution (consult your accountant for specifics on your personal tax situation).
With so many benefits, working with a contractor who has a relationship with Habitat for Humanity can help you save dollars while making sense for the environment and people in need. "Last year, the Charlotte ReStores raised enough money to build 12 complete Habitat homes," notes Donation Manager Tim Murphy.