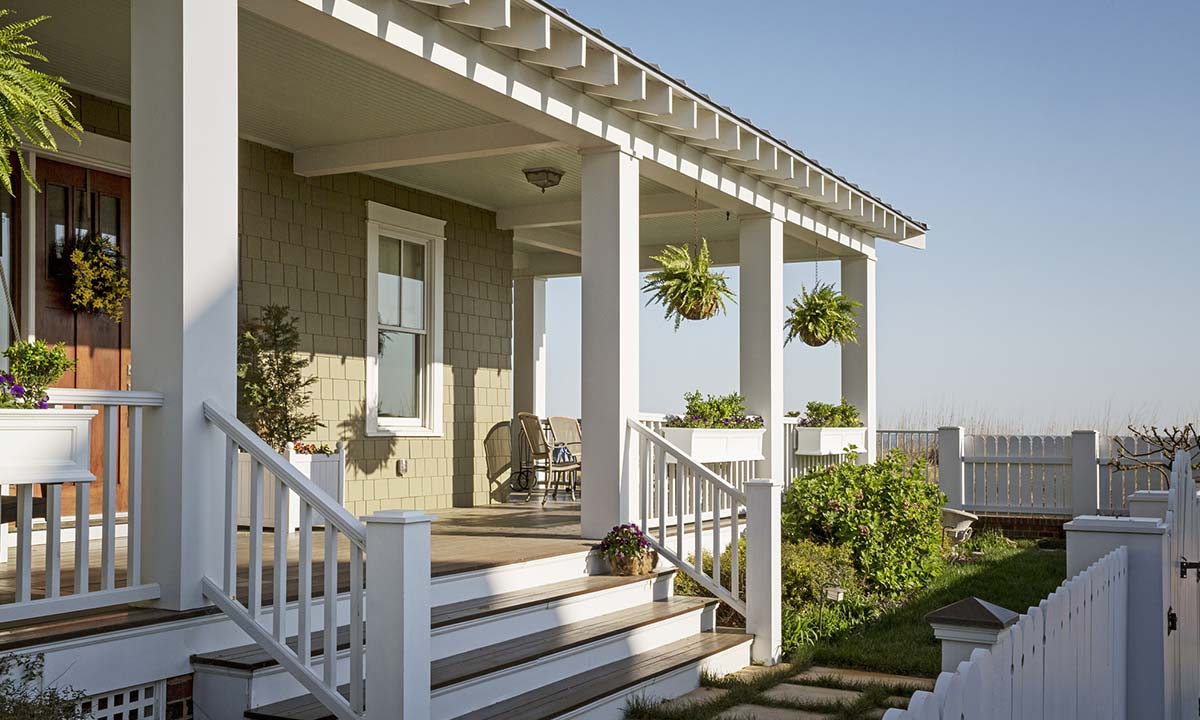 Ageless Beauty
Photo courtesy of James Hardie Building Products, Inc.
We've all driven through neighborhoods where we looked at the homes and thought, "They look so dated!" We all know dated when we see it – perhaps it's sagging vinyl siding, cookie-cutter architecture or once-trendy material choices that went out of vogue long ago. But when you are remodeling your existing home or building a new custom home from scratch, it pays to consider what it takes to make a home's exterior look timeless so you're not repeating the mistakes others have made.
Make hard choices. Over time, hard surfaces such as brick and stone will weather far better than less expensive options like vinyl siding. Invest more in timeless materials on the front end and you'll save on upkeep in the long term.
Think outside the box. It's not just materials – it's the design to which they are applied. There are many boxy 60s style brick homes around Charlotte whose brick is pristine, but still look like they stepped out of a Brady Bunch episode. Meanwhile, a traditional Georgian of solid brick will stand up over the decades. Select a traditional style of architecture to maximize your home's longevity.
The devil is in the details. It's more than an architectural style; it's the manner in which it is executed. A Victorian style home, for example, should have intricate woodwork, not a front porch that is devoid of the character for which the style is known. Craftsman bungalows with single-pane widows instead of the traditional arts-and-crafts styles just look thrown together.
Change with the times. However, it pays to know when you can break from tradition. Craftsman bungalows originally had hardwood siding. Over time, as moisture was permitted to seep into the material, the siding started to rot and insect damage to the exterior and inside the walls was common. Today, you can opt for a cement siding that provides the same look without the upkeep. Likewise, there are many heavy-duty materials that will give you the appearance of wood without the maintenance. (Think architectural wood-like products for decks or high-quality plastics for trim.)
Minimize maintenance. While you are at it, consider the maintenance of all the materials that will be on your home's exterior. For example, many homeowners like the look of stone with stucco accents. However, stucco involves much more maintenance; it must be pressure washed and treated with bleach – particularly if it's under tree cover. Homeowners who opt for this choice have in essence taken a maintenance-free material and paired it with something that will age all too quickly.
Ultimately, if you select an architectural style that has stood the test of time, stay true to its aesthetic roots in the detailing, and select building materials with longevity, your new or remodeled home will stand the test of time.