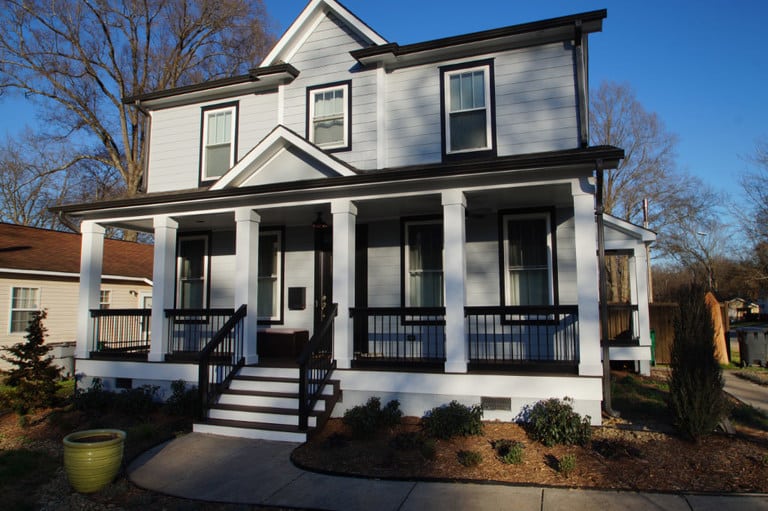 When is the best time to remodel? Now!
Why is now the best time for a home remodel or renovation?
Many local homeowners who were contemplating a move in 2022 are instead opting for a Charlotte home remodel after weighing all of their options. We'd like to share just a few of the most common reasons that we've heard from our clients.
The first and foremost reason is scarcity.
Home values in Charlotte continue to increase, and homes continue to sell at a brisk pace, often at asking price and sometimes above. While that creates a natural temptation to sell your existing home for top dollar, the question then becomes: What and where will you buy? In many cases, homeowners would be using the equity they received from selling their existing home for more than they thought to buy a comparable home, often in a more remote neighborhood. Once you factor in all of the expenses associated with a move – Realtor, inspection and legal fees, closing costs, moving costs, and the intangible but very real costs of uprooting your family – many homeowners come to the conclusion that the monetary cost of buying a new home is more than they are willing to bear.
Money is cheap right now.
While home equity loan interest rates are creeping up, they are still near historic lows. That creates a wonderful opportunity to invest in your home at a great rate now and to potentially see an even better return on those remodeling dollars in the future.
Supply chain issues favor remodeling.
Right now, the United States – and more accurately, the world – are experiencing unprecedented and continually evolving supply chain issues. That can cause major timing issues when you are building a new home and you need to find every single piece of it – from HVAC components to tile and even drywall screws. When you are remodeling, you still need certain components, but you have greater flexibility to work around scarcity.
The remodeling market is booming.
For these reasons and many more, interest in remodeling is rising right now. The Leading Indicator of Remodeling Activity (LIRA), released by the Remodeling Futures Program at the Joint Center for Housing Studies of Harvard University projects a 9% increase in remodeling in 2022, reaching $400 billion by the third quarter. As Carlos Martín, Remodeling Futures Program project director, told Kitchen and Bath Design News: "Residential remodeling continues to benefit from a strong housing market with elevated home construction and sales activity and immense house price appreciation in markets across the country. The rapid expansion of owners' equity is likely to fuel demand for more and larger remodeling projects into next year."
Peer pressure is immense.
What goes unsaid in this remodeling boom is that homeowners have more pressure to "keep up" with improvements their neighbors are making if they want to maximize their home's market value for the future.
There's a certainty in familiarity.
Finally, with all of the unsettling things going on in today's world, there's a certainty about remaining where you feel at home. If you have been in your existing home for some time, you probably have social and business networks built around your current neighborhood. Your children have friends at school, you and your spouse have neighbors you rely on, your church family is probably close. Moving disrupts all of those networks at the very time when most people are clinging to them.
For these reasons and many others, a Charlotte home remodel simply makes sense – today and for the foreseeable future.