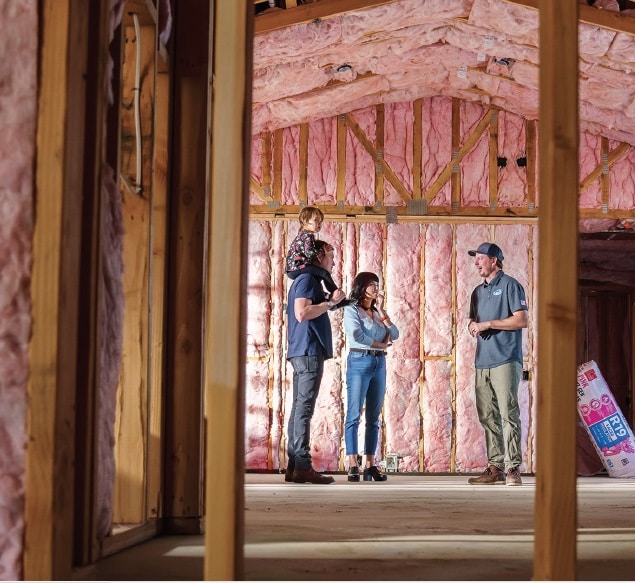 Cutting edge insulation for Charlotte home remodels
Let's talk about insulation for home remodels.
Let's talk about insulation. It's not as glamorous as selecting a stunning new backsplash or as much fun as picking out new fixtures, but this product is essential to how you live in your home every single day. What goes behind the walls (and in your ceilings and crawlspaces) of your Charlotte home remodeling project is one of the largest determinants of how your home feels and what your utility bills will look like each month.
One industry breakthrough that is getting a lot of attention is PINK Next Gen™ Fiberglas™ insulation from Owens Corning. The company that literally invented fiberglass insulation packed several new features into this latest offering. Featuring advanced fiber technology, the insulation is comprised of a tightly woven network of insulating micro pockets that feel and look softer while actually creating a stiffer product.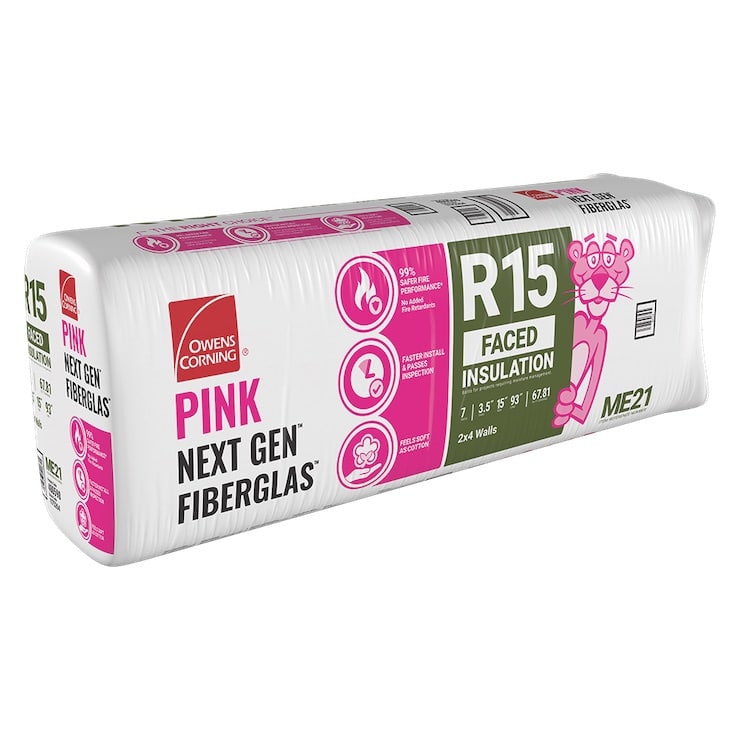 But it's what's missing from this insulation that is attracting attention for Charlotte home remodeling projects. There's no formaldehyde and no chemical fire retardants added, yet PINK Next Gen™ Fiberglas™ still provides 99%-safer fire performance than traditional insulation options. It installs much more quickly than traditional insulation (23% faster) with fewer clumps. That makes it an excellent choice over blown-in insulation. Because no hazardous chemicals are required to be mixed on site (as they are in blown-in insulation), there is less potential for human error, increasing peace of mind for installers and homeowners.
Comfort is another key advantage of this insulation, which boasts a texture as soft as cotton. Less dust and greater shed resistance mean more material stays in your walls and less on your contractors, or on you, if you are doing it yourself.
PINK Next Gen™ Fiberglas™ is also a sustainable choice since it's made with 100% wind-powered electricity and has set new industry standard for recycled content. In fact, this low VOC product saves 12 times the energy required to make it in the first year of use.
"PINK Next Gen™ insulation sets a new standard for insulation as the right choice for contractors, builders and homeowners," said Joe Wagner, Insulation marketing director. "Contractors today have high performance expectations and extremely tight timelines. This product evolution is a significant step-change in meeting the needs of contractors, as well as installers, builders and homeowners."
While you as a homeowner might never get involved in this level of detail of what your licensed, qualified remodeler is doing behind your walls, knowing that the remodeling professional you choose (like us!) stays up to date on the latest building products is essential. Using the latest and safest building products builds value into your project and comfort into your family's home for years to come.