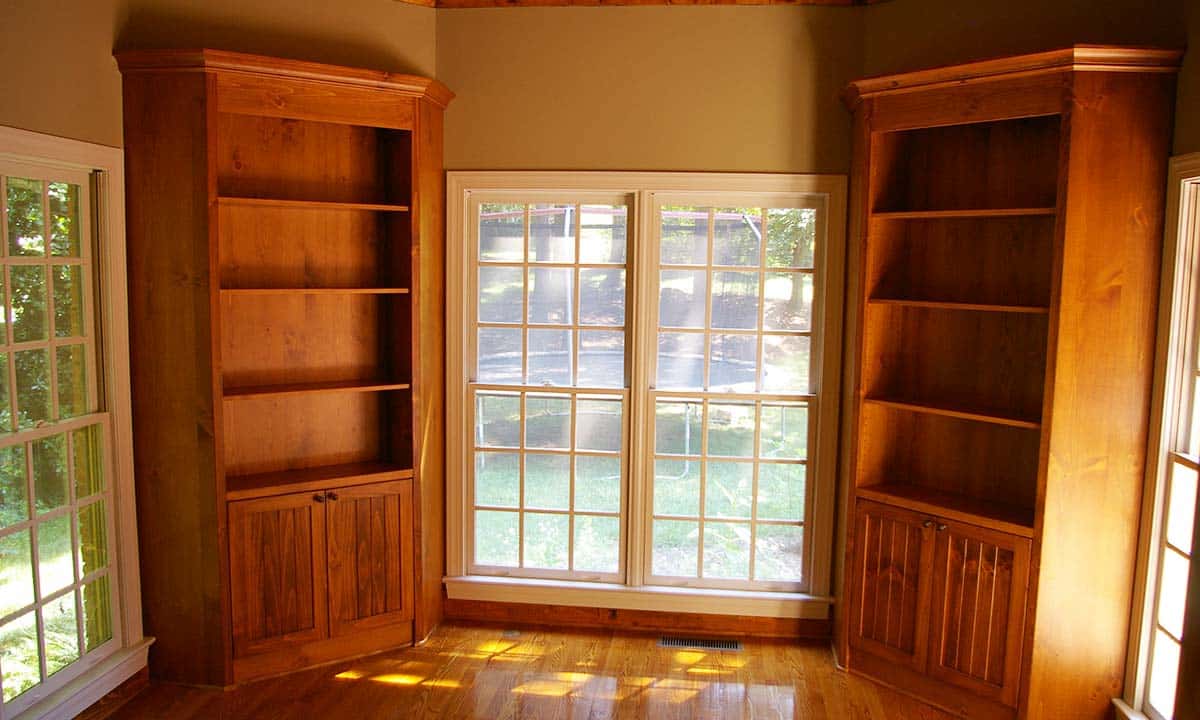 Functional home office remodeling
As working from home becomes more of the norm, the demand for home office remodeling projects that transform existing spaces into fully functional home offices has increased dramatically.
As 2022 gets underway, many things have changed, but some things have remained the same – and the need for virtual workspaces that function properly is one of them. When the pandemic started, few of us anticipated that we would still be working from home – or attending school from home – almost two years later.
But as time has gone by, many companies and employees have realized the benefits of working from home, such as increased productivity due to reduced commuting times, cost-savings on office space and equipment rentals, and reduced employee costs in terms of vehicle use and maintenance, daycare fees, and even a smaller budget for work clothes. As working from home becomes more of the norm rather than something we're just doing to get by, the demand for remodeling projects that transform existing spaces into fully functional home offices has increased dramatically.
One change that we've seen is the need for two separate home offices. This is essential in households where either two spouses work remotely or where children (or even college students) are regularly or even periodically engaged in virtual learning due to classroom quarantines. While many of us made do with the workspaces we had in early 2020, it's clear to anyone who has children that virtual learning for them is generally not the quietest experience for the rest of the household. Having a bonus room or extra bedroom away from the main living areas set up to function as a classroom is ideal. Making sure the space has minimal distractions (like toys and games) but all the tools students need to function – such as reliable internet, uncluttered desk and workspaces, reading areas and more – is a great start to taming household chaos.
When it comes to more extensive remodeling changes, many people are looking at unused formal living areas or sunrooms as prime spaces to designate as a second home office. In the case of a living room, it's a project that may be as simple as closing off what had been an open space to ensure privacy, making certain that internet / phone and electrical connections are plentiful and robust enough to handle real office equipment, increasing sound-deadening insulation to ensure a quiet work environment, ample lighting, and building in bookshelves, desks or any other organizational needs required for the way in which you work. Another wonderful option is to floor over a two-story family room or foyer and convert the newly gained square footage into a home office or multi-purpose space. This takes advantage of under-utilized space that is already under your roof and adds heated square footage to your resale value. Since these complex spaces need to be structurally engineered and designed to flow well with the rest of your home, they are best built by a professional with experience in this niche. The end result will be a new office space that is built to your standards and needs.
Sunrooms are another wonderful option for office space. We have transformed existing sunrooms into true home offices by ensuring that HVAC systems and overhead lighting are up to par for full time use, making technology updates, adding privacy doors and upgrading soundproofing. Likewise, we have transformed screened porches into true all-season rooms. These sunroom conversions are cost effective since walls, floors and ceilings are already in place. Depending on how extensively you upgrade finishes and fixtures, (and any work that needs to be done behind the walls or structurally) this is generally an affordable upgrade that adds square footage to your home and affords you the opportunity to design your new space specifically for home office use.
No matter which part of your home you choose for a home office or a secondary office, make certain you are working with a licensed, professional remodeler who is experienced in the nuances of bringing these rooms to life. If you do, the results will have you working efficiently from the comfort of your home for years to come.