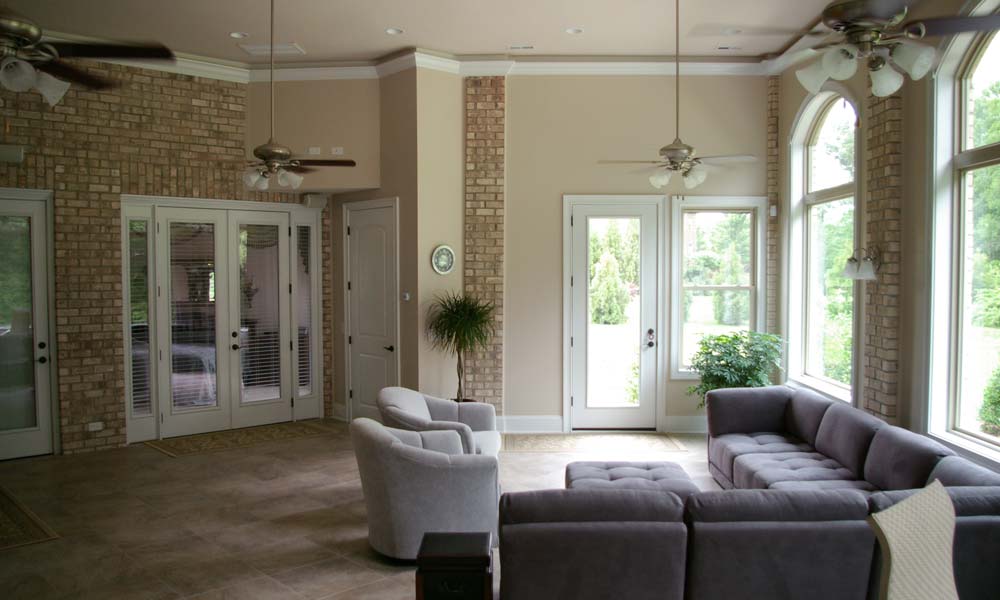 Outdoor remodeling: Creating an outdoor retreat
The need for beautiful and functional retreat spaces in our own backyards is driving an increase in outdoor remodeling projects.
As the weather begins to warm, Charlotteans start to anticipate spending more time outdoors. Nationally, designers are seeing spring fever hit with more intensity due to the pandemic, which has kept us inside our homes for so long. The desire to get out is strong – even though we're yet not able to get completely back to normal. Because of that, the need for beautiful and functional retreat spaces in our own backyards is driving an increase in outdoor remodeling projects.
In some cases, an outdoor retreat can be created simply by adding a well-configured seating area to an existing deck or patio, accenting it with lush greenery and carpets, and adding a dining area / work surface. More often, creating an idyllic backyard paradise entails some Charlotte outdoor remodeling projects. Here are just a few possibilities to consider.
Made in the shade.
If you have a functional exposed deck or patio that you find you don't use in summer due to our Carolina sun, there are many ways to shelter it. Sunshades or retractable awnings are options that can offer shade when you need it and can be removed or pulled back when you don't. These are best designed and installed by a professional remodeler with experience in the process who can select the right product for your needs.
Screen it out.
The next step up is a screened-in porch. These can sometimes be built over an existing deck or patio, but when you need to structurally support a roof, many need to be built from the ground up. By adding walls that are fit with screens and tying the roof into the structure of your home, you are creating an outdoor room that offers more protection from the elements but still allows you to feel those gentle spring breezes.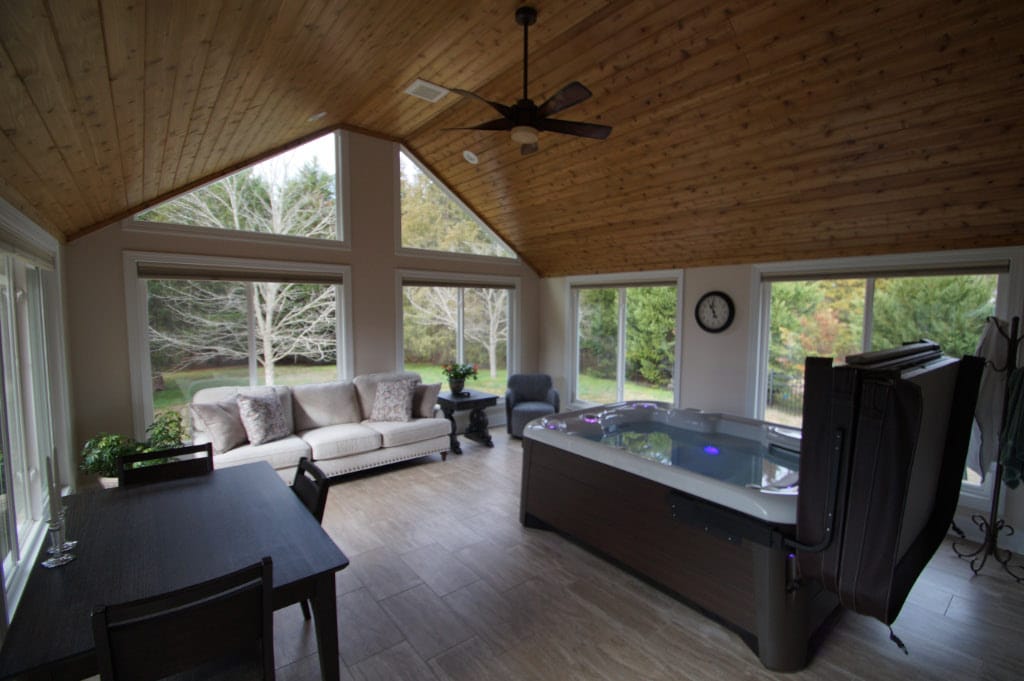 Let the sun in.
Although we have a mild climate in the south, there are times when you still don't want to be exposed to the elements – think prolonged pollen seasons, spring thunderstorms and snowy winter days. Sunrooms are true interior spaces that have heat and air conditioning, allowing you to use the space year-round. And because they are heated, they also add square footage to your home. You can upfit these spaces to become anything from a casual gathering area to a delightfully private and functional home office.
Backyard architecture.
Of course, the backyard itself is the prime place to retreat. Structures like pergolas, sunken firepits surrounded by chairs, and paver pathways that connect porches to yards are integral to setting the stage. We've seen more demand for paths that weave through garden areas and offer private escapes along the way – like Adirondack chairs positioned near a birdfeeder, a bench near a water feature, or a hammock under a shady tree.
Pool parties.
Of course, a pool or hot tub is often at the center of a backyard living area. Beyond simply building one, it takes planning to successfully integrate these water features with seating, outdoor kitchens for preparing and serving meals and snacks, pool houses or other structures that make the pool more fun and functional.
That's really the key to any type of backyard retreat you envision – hiring a qualified professional remodeler with experience in these areas to coordinate the project. Having a professional oversee the various contractors involved eliminates homeowner headaches by taking care of scheduling and thinking through the project to ensure all the proper pieces are in play – from electrical outlets conveniently and aesthetically placed to underground utility lines run so they don't interfere with ongoing or future construction, to using low-maintenance materials that blend seamlessly with your existing home and even ensuring WIFI connectivity in the areas where you need it. These are the pieces that individual contractors may not consider but a professional remodeler overseeing your project will consider.