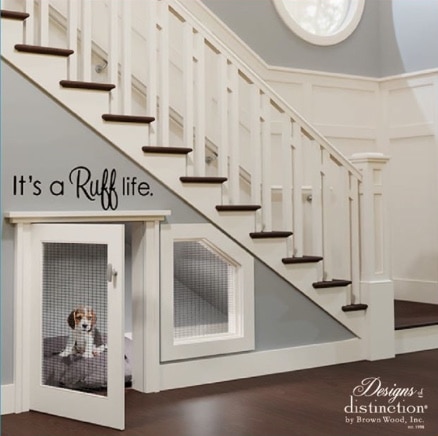 A distinctly different touch for cabinets: Decorative metal grilles
When you want to embrace a touch of openness while still giving yourself the ability to keep things tucked away, consider adding decorative metal grilles to update your designs.
We're always on the lookout for unique products that set our clients' homes apart as we tackle Charlotte-area remodeling projects, and we recently discovered a new use for an old favorite. As open kitchen shelving is maintaining popularity, there's a demand to keep things in place while still maintaining the open look. Designs of Distinction by Brown Wood, Inc. offers a practical alternative to completely open shelving – decorative metal grilles.
Available in eight styles and seven finishes, this wire mesh comes pre-cut to order to fit your custom cabinet opening. Made from steel, the mesh inserts are designed to stand up to daily use – and look beautiful doing it. There's a traditional chicken wire version for a nostalgic touch, diamond patterns in your choice of crimps that take the look from classic to modern, a double diamond that looks as if it would be at home in any upscale setting, and fine wire mesh that's ideal for an industrial look. There's even a tightly woven flat square that only leaves 11% of the surface area open – it's ideal for when you want the appearance of openness while still preserving privacy.
Most product offerings are available in your choice of finishes (although some, like the fine wire mesh, have more limited color choices): copper, antique brass, antique pewter, flat black, satin brass, satin nickel and even a stainless look.
What we love most is the creativity this product offers. It offers limitless options in kitchens, bars and office cabinets, but it also functions well when you want to make sure that things you put on shelves stay in place in children's rooms, playrooms and bonus rooms. We've seen it used in adorable, under-the-stairs pet areas. These spaces take full advantage of available square footage, provide an airy place for pets to sleep, and look far nicer than the alternative of stepping over a crate in the middle of a room. Since it's custom-cut, you can consider using the material as part of a room divider, on a screened porch or in an outdoor living room to provide added privacy without the space feeling closed in. Of course, these grilles are ideal in custom furniture pieces as well – whether that's in a kitchen island, entertainment center, or as part of your man cave (or she shed) storage options.
So, when you want to embrace a touch of openness while still giving yourself the ability to keep things tucked away, add a grille to update your designs.