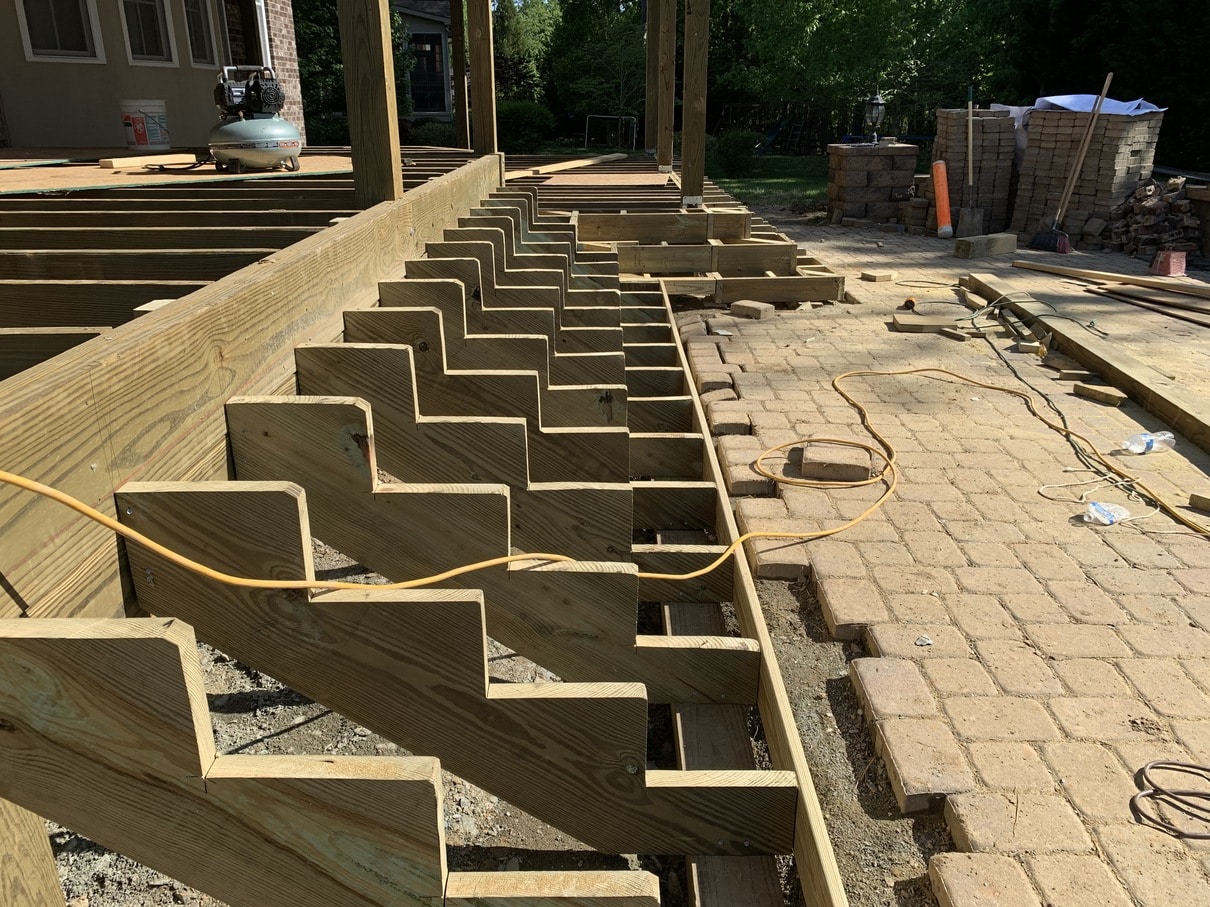 Home remodeling: Why planning matters
Home remodeling planning is essential to the success of any Charlotte remodel or addition  project, but it's even more critical due to the pandemic.
Planning is essential to the success of any Charlotte home remodeling or new home addition project, but it's even more critical due to the pandemic. At the same time, now is actually an ideal time to plan a Charlotte home remodeling or home addition project, you simply have to work with a qualified professional remodeler who understands the importance of planning to the proper progression of your project.
Why is now an ideal time to remodel? Interest rates, for one. They are at near historic lows, which makes this the perfect time to borrow money to invest in your home. The present state of the real estate market is another plus. It's currently a seller's market here in Charlotte, with many homes selling for asking price or above. While you may not be remodeling with resale in mind, it's a great time to take advantage of a possible increase in your home's value when it comes to both financing issues or simply the value of the work you are putting into your current residence. Finally, as you are spending more time in your home, there's the intangible but very real benefit of actually enjoying the space in which you are spending the most time.
While these times are bringing all of these remodeling benefits to the forefront, one challenge is that there may be gaps in supply chains that cause delays in obtaining certain pieces for your project. As we write this, these gaps primarily are being felt in the areas of HVAC components and certain kitchen appliances, but manufacturing delays have tended to shift back and forth to other building materials as the pandemic has impacted different manufacturing areas.
That's why it's critical to hire a qualified, professional remodeler who has a long track record of working with vendors and skilled trades. These relationships are critical to gauging the likely availability of the products a homeowner wants, foreseeing where any issues may arise, and offering timely solutions if they do.
You see, in any project at any time, planning is essential to your success. Understanding how much lead time every piece of your project requires allows a contractor to schedule the right professionals – like electricians, plumbers, drywallers, flooring refinishers, painters, necessary county building inspectors, and more – at the proper time to ensure that your project progresses smoothly. For example, he will make sure that the drywallers are in to finish your walls, before the cabinet installers come out to hang the kitchen cabinets, before the plumbers come onsite to install the fixtures, etc. Having the plumbers show up to install your faucet and garbage disposal when the cabinets are not yet in place can cost you time, as you'll have to reschedule your plumbers; money, if they bill you for a trip during which they were unable to work; and goodwill, as they may not be as accommodating to your schedule when you are ready for them.
Having a remodeler who understands how these pieces come together, knows how to manage the project properly, and understands how much lead time is required to make sure they do, will make your project flow much more smoothly. The result is a beautiful, well-executed project finished on time and on budget.