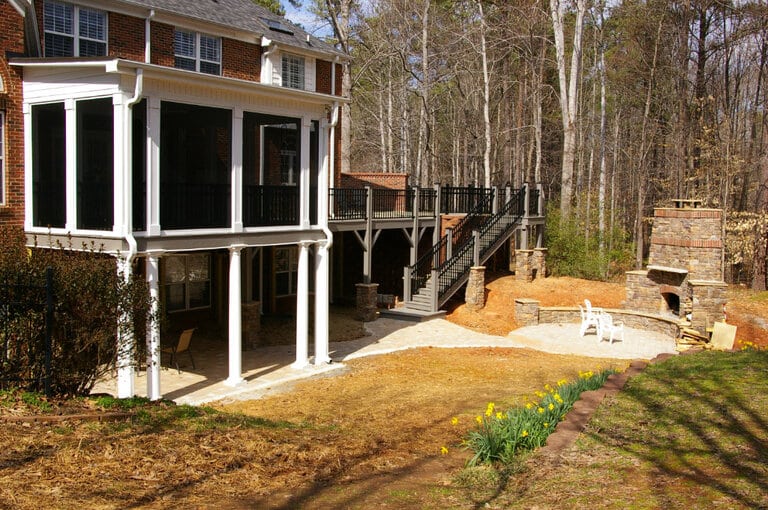 Charlotte outdoor home remodels get a boost
What Charlotte outdoor remodel projects are we seeing? Outdoor Living spaces and screened porches are top choices—providing the ideal spot to expand your home's square footage, at a significant savings over a completely new heated addition.
There's no doubt that Charlotte home remodeling has increased during the pandemic, as folks spend more time inside their homes. It might at first seem counterintuitive that Charlotte home renovations are beginning to focus on the outdoors, but it actually makes perfect sense. The construction of outdoor living projects and screened porches extend your usable square footage into the outdoors, in many cases without (or just minimally) interrupting the daily routine of a family's life inside their home. Plus, since we live in the temperate south, a screened porch and outdoor living additions can be used year-round, meaning that when family gathers for the upcoming holidays, they'll have the space to do so comfortably.
What are some popular Charlotte outdoor remodeling projects we're seeing? Outdoor Living spaces and screened porches are top choices and provide the ideal spot to expand your home's square footage in new directions at a significant savings over a completely new heated addition.
For those who don't mind a little exposure to the elements, a screened porch addition can get you out of the sun and provide some shelter for your furnishings and the people using them. Of course, add ceiling fans and recessed lighting to extend your use of the space. Select durable and beautiful flooring, like frost-proof porcelain tiles, travertine tiles or low-maintenance composite decking materials. One of the most beautiful and practical accessories to consider is a fireplace. This turns a seasonal space into an outdoor room that you can use almost year-round.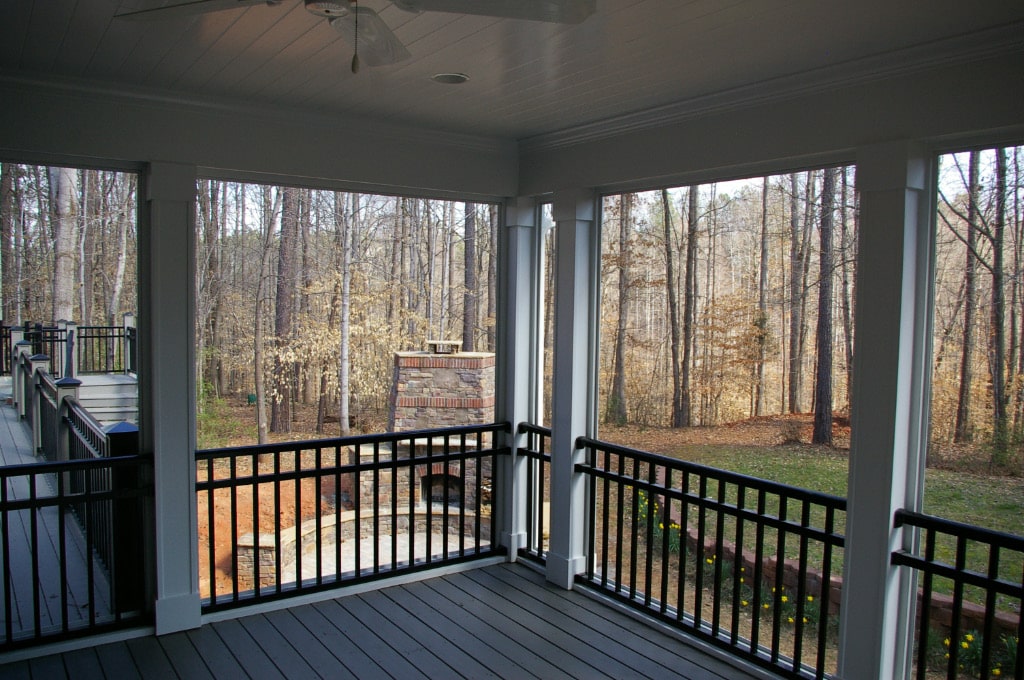 Sunroom additions are also very popular. By transforming an existing screened porch or deck, at least some of the walls, roof and foundation may already be in place whether you are creating a dedicated home office for your school age children, room for relaxation or even adding an indoor hot tub as we did in one recent project, the possibilities are endless.
What about new exterior projects? We've seen homeowners add beautiful deck spaces that are integrated with existing entrances, outdoor kitchens and firepits that create gathering areas in the backyard, pool houses that double as extra guest quarters, pools surrounded by beautiful hardscapes, and more. When you think about these exterior projects now (as opposed to in the spring) you gain several advantages. By starting now, you can have the space completed and ready for warmer weather in spring, when all of your neighbors are just beginning to focus on the outdoors. In addition, because some building products are periodically experiencing COVID-19 related shortages, you can get ahead of any future possible shortages by starting well in advance of when you want to use the space. It almost goes without saying, but please remember to use a qualified contractor who is experienced in outdoor renovations in any extensive outdoor remodeling project. This professional can coordinate material ordering, effectively schedule qualified and talented tradespeople, make certain that each of them is aware of what the other is doing, and keep your overall project's goals, timeframe and budget in mind.
Finally, interest rates are at near historic lows, which makes now an exceptionally good time to fund a Charlotte home remodeling project. If you've always thought about an Outdoor Living project, Screened Porch or Sunroom addition, now may be a wonderful opportunity to move from thought to action.