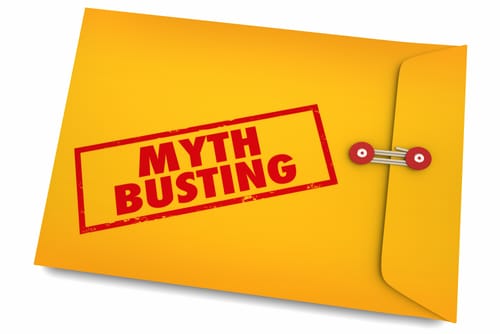 Charlotte home remodel myths during COVID busted
We want to shed some light on Charlotte home remodel myths being perpetuated during COVID-19–here are just a few!
As more of us are spending more time at home, many homeowners are tackling repair and remodeling projects. This has led to an increase in posts, articles, blogs and all-around vents about what people have experienced as they went through the process on their own. Over the course of reading these, we've seen many heartwarming stories, seen folks share helpful advice, and unfortunately, also read some horror stories and seen people share inaccurate information based on what they have personally gone through.
We wanted to take a few moments to say that Charlotte home remodel projects can be a wonderful experience – even in the time of COVID-19. There are many myths that we're seeing perpetuated as a result of these stories that we'd like to shed some light on. Here are just a few.
I can do it myself.
This is by far the most dangerous myth we see. While a skilled homeowner may be quite capable of tackling a minor home improvement project, more complex projects – and any remodeling projects – are best left to professionals. Why? Because the experience necessary to design, plan and build the project and handle any curves thrown by the permitting, design and construction process; the behind the scenes coordination required to order materials and schedule both deliveries and installation; the long-term relationships that allow contractors to hire and retain skilled tradespeople; access to materials, and the ability to steer through all that on-time and on-budget (not to mention COVID-19 needs); is a full-time job. When you are living in your home and living your daily life, which generally includes a job, you are far busy and too close to the project to provide the objective, full-time guidance your project deserves. (Want to read more about this? We devoted a whole chapter in our book (Remodeling and New Construction with No Regrets) to this all-too-common homeowner regret.
Remodeling now takes far longer and costs more.
While it is true that many lumber materials have increased in price and the industry is sporadically seeing shortages in appliances, cabinetry and roofing materials, this is definitely not the case across the board. Some deliveries have slowed, so in some cases this could cause a three- to-four-week delay. When you are dealing with areas where material flow is slower, working with an experienced professional remodeler is key. These folks have long-term relationships with suppliers, vendors and skilled tradespeople. In many cases, those relationships can help push your project to the top of the list, or at the very least, give you insights into alternate products that could work as well if not better than what you originally envisioned.
Contractors are hungry for work and thus will work cheap.
Charlotte home remodeling is actually booming right now, spurred by low interest rates and the need to refurbish well lived-in interiors. If you are being given an estimate that seems too good to be true (but might be what you want to hear), take a step back to make certain that you are dealing with an experienced professional contractor and that they are licensed and insured, are in good standing with the BBB and professional associations, and understand the entire scope of the project. An unrealistic budget can create a serious problem for your project in the long term both in terms of quality work and in possible budget overages. True professionals don't do poor quality work and are typically associated with a solid, experienced company.
I can get this done for what it costs and the time it takes on TV.
As we all binge on some of our favorite home improvement shows – and they are fun to watch and offer great ideas – we might be tempted to think that home remodeling in real life costs what it does on TV. When reality shows depict folks remodeling a bathroom for $500 in a single day, it's tempting to think that's what it will require in your home. In reality, all of the design, labor and most of the products on these shows are either donated or deeply discounted. These shows also don't factor in costs or time involved in permitting, ordering, delivering, demolition, installation, clean up and more.
The bottom line is that now is an excellent time for Charlotte home remodeling. Interest rates are low, home values are up, and we are spending far more time at home. Don't let the unrealistic expectations of others or their bad experience cloud your judgement, approach your project with an open mind willing to learn, choose a qualified and experienced remodeler, and you'll be amazed at the results.