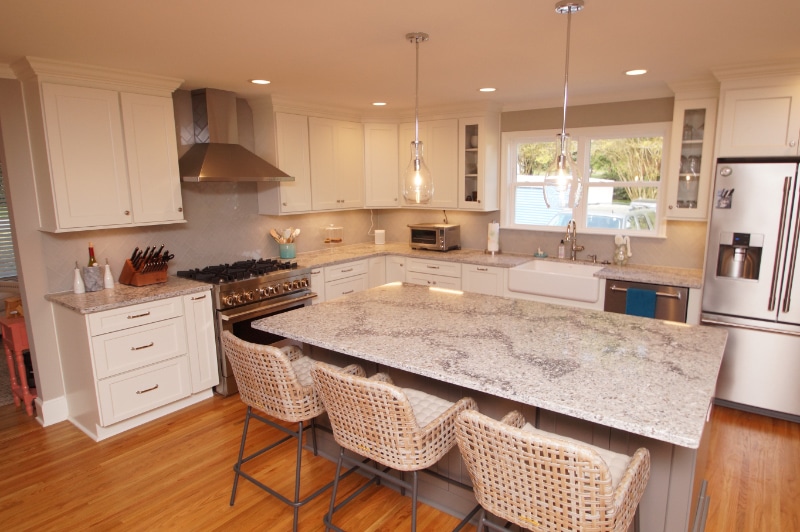 Do lifestyle changes impact Charlotte kitchen remodeling?
Do you know the 4 major lifestyle themes revealed in a recent study impacting Charlotte kitchen remodeling?
For most people contemplating a Charlotte home remodel, that question might seem like a no-brainer. As our lifestyles change, the ways in which we live in our homes – or want to live in our homes – should shift as well. Now, a new study conducted by the National Kitchen and Bath Association echoes what we already intuitively know – that our behavior, lifestyle and habits are impacting the features we want to see in our homes.
The Living Impacts Design study surveyed more than 750 North American design professionals, who overwhelmingly pointed to four major themes that they feel are influencing design today. We are seeing those same trends displayed in Charlotte home remodels and Charlotte kitchen remodel projects. Here are just a few highlights from the study:
Maintaining connections
As the world centers more on our homes, the need to be better connected with those who share our spaces as well as the world outside our doors is taking center stage. An overwhelming 87% of respondents said clients are requesting open layouts and multifunction areas within homes. We are seeing that trend played out in kitchen remodels in open design; smart, and thus timesaving, appliances; flexible workspaces that allow for meal prep, casual dining, and homework (or online school) areas that provide some privacy yet still allow for adult supervision; and storage areas that cater to our next trend.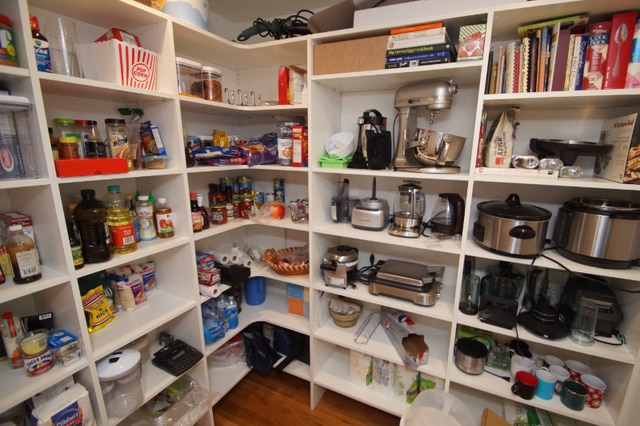 Simplifying life
As we retreat into our homes, we want those spaces to function as a true retreat. That means clean, clutter-free spaces that nourish and refuel our spirits. How does that desire translate into kitchen design? A vast majority (80%) of designers surveyed said reducing clutter by creating storage space and minimizing maintenance are priorities. Here in Charlotte kitchen remodel projects, we're creating pantry space that is specifically designed for the needs of each family and how they want to live. That might mean ample storage to accommodate the warehouse store purchases of a large family, space for serving items for families who entertain, or cubbies designed for cookie sheets and baking supplies for a grandmother who loves to cook around the holidays, but doesn't want those supplies visible (or accessible) year-round in the main kitchen. That also translates into materials and fixtures that are easy to clean and don't trap bacteria, which has many steering away from extra grout lines or wood surfaces in the kitchen and opting for hygienic, minimal maintenance choices like quartz, marble and granite.
Serving generations
A majority (67%) of those surveyed said aging in place is important to their clients. Here in Charlotte, we're also seeing a trend of homes serving more than one generation, which has been exacerbated by COVID. That may mean that college-age children are staying at home and taking classes online, that aging parents are staying with grown children for extended visits, or that young and healthy homeowners are looking for designs that will allow them to age gracefully in the home they love. When it comes to kitchen design, accessibility is key. Wider aisles; functional layouts that eliminate the need to reach or bend with potentially hot or heavy items; touchless and temperature-controlled faucets, and cabinets that could allow for wheelchair access in the future are all features that can be built-in now to keep current family members safe and plan for the future.
Getting healthy
You wouldn't immediately think that a kitchen design can improve how you look and feel, but 48% of professionals surveyed are creating designs that do just that by advocating healthier lifestyles. How does that translate into Charlotte kitchens? We are seeing requests for refrigerators with flex space to accommodate meal delivery box basics; meal prep stations that simplify daily chores and combine effective task lighting with ample, LED recessed ceiling lighting; counter and upper cabinet heights that accommodate small appliances like air fryers and instapots paired with concealed outlet strips to put power where a chef requires it, and connected appliances and extra charging outlets that make it easy to bring those healthy recipes into your kitchen.
The main ingredient to take away from these trends is that your kitchen should reflect the way you live – or want to live – now and in the future. The way to get there is to hire a professional remodeling contractor who is experienced in kitchen remodel of your type and size, tell them what you really want in your space, and then work with them to whip up a kitchen that serves your needs.