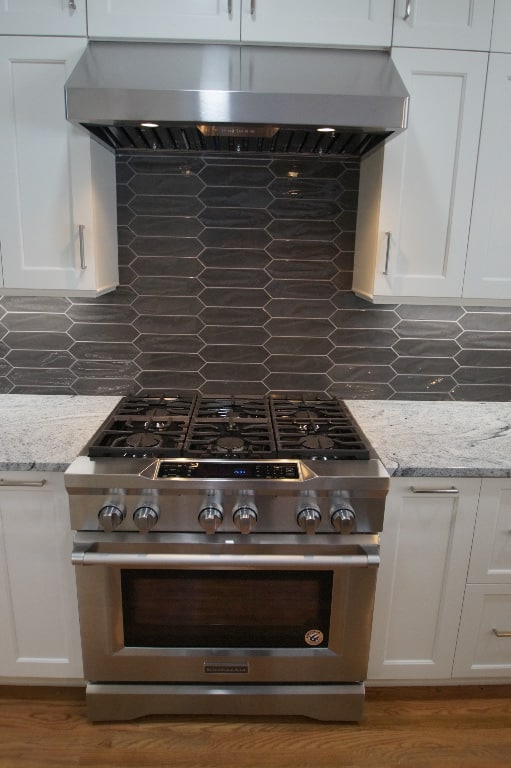 What's the hot spot for microwaves in Charlotte kitchen remodels?
Thinking about an over-the-range microwave for your next kitchen remodel? You may want to read this first!
When people design their dream kitchens, they often invest quite a bit of energy in finding the perfect appliances. They search for the refrigerator that offers the type and amount of storage space their family actually uses, the quietest and most efficient dishwasher, and the range that uses the type of fuel they want to cook with in the right configuration for them. Not so long ago, they would cap it off with an over-the-range microwave. Today, if you plan your kitchen remodel with an over-the-range microwave, you could be making a huge mistake.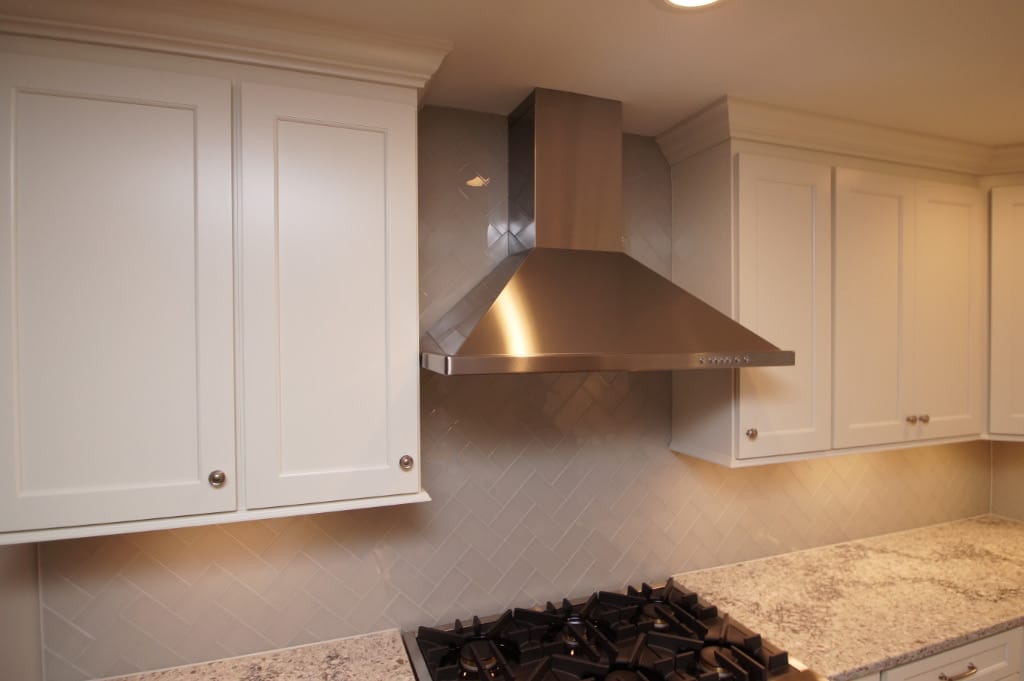 Why? First, there's ventilation. While almost all modern over-the-range microwaves feature a built-in fan, these petite versions can't compare with the reach and power of a dedicated range hood. Since these microwaves generally only extend out about 16", they don't cover the entire range surface underneath them. In fact, what they don't cover are usually the front burners, which are the ones home chefs reach for most often. That means that cooking smells and grease particles are being absorbed into the air inside of your home instead of being vented outside.
And air circulation is key to indoor air quality. A properly sized range hood should move 10 Cubic Feet of Air per Minute (CFM) for every 1000 BTUs of energy it puts out. That means that a really large range hood can easily need to move 300 to 600+ CFM. That's a level that a small microwave fan will never be able to achieve. Plus, if you are moving that much air out of your kitchen, you also need to bring fresh air in to replace it, which is accomplished with the installation of a make-up air vent. The great news is that there are gorgeous range hoods in any style – ranging from traditional to ultra-contemporary, and from those that make a striking design statement to those that hide inside your counter – that are certain to add the perfect ingredient to your kitchen design.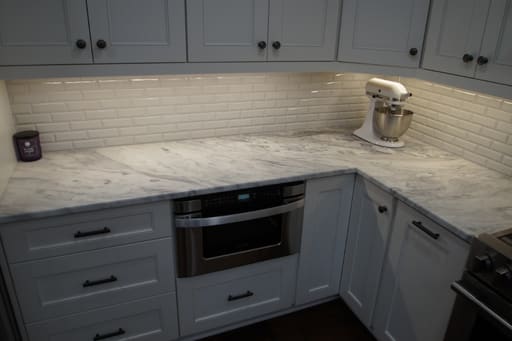 But what to do with that microwave? Fortunately, there are many more practical options than reaching over a potentially hot range surface to access this staple appliance. There are innovative microwave drawers, models that disappear into upper or lower cabinetry, versions that nest into islands and many more. In fact, when you relinquish the notion that you HAVE to put the microwave above the range, it opens up a world of kitchen design possibilities that allow you to place this necessary appliance where you actually need it and within the reach of the family members who will actually use it.
Need more advice, consult with an experienced, professional remodeler to cook up the kitchen of your dreams!