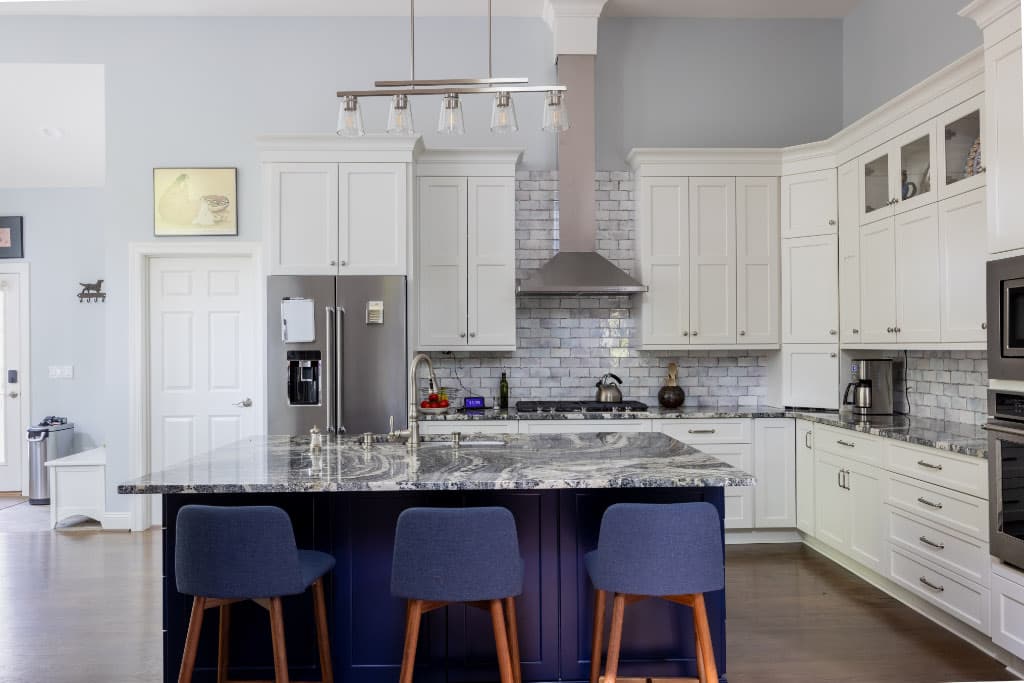 7 Reasons why It might be time to remodel
The holidays are the season when many people begin to consider a Charlotte home remodeling project, and that timing makes perfect sense. A house filled with guests tends to exacerbate existing space issues and shines a spotlight on things that you might have been living with for far too long. Yet how can you tell if your home really needs a renovation or if it's merely suffering from seasonal stress? Here are a few telltale signs:
Everything feels cluttered. If you've decluttered and organized yet you still lack a space for critical or well-loved things, it might be time to consider an addition. Additions aren't strictly about adding living areas. Sometimes they can also find more space within the existing structure of your home to increase storage. Unused attic or basement space, room above a garage, and hidden areas behind the walls can all be tapped for storage by a knowledgeable remodeler.
You squint to see indoors. Lighting has come a long way in a short number of years. LED lights, smart fixtures, recessed ambient and appropriate task lighting are relatively minor upgrades that can make a huge difference in your quality of life – particularly when it comes to kitchens and bathrooms.
Your bathroom is deteriorating. There are many fixtures and finishes with finite lifespans in bathrooms. In spare bathrooms, these issues typically appear when holiday guests are using the space after it has gone unused for some time. Deteriorating grout in wall and floor tiles; leaking faucets, showers or toilets; or water stains on walls or ceilings below can be signs that something is amiss behind the walls.
Poor traffic flow. It is much easier to see where the traffic jams are in your home when it is filled with guests, but this added stress often spotlights areas that are already daily problems. Perhaps the kitchen is congested when multiple cooks are in the space. Maybe the hallway feels too tight or the family room gets crowded when folks are gathered around the TV. If so, a Charlotte home remodeling project can open up boxy areas, re-imagine traffic flow and reconfigure space to suit how your family lives.
Rooms look outdated. If your countertops and fixtures look as if they stepped off the pages of a 90s home magazine and your flooring is looking worn, it's probably time to update your space. Even if the bones of your home are in good shape, a kitchen or bathroom renovation can refresh worn surfaces and make the space feel modern.
Space feels outdated. A step beyond the appearance of surfaces is how your space feels and functions. If your kitchen appliances don't have the features you want and the space is poorly configured for the way your family actually uses it (think boxy, 80s kitchens vs. modern, open spaces), it's time to consider a remodel. Likewise, if bathrooms aren't accessible, your cabinet countertop height is too low, or common areas don't include the space and flexibility you need, consider revamping the space.
Your family has changed. Families today don't look like those of just a few year ago. Children may not leave home immediately after college – or even go away to school. Grandparents may be moving in with adult children instead of snow birding in Florida. Perhaps you are just starting a family, or you need more space for teenagers who are growing up and exploring expanding interests ranging from musical instruments to computers to cars. Regardless of how your family is changing, a re-imagined space can give you the room you need to grow.
These are just a few of the signs that it's time to make a change. Reach out to us to learn how.