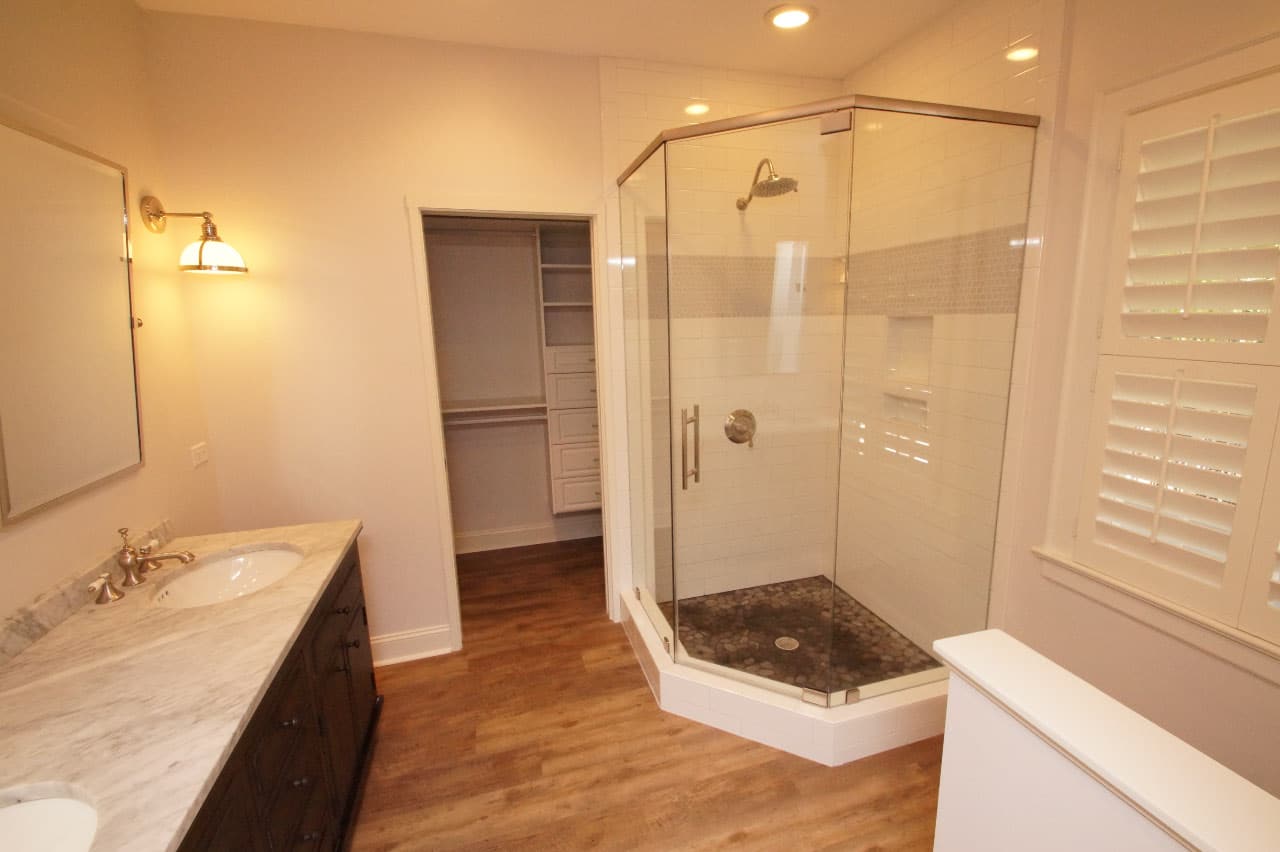 Old home remodel: Here's what to expect
With character, comes unique challenges when it comes to an old home remodel.
There's no question that older homes have boundless charm. Oftentimes, they were designed with unique architectural features, incorporate period touches, and use materials that we simply can't find anymore – such as antique heart pine flooring. Yet the very character that we love often comes with some interesting challenges when it's time to update these older beauties. If you enter a remodeling project with your eyes wide open – and with the assistance of a qualified, professional remodeler – these obstacles are easily overcome. Still, it's helpful to be aware of what can happen on the front end so you can minimize surprises, and their impact on your budget. Here are a few things to expect when you're remodeling an older home:
Prepare to amp it up.
Most older homes (even those built as late as the 1980s) were never designed to accommodate the kind of power usage we commonly see today. All the new appliances and technology that we crave is often much more than older wiring can take. Many older homes were built with electrical panels that were designed for 100 amps. In typical new construction, these breaker panels are designed to handle at least 200 or even 400 amps at a minimum. It's relatively simple for a licensed electrician to come in and upgrade your panel; you just have to be aware that it needs to be done and will add to the project's cost.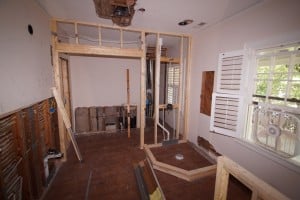 Expect outages.
If you are planning to live in your home while it is being remodeled, expect that your utilities may have to be shut off more than they would when remodeling a newer home. (See the note above on electricity, for example.) If you are removing outdated gas water heaters or rerouting old piping, your contractor will have to have those lines pressure-tested and inspected to ensure they can handle the new requirements, and you'll have to replace existing lines if they can't. These type of issues may cause delays in getting your system back in operation. Likewise, old water pipes may present issues when they are stressed with new loads. If HVAC systems are being updated, ductwork might also require more work to be brought up to current standards.
Become a detective.
Understanding what's been done in the past is the key to having a project run smoothly in the present. If you suspect your home has been improved at some point (such as adding a powder room) pull old permits and look at information on previous tax records. Oftentimes, work in older homes was completed without permits (and hence, without inspections being conducted to ensure that work was done properly and to code). The knowledge of how previous work was completed prepares your licensed, qualified remodeler for what they should look for – and budget for – behind the walls. (For example, we've discovered gas lines that were run and not labeled as gas lines, exposed electrical lines that posed potential fire hazards, water pipes routed through main structural support beams and much more that, if left unaddressed, would have endangered the long-term livability of the home.)
Get up to code.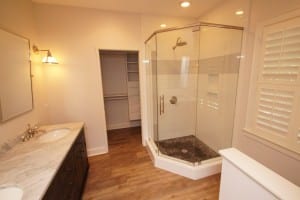 Oftentimes, updating one thing requires bringing a whole host of other issues up to code. For example, N.C. Mecklenburg County Building Code mandates that if they touch the electrical wiring anywhere in your home – say, the garage – your contractor is required to ensure that there are properly installed smoke detectors in every bedroom and any adjoining halls. Hardwiring these devices into an older home is an unexpected expense many homeowners might want to avoid, but doing what code requires in some cases is a necessary investment in your family's safety. (You may also use battery-operated smoke detectors).
Frame the issues.
Many older homes used 4" x 6" support posts instead of what we use today and installed utility lines in ways other than how we are now required to run them to meet Building Code. It's all too common to discover that these beams have been drilled into and through to create channels for wiring and ductwork. If not properly addressed, this inadequate support can cause major structural issues down the road.
Address water damage.
Over the years, leaky roofs, exterior water run off, lack of flashing, and improper window and door framing and caulking can create serious water issues that may be hidden behind the walls. One home in Cotswold that we were called to handle had had a leaky roof for an untold number of years. Over time, that seemingly minor drip had literally rotted out the walls from within, leaving a thin brick veneer on the exterior and plaster on the interior as the only things holding up the walls; you could literally put your foot right through the walls. While most water issues aren't that severe, it is common to find rotting windowsills or doorjambs and bandsills that need to be repaired and/or replaced.
Surprise. Surprise.
As you can see, one thing that you can be certain of when working on older homes is finding surprises. Sometimes these surprises are wonderful – such as uncovering unique architectural features that are hidden behind drywall or "finding" valuable square footage that was covered up by old framing techniques. Sometimes, these surprises are not so great – such as the ones we discussed above or another home we worked in that had an old hand-dug well underneath the original home that had to be properly filled in before work could begin. That's why we tell clients that it is vital to build a contingency fund of 5 to 10% into your project to handle any unexpected issues that arise without putting undue stress on your budget.
Regardless of what you discover in your remodeling project, the end result of an updated, safe home that beautifully reflects your family's lifestyle is an investment in your happiness and peace of mind that is well worth making.