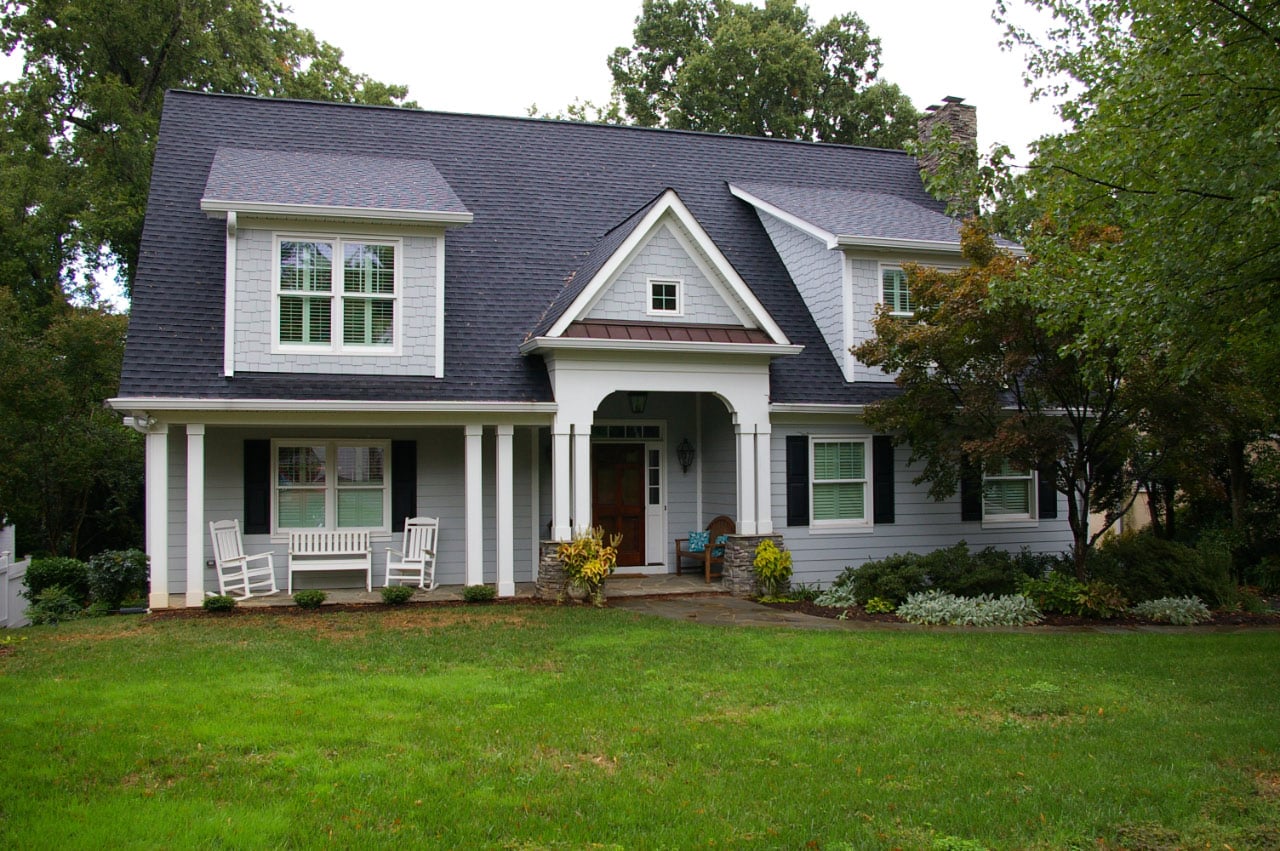 Custom home additions: Charlotte projects going vertical
For many Charlotte residents, there's no place to go but up with custom home additions!
You've probably heard the old adage that there's no place to go but up. Many Charlotte area homeowners are taking that phrase to heart and considering remodeling projects that quite literally build upon their existing home with a second or even third-story addition.
The reasons for the vertical trend are varied. Particularly on the south side of town, buildable raw land is scarce – and expensive. As land prices escalate, it means that folks who want to build a new custom home have to build larger and more costly residences on the available lots to make the math of building new make financial sense. For many folks, that cost benefit equation is simply taking building new out of their futures.
While some families solve that problem of costly land by moving farther out of the city, others want to remain close to jobs, family and friends that are still in Charlotte. These families often opt to buy older homes with charm and character – in prime locations – and adapt them to their needs. Unfortunately on tight city lots, existing setbacks sometimes make it virtually impossible to build additional square footage onto the sides of these homes. In these cases, the homeowners' best option is to go vertical.
There are many cost-effective ways to build up with a vertical addition. Among our favorites are finishing attic space or converting untapped room above a garage. In these cases, the walls, floor, roof, utilities and basic HVAC systems are already in place, which makes these additions economical options. These type of attic additions and garage additions also minimize potential conflicts with city building codes and HOA requirements, since you are essentially remodeling a space that is already part of your home's footprint.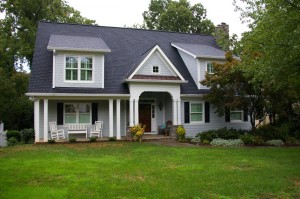 When those options don't exist – or when you need even more space, a licensed professional contractor can take more dramatic steps to remove portions (or all) of the existing roof and add another story to your home. Of course, before you undertake a project of this magnitude, your contractor should check to make certain that all setback, height, square footage and other requirements are being addressed in their plans.
Homeowners should also be aware that while they often can remain in their homes during most remodeling projects, a project that entails removing the better part of a roof is best done when they are not living in the home. Exposure to the elements along the sheer amount of work that has to be accomplished – and the logistics that entails – would make living in the home too challenging and chaotic for most residents and contractors.
It does bear saying that in some cases when an extensive whole-house remodel is needed, it may make sense to demolish the outdated home and build a completely new house on the existing footprint. We recently had one customer who looked at what would be involved in a whole-house remodel and opted to instead have us demolish the existing home and rebuild a new home on the existing lot.
Regardless of which direction you decide to go, things will be looking up for your family when you decide to remodel or build new in 2017.