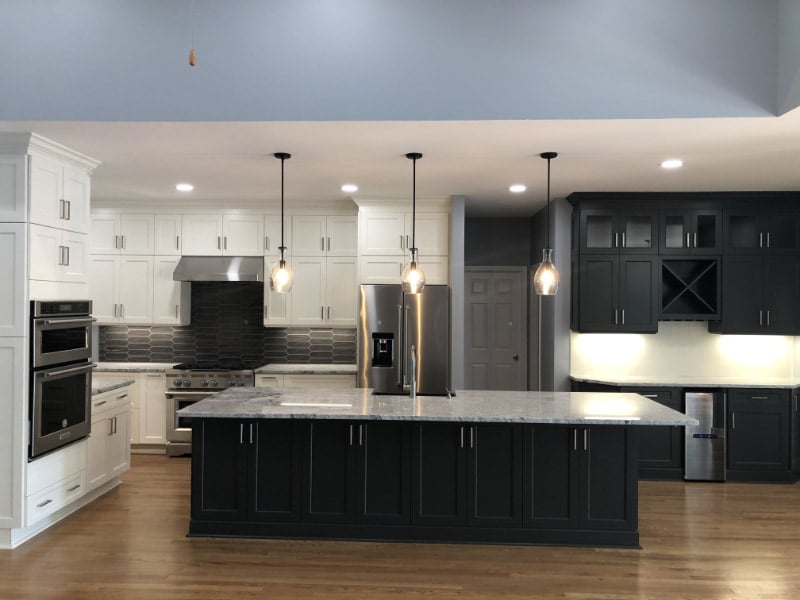 Serving up Charlotte kitchen remodels
What's new when it comes to Charlotte kitchen remodeling projects?
What's new when it comes to Charlotte kitchen remodeling projects? Some of the groundbreaking – and stereotype breaking – trends that we are seeing right here in the Queen City are similar to those reported nationally, and that's great news for Charlotte homeowners seeking to increase style as they decrease ornamentation.
On both coasts, minimalistic kitchens are all the rage. How that big city motif popular in loft living translates into suburban Charlotte kitchens takes many shapes, however. Some homeowners are opting for more open shelving, which allows you to ditch heavy traditional cabinets without sacrificing storage space. Best of all, a few open shelves work well in just about any style of kitchen, meaning that you can update your look whether it's Modern Farmhouse, Coastal or contemporary without having to completely jettison all of your existing cabinets to work in a few updates.
Another way we see the minimal trend here in Charlotte is the use of white on white kitchens with pops of bright color or even wood tones. These warm hues tend to add a touch of Southern charm – brightening the space and keeping it from looking overly industrial.
For many Charlotte homeowners, transitional cabinetry is the optimal choice for bridging traditional homes and interiors with more modern touches. While flat panel doors may be the rage up north, a mix of recessed and Shaker styles are still popular with southern homeowners seeking to embrace a more streamlined trend without going full on modern.
Charlotteans love our jewelry – and that's definitely the case when it comes to adding a little brass or mixing metals to find the ideal cabinet and appliance pulls and handles. With some manufacturers now adding mixed metal knobs on refrigerators and ovens, it's easy to add a little glam to your kitchen renovation.
Finally, as folks are entertaining more, homeowners are seeking convenient and updated ways to do so. In place of old-fashioned butler's pantries, serving stations are now en vogue. Generally, these sections of upper and lower cabinets topped with granite or quartz are set a little apart from the kitchen in an area convenient for entertaining. These serving areas have everything you need to keep guests refreshed – with small beverage refrigerators or wine chillers, a bar area to store drinkware and a work surface for mixing up drinks or preparing snacks. These areas also have become awesome places to tuck away technology like charging stations, tech connections, speakers and more where they are hidden from sight yet still easily accessible when needed.
After all, if your ingredients are mixed appropriately, your kitchen (and surrounding areas) should function just as beautifully as they look.