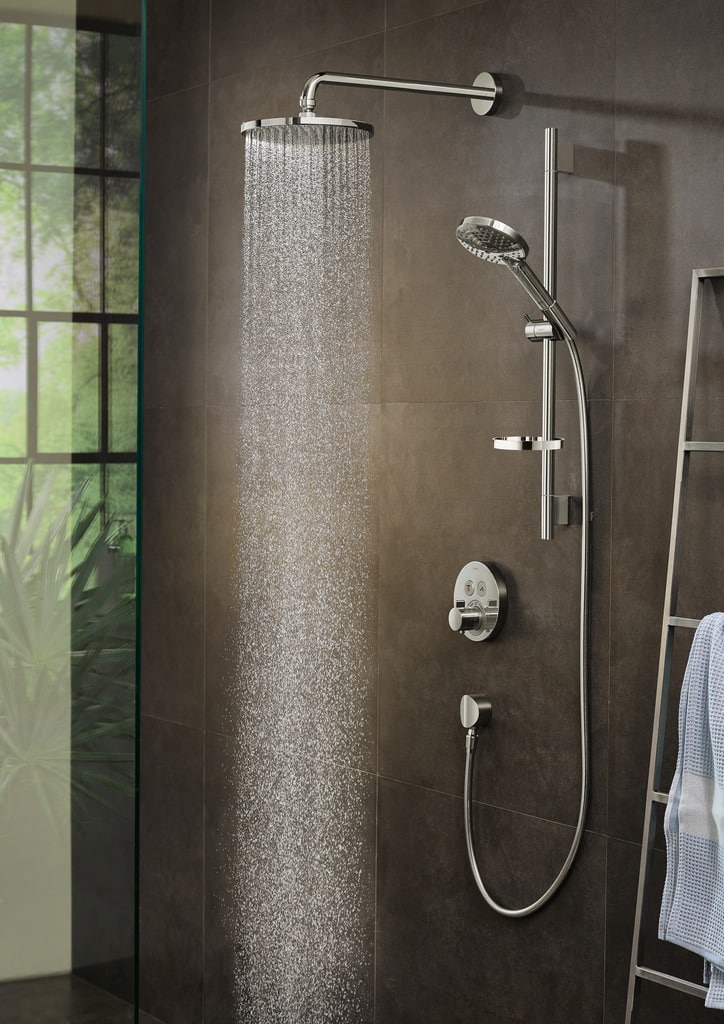 Bring the beach inside with a bathroom remodeling project
Bring the relaxation into your home with our favorite bathroom remodeling project features!
There's nothing like the feeling of getting away to the beach in summer (or honestly at any time of the year!). But since you can't always get away, there are ways you can bring the more relaxed pace of summer living into your home – and specifically, your master bathroom – all year long. If you are contemplating a Charlotte bathroom remodeling project, here are a few of our favorite new products. 
A gentle beach rain – PowderRain from Hansgrohe.
Hansgrohe is known for creating a luxurious bathing experience, and its newest spray mode, PowderRain, doesn't disappoint. The designers wanted to mimic the feel of warm and misty rain droplets – think of that perfect summer beach rain and you're almost there. PowderRain uses thousands of micro-fine droplets that essentially wrap your skin in a cocoon of water. Since the shower is literally whisper quiet, it allows you to lose yourself in your showering experience.
Floating in the ocean – Flotation Tub with ZERO DIMENSION® from Toto.
You know that feeling of floating in the waves and being totally weightless? You can now capture that in your own home with what is billed as the first zero gravity bathtub. Designed to simulate total weightlessness, the tub has an ergonomic design, massaging water jets, an adjustable headrest with a cascading water shoulder warmer, and mood creating LED lighting. (It also has an MSRP of more than $19,000, but advanced water tech does come at a price.)
Don't you love how your music seems to pulse through your veins when you are soaking up the sun at the beach? With VibrAcoustic technology from Kohler, you can not only hear but actually feel the music through sound waves that move through the water and pulse throughout your core as you soak in the bathtub. Best of all – you can choose one of four original compositions or listen to music on your personal device so the music you love is exactly what you hear.
Walking on weathered wood – Yorkwood Manor from Daltile.
The continual wind, salt air and waves you typically find by the shore take a toll on wood, which is why everything at the beach is so artfully weathered and grayed. To get that look without the maintenance and in a water-friendly material, opt for a wood-look tile. Yorkwood Manor from Daltile has a beautifully grayed finish and the intricate detailing of reclaimed wood with deliberate cracked paint and water stain detailing that they say mimics the look of historic homes. Personally, we think it screams New England Coastal.
No matter which of these products you choose – or others like them – experiment and bring your favorite places home as you tackle your next bathroom remodeling project. Need help bringing it to fruition? Call us and let's talk about it!