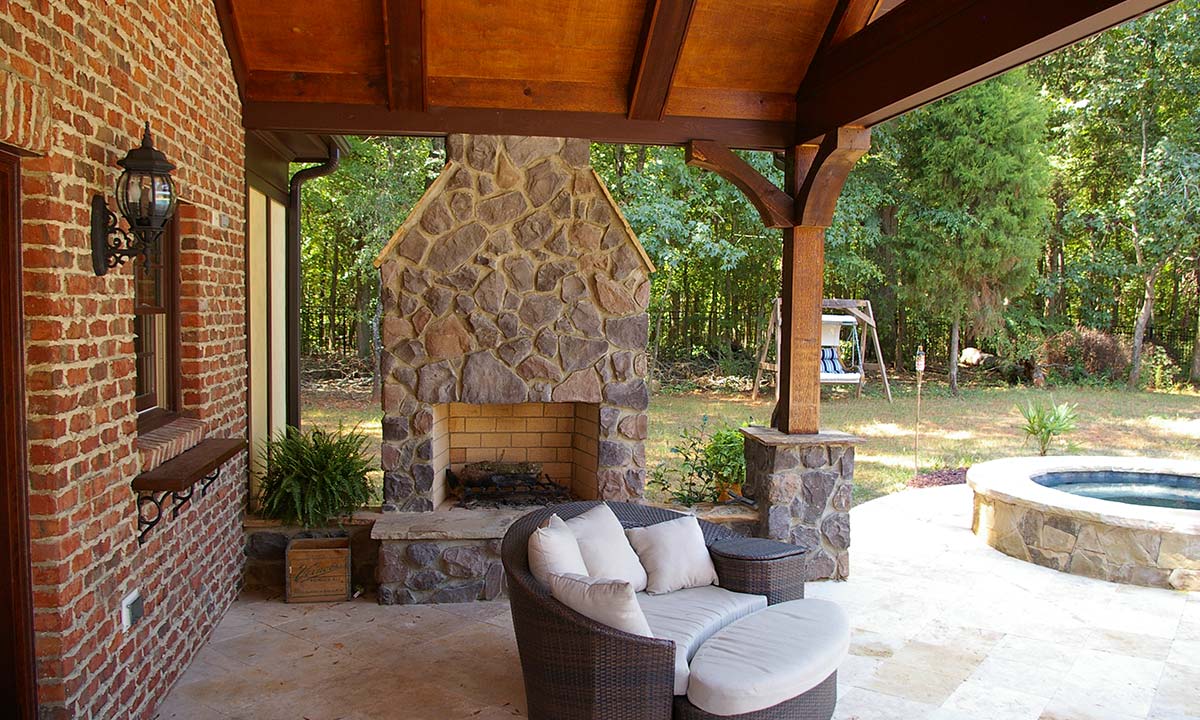 Is it time to remodel your outdoor living space?
Here are a few things to consider if it's time for an outdoor living space renovation
Outdoor living spaces have come a long way in a relatively short time, and nowhere is that more true than in Charlotte homes, where our climate allows us to enjoy our exterior spaces for much of the year. While just a decade or so ago, outdoor living meant little more that putting some chairs on the back deck, today's outdoor living spaces can be elaborate affairs that encompass literally everything you need for outdoor entertaining and relaxing. But if you are living with an outdoor living area that has some age on it, it might be time for an upgrade. Here are a few things to consider if it's time for an outdoor living area renovation:
Maintenance-free decks.
Composite decking materials have come a long way in recent years, so if you haven't looked lately, you might be surprised. Manufacturers are mimicking the look and the feel of wood (even some of the more exotic species) much more closely, while new on-trend colors and textures can make your space feel more modern – all while preventing you from having to waste precious summertime hours worrying about maintenance.
Cover up with shade.
While we all love seeing the sun in the Carolinas, there are times you want to get out of its direct path. There are several ways to add shade – from enclosing an outdoor living area totally by turning it into a sunroom or screened porch, to simply getting it under roof, adding a trellis to provide seasonal shade, or opting for a sun shade. The latter is one of our favorites – fabric shades originally designed for commercial applications that are increasingly becoming popular in residential settings for their versatility and affordability. (They work in a variety of settings and are less expensive than adding a permanent roof in some applications.)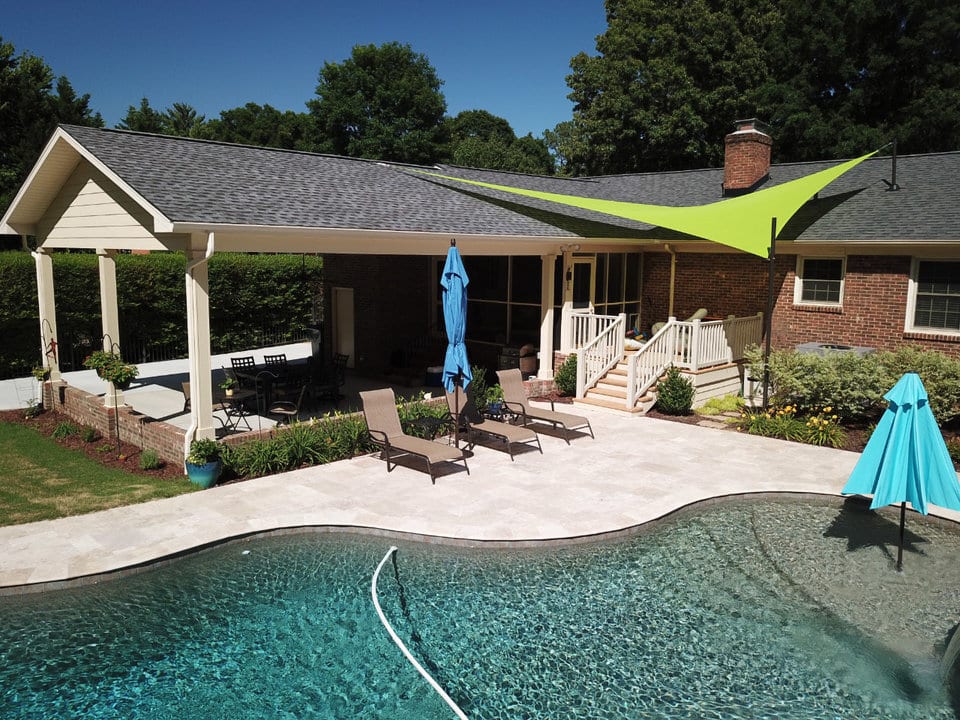 Go modern design.
With mid-century modern design all the rage in many homes, it's not surprising that many folks are seeking a cleaner, contemporary look in their outdoor living spaces. To get the look, opt for modular or smooth pavers in monochromatic shades.
Blending indoor and outdoor spaces.
Bringing the outdoors in and the indoors out has long been a design trend, but homeowners are taking that to the next level with screens and windows that collapse completely out of the way to marry the spaces. Add stain-proof and weather-proof fabrics and materials that are blurring the lines between indoor and outdoor furniture, and you have a space that can truly transition as your needs require.
Is it time to upgrade your outdoor living areas? Whether you want to add a sunroom or screened porch, create a shaded entertaining area, add a pool house, or whatever else your dreams require, call us to help bring your outdoor space to life.