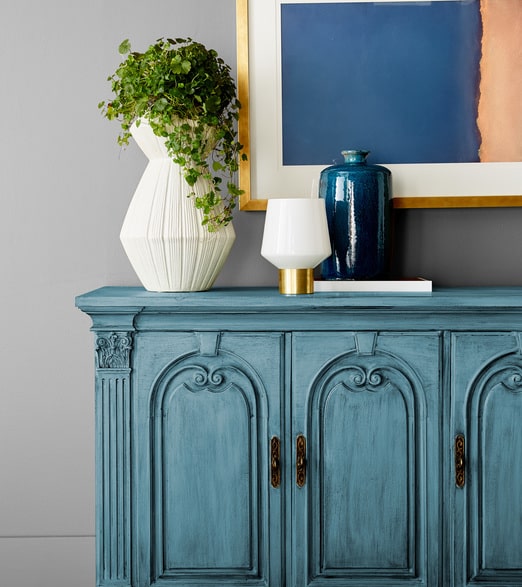 Falling for flat paint
What happened in recent months that made homeowners re-think their thoughts on interior flat paint?
There was a time when homeowners undertaking a Charlotte home remodel, new home addition or even building a new custom home veered away from using flat paint in their interiors because it was difficult to care for. Actually, that time was about a month ago, and it's still very much the case with many manufacturer's product lines.
Fortunately, several manufacturers recently have introduced new paint lines that take some of the worries out of using flat paint. And that's a very good thing. You see, designers gravitate toward flat finishes for how stunning they make interiors appear. The rich flat texture makes colors appear deeper and truer than other finishes whose sheen reflects more light. Flat finishes also hide imperfections in walls far better than finishes with sheen. The higher the level of sheen, the more it tends to highlight every dent, ding, uneven line and nail pop. When we first painted the living room in our custom home years ago, we used an eggshell finish, which revealed every tiny imperfection in the walls – and you can imagine how particular we were about the walls in our home!
The downside of flat paints is that they generally are less forgiving of marks and stains – which impacts homeowners with children and pets – because their perfect surfaces haven't been as easily cleaned as their glossier counterparts. When we did that first eggshell experiment years ago, you couldn't touch up a spot, which meant that you had to repaint the entire wall to effectively cover even a small mark. Now, several brands have ventured into the flat paint market with surfaces that are more durable (even if they haven't reached that scrubbable benchmark just yet.)
Probably the most universally known name to venture into flat is Benjamin Moore, which released its Aura Interior Flat line of paints in May. This is Benjamin Moore's premium line of paints, so it commands the highest price tag, but its durability and coverage are well worth it. We use Aura because of its wonderful coverage, minimal odor, quick drying time and general ease to work with. Plus, I love the soft finish it gives walls. All these positives justify the higher price point in my mind, particularly if you are painting a smaller area.
A close relative of flat paint is chalk paint, which offers – depending on the brand – a more distressed and even gritty finish. It's great for that shabby chic look or even an industrial chic appearance when done well. Stepping into this arena is KILZ, which may sound familiar to you if you've ever used their primer/sealer. They recently introduced the Magnolia Home line by TV personality and designer Joanne Gaines, which offers a line of chalk paint in 44 colors. Behr also offers a line of Chalk Paint that, like Magnolia Home, pairs with a decorative wax finish that seals, protects and tints the finish.
No matter which look you like, there's a finish that gives you more options in more durable surfaces than ever before.