Your satisfaction is our main concern
Home remodeling, which always involves an existing structure, can present challenges and levels of complexity that are not concerns in new home construction.
How can we meld the new with the existing?

What is the construction of the structure behind the walls?

Can materials be matched?
---
BEFORE
---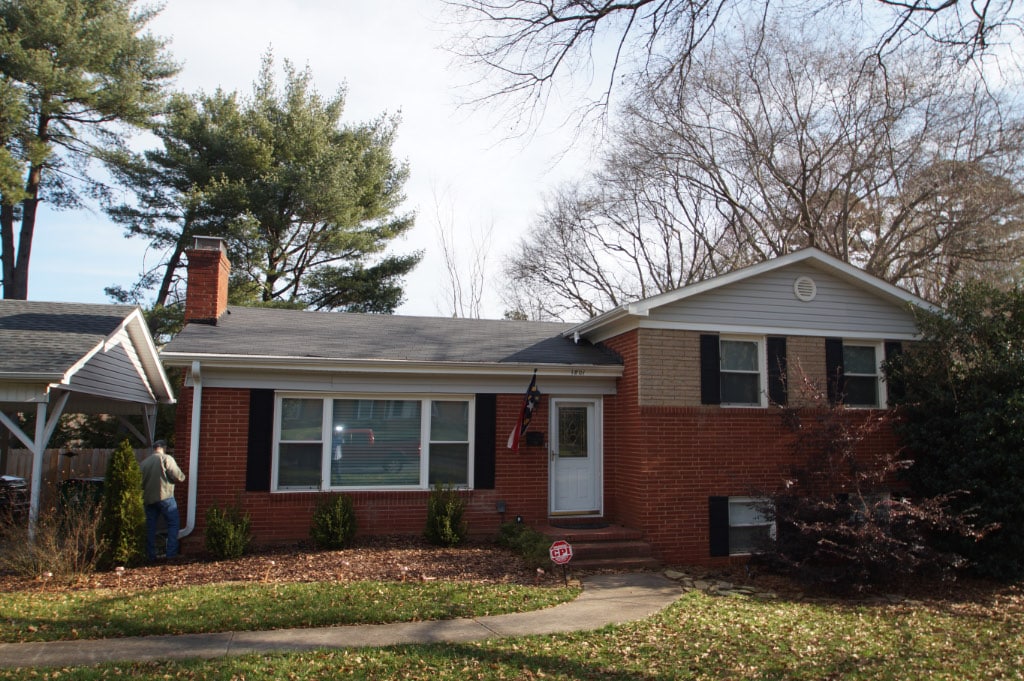 ---
AFTER
---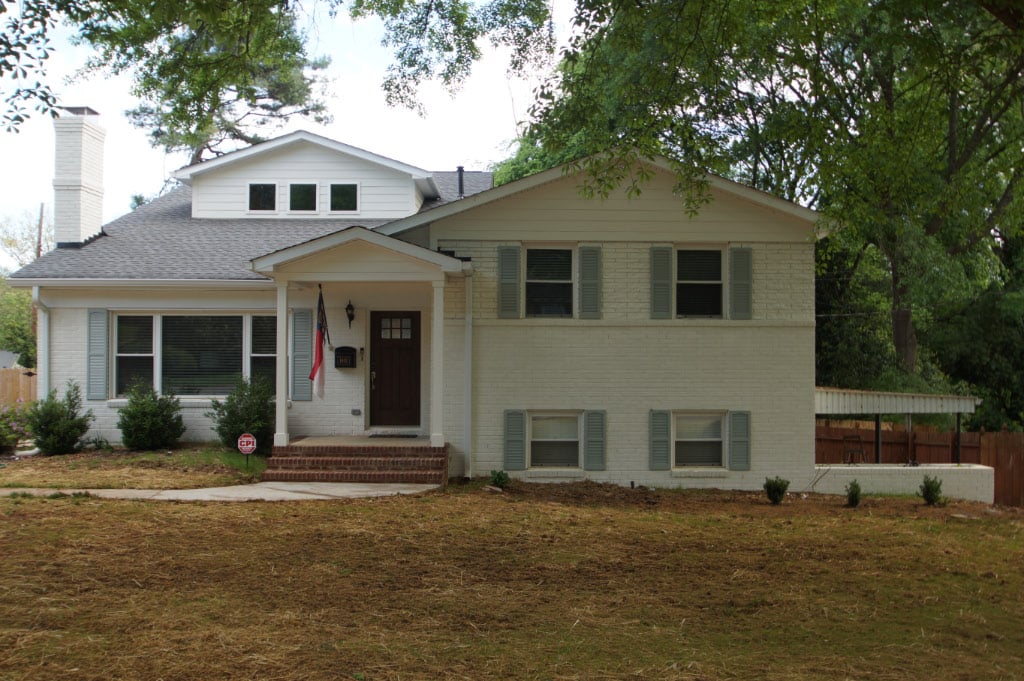 Why move? Make your house a home!
If you love your home's location in a premier Charlotte-area neighborhood, but it requires updates to serve your family's needs, don't assume you need to move, consider whole house remodeling.
These extensive home remodeling projects are designed specifically for your family's wants and needs, but typically entail items like opening up boxy floor plans; improving the appearance and functionality of dated kitchens and bathrooms; removing barriers to accessibility in hallways, bathrooms and bedrooms; changing floor plans to make kitchens larger, add needed storage, or to "find" space for necessities such as laundry rooms, pantries, home offices and more.
In the process, we update dated systems – think lighting, plumbing, HVAC, or cosmetic items like refinishing floors and repainting walls – as well as those that need to be changed to meet current code. (Read our Success Stories like the one at this link to learn more.)
Whole house remodeling is typically less expensive than all of the myriad costs associated with moving, and ends up being far less disruptive to family life than moving across town. The end result is a beautiful home that meets your family's needs in the location you already love.
Struggling with a boxy, closed floor plan?
A relatively simple interior renovation can make a major difference in how your home feels. Opening up interior walls, moving doorways to alleviate congestion or reworking unfinished areas can make your current house live like a brand new home — without the hassle and expense of moving!
Our professional team has decades of remodeling experience and thoroughly understands what is required to bring your vision to life. So whether it's time to convert that spare bedroom into a functional home office or to reclaim under-used basement or attic space, we can transform your home.
Gain square footage by looking up
If your Charlotte home was built in the 1990s, you probably have a soaring two-story living room. While these spaces feel open, they actually are robbing your family of two precious resources – space and money. The expense comes from excessive energy bills spent to heat and cool these inefficiently designed rooms, while the lost space comes from what you could be doing with that missing second-floor square footage. Fortunately, an experienced professional remodeler can "floor over" these spaces to create a flex or multi-purpose room that can be used for a variety of functions: an extra bedroom suite, home office, media room, game room, hobby room or whatever your family's needs require. These are complex projects that require proper engineering, and may require HVAC and electrical restructuring and exterior or window adjustments to bring the new space up to code. We typically insulate the new floor system to create a solid sound barrier between floors. Because of that complexity, work with a design-build professional experienced in these types of projects and in tying the design in to your existing floor plan. The end result will be far less costly than building an addition from scratch and will give you the space and functionality to help you remain in your existing home.
Efficiently use your space
Soaring two-story foyers were all the rage just a few years ago. Today, however, many homeowners look at these areas and see wasted square footage and lost dollars as they heat and cool air that rises to the ceiling. The good news is that an experienced, professional remodeler can reclaim that space to create something new — a private reading nook, homework area for the kids, or whatever your needs require. Since these spaces typically have beautiful windows in place, the exterior generally can remain intact, while structural bracing is done on the home's interior. An experienced design-build professional can help you envision how to reroute staircases or tie the new space into adjacent hallways to make everything come together seamlessly.
What difference would an extra room make for your family?
Finishing a bonus room or reclaiming unused attic space can create additional square footage without dramatically expanding your home's footprint. Completing a bonus room:
Yields an immediate increase in your home's value.

Boosts your family's enjoyment of your current home.

Brings a tangible future return on your investment.
Yet while bonus room and attic additions appear to be simple projects on the surface, who you hire for your project will make all the difference. That's because these spaces often present challenges and complexities that are not a concern in new home construction. Trust an experienced design-build professional to creatively address your needs — with beautiful results!
Gary Palmer
2020-02-01T08:23:26-05:00
This family wanted a sheltered and comfortable space in which [...]