Dacor's WineStation brings the art of wine home
The WineStation allows you to enjoy your favorite glass of wine–just as you do in your favorite restaurant!
Wouldn't you love to savor your favorite beverages whenever you want – just as you do in your favorite restaurant – but from the comfort of your home? Now you can, thanks to Dacor's WineStation®. The WineStation is the first restaurant-quality wine preservation and dispensing system designed for residential use.
What makes the WineStation different than simply having your favorite bottles on hand or in your refrigerator? Just as in fine restaurants, the WineStation combines an ideal temperature-controlled wine storage system with a preservation system – meaning that your last sip from your favorite bottle is just as perfect as your first.
The WineStation experience starts with flexibility. Its four-bottle dispensing system holds regular to magnum-sized bottles simultaneously, giving you unsurpassed versatility. The freshness of those four bottles are then maintained for up to 60 days after opening without loss of flavor or natural aroma thanks to an argon gas preservation system that prevents oxidation. That means that you can enjoy a sip, a half glass or a full glass whenever you want at the touch of a button – without worrying about "spoiling" a bottle. (Plus, the settings are customizable – since a half glass to you might be more or less than a half glass to someone else!) A thermo-electric cooling system maintains each bottle at the ideal temperature.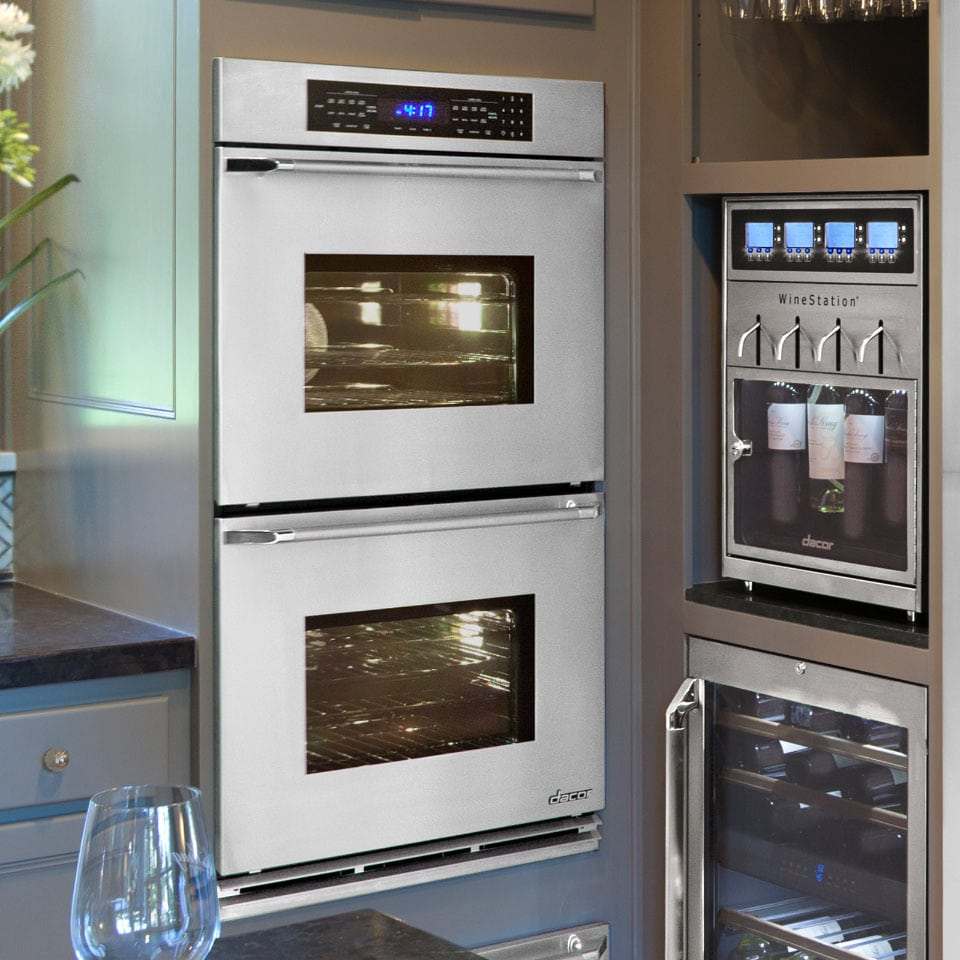 Best of all, the WineStation is convenient! The freestanding unit plugs into a standard outlet with no plumbing required, while the WineStation is a beautiful addition to your kitchen cabinetry. A programmable display allows you to indicate the wine type, year and varietal of each bottle in your collection.
Cleanup is simple too. The patented CleanPour™ dispensing heads pour the wine directly from the bottle and never through the machine. To clean, simply rinse the CleanPour Heads and Pick Up Tubes under warm water – no chemical cleaning is required – and they are also dishwasher safe if you don't feel like rinsing by hand.
And of course, the units have a parental control locking door, which prevents children and guests from pouring wine or removing bottles when the WineStation is unattended.
Of course, this convenience comes at a price. Suggested retail for the WineStation dispenser unit is $5,649 (not including accessories). But isn't relaxing with the perfect glass of wine after a long day just priceless?