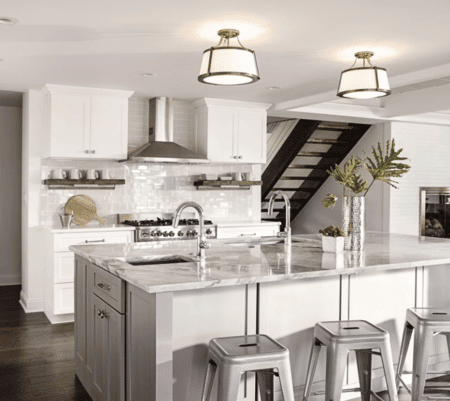 Home remodeling for the holidays
Fret-not, there are some home remodeling projects you can still tackle in time for the holidays!
It's almost inevitable. When you think about family and friends gathering in your home for the holidays, your attention turns to the projects you wish you could get done before they arrive. The good news is there are some projects you can tackle now that will make your home guest ready – but there are others that should wait until Santa is done with his run and on a well-earned vacation.
Before you begin any remodeling project, however, you need to assess your family's level of holiday tolerance. Remodeling projects can be taxing at any time, but the added pressures of holiday entertaining, shopping, and errands can make this a bad time to begin any project if you aren't prepared for it. Conversely, it also can be the best time, when college-age kids are back home to lend extra muscle and you tend to have more time at home. Just keep in mind that remodeling creates a mess – so if you tend to decorate every inch of your home for the holidays on the day after Thanksgiving, this also might not be the best time to create some necessary dust. If you determine that a pre-holiday project still sounds nice, read on to discover a few.
1. Color your world.
A fresh coat of interior paint is perhaps the easiest, least costly and quickest home renovation project you can tackle before the holidays. It also updates your home's style and makes it feel and look new. This is easily doable in a day or two, depending on how large your space is and how much prep work needs to be done, such as moving furniture and taping borders. (Be aware that falling temperatures and fickle weather can impact exterior painting projects, so time those carefully if you plan to paint in winter.)
2. Let there be light!
The holidays are all about lights, but this project involves wattage of the more permanent kind. Switching out light fixtures to update your aesthetics and to add functional lighting to your space is also a quick project. Of course, complex electrical projects are best tackled by an electrician. So if you need to run a new electrical line or create a new junction box for a fixture, call a professional.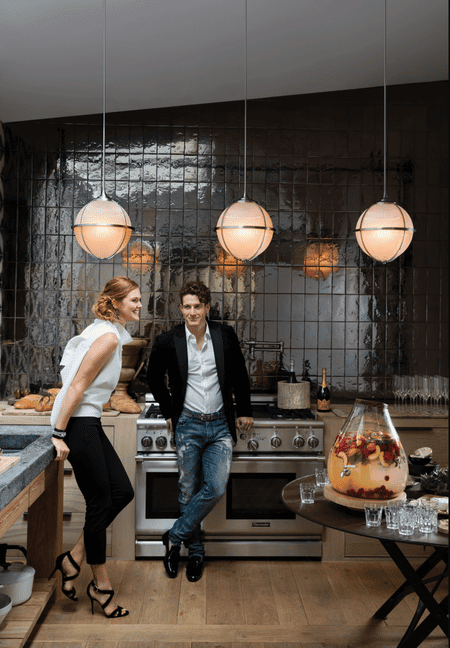 3. Floor your guests.
New carpeting, hardwood or laminate flooring is another quick project that makes a huge difference. Ambitious homeowners can try it themselves, but a qualified professional remodeler can come in and make short work of this major project – often in a day or two depending on the scale.
4. Bathroom renovations.
If you are replacing existing fixtures (and not tearing out or moving walls and plumbing lines), a bathroom renovation is doable on a tight deadline. A qualified professional remodeler can help you determine how long your project will take based on its size, scale and particulars. That includes items over which you have no control, like permitting and inspection lag times and subcontractor schedules. It also varies with the choices you make. For example, a custom vanity will take far longer to arrive than a stock version from a local kitchen and bath store. Likewise with faucets, countertops, tiles, and other fixtures. Rely on the expertise of your remodeler who can help you find pieces that work within both your budget and schedule.
5. Turn up the heat.
New appliances are a major upgrade that generally can be purchased, delivered and installed within a week – if you are not switching out utility types or appliance locations. (For example, upgrading an electric cooktop to gas or moving a dishwasher to another space in the room.) Installing these before the holidays also gives you time to get well acquainted with them before you prepare large family meals.
6. Kitchen renovations.
While a major kitchen remodel can take more than a month, there are some kitchen renovations that can be accomplished much more quickly. Upgrading a kitchen faucet, disposal and lighting fixtures, adding new task lighting or even building a banquette into a breakfast area are all examples of things that can be done in less time – if items are in stock and permitting goes as planned.
7. Light Santa's way.
Improving or adding exterior lighting can make your home safer – both for guests who might need help finding their way in the dark and from a security perspective, since a well-lit home helps deter thieves.
8. Add curb appeal.
A new front door can make guests feel welcome and help improve your home's energy efficiency. Again, if you are looking at a door that is in stock, a pro can install it fairly quickly. This project might take longer if your remodeler discovers water damage in the band sill or frame that needs to be repaired, but it's generally a few days or less unless the damage is severe.
Whether you want your home to create a grand first impression or desire a new range to help your holiday meals speak for themselves, put one of these projects on your home's holiday wish list.