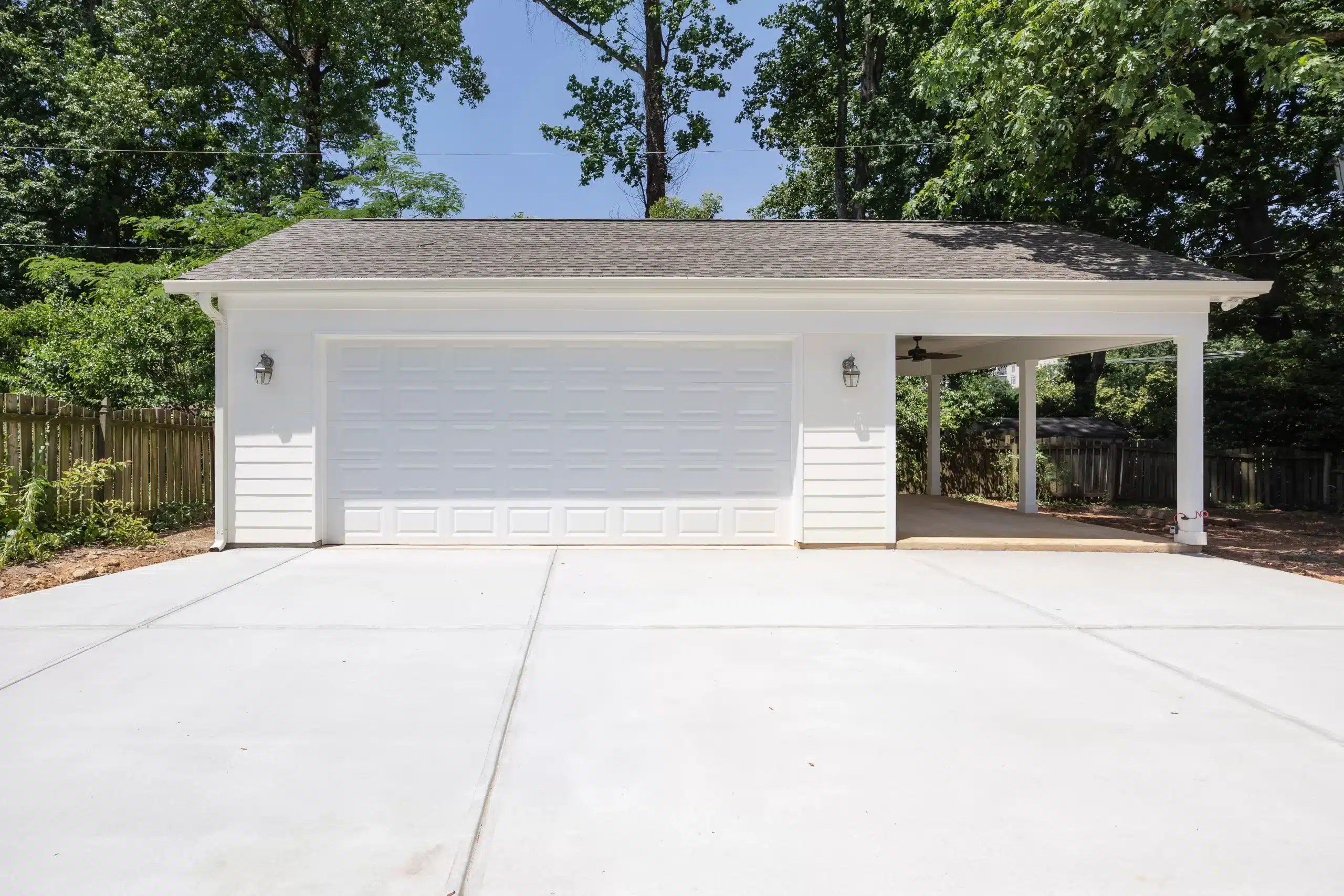 Rev up your living space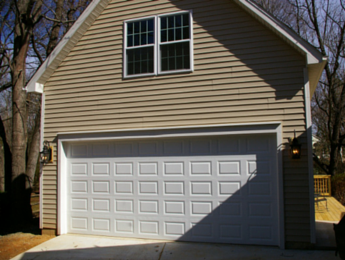 One of the most cost-effective ways to gain living space in your home actually may lie just outside your back door – in a new garage. Many very nice, established Charlotte residences were built at a time when garages simply weren't standard. Previous owners may have added a carport or parking pad over the years, but never thought to add – or thought it would be possible to add – a garage.
If you do plan on a living space above your garage or working in a first-floor garage workshop, make certain that you plan the downstairs well. Splurge for the relatively minor additional expense of an insulated garage door and insulating the exterior downstairs walls. You'll find that the workshop or the upstairs living area will stay cooler in summer and warmer in winter than it would if you had a large volume of unconditioned air below. It also cuts down on the humidity, so you won't see things like leather boots molding in high humidity. That's more vital if the vehicle you're storing is a classic car or motorcycle.
Do be aware however that when it comes to garage additions, you should be particularly leery of plans purchased online. City and county zoning and neighbor restrictions can prove particularly challenging when addressing garages added to existing properties. Maintaining the proper setbacks on erratically shaped or angled lots is one area for caution. In certain neighborhoods, depending on the height of your house, the roofline of your addition cannot be taller than that of the primary residence, making additions challenging. In any case, it's always wise to work with a qualified, professional remodeler who is well acquainted with the unique challenges and opportunities presented by garage additions.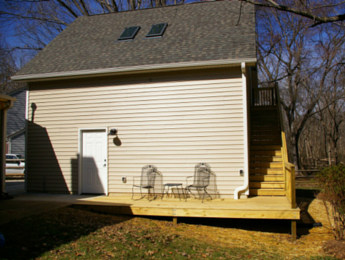 When younger families with a greater need for additional space move in to these homes, many are converting the carports or demolishing them altogether and replacing them with garage additions. In some neighborhoods with long, narrow lots, we have been able to build a two- or even three-car garage behind the home. The garage space is ideal for primary and secondary cars, motorcycles, and boats. Since we're building new, we can custom create a longer garage to accommodate the length requirements of the boat. (This is also a very practical addition in neighborhoods where the Homeowners' Association doesn't permit boat storage in your yard. If your boat is stored in the garage, it's safely tucked away from harm, where you can easily access it, and you avoid having to remove it from your property while incurring boat storage fees.) By the same token, we can build additional storage into the plans for landscape and lawn equipment, sports equipment, tools, children's things, lake toys or pool equipment.
Best of all, since we are building a foundation, walls and roof, it doesn't cost that much more to build higher and add a bonus living space on the second floor. This extra living space is great for use as in home office, a hobby area, a hangout for friends, or as a separate living area for older children or parents who may find themselves living with you. It's also a welcome overflow space. Oftentimes, couples will downsize when their children leave the home only to discover that they've downsized too much when they suddenly have to care for an older parent with health concerns. This "extra" space can be a lifesaver in those instances.