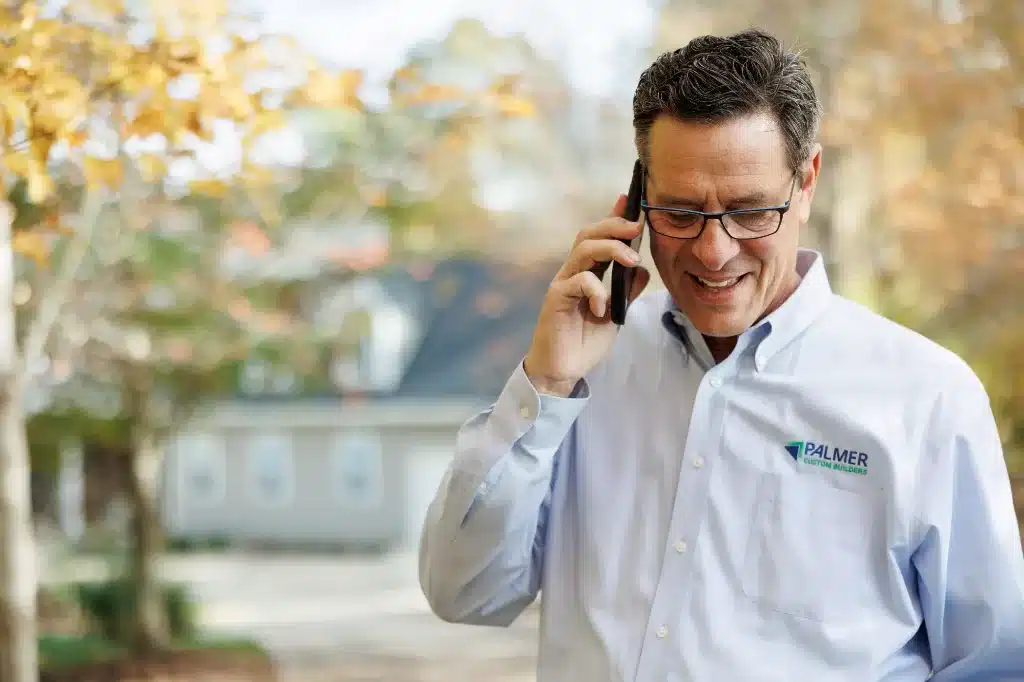 Renovation loans put projects within reach
The ebb and flow of the housing market over the past few years may have led us into uncharted waters, but one result has been a wave of people considering home renovation projects. Some homeowners that we at Palmer Custom Builders work with are in need of a change but have opted against selling, instead choosing to renovate their homes to improve their comfort and safety while protecting their longstanding investment. Others who are in the market for a home are eyeing existing home deals, hoping that updates will boost the value of their bargain while making it a more enjoyable place to live. We've helped many such homeowners renovate poorly functioning kitchens and baths, finish un- or under-utilized space to create beautiful living areas, bring safety issues up to code, and make much-needed repairs. Yet we've also heard of many people in both situations who are mistakenly crestfallen when they hear rumors about other homeowners who are unable to secure renovation loans.
The truth is that whether your project is large or small, renovation loans are still available for qualified buyers and homeowners, but finding the right renovation loan package is more important than ever.
Jack Snypes, a Renovation Specialist for Wells Fargo Home Mortgage in Charlotte, N.C., said there's always a need for basic home improvements because of the aging U.S. housing stock. "And, when it comes to purchasing a home, renovation loans give buyers options when considering houses that aren't perfect," he said. "At an average age of more than 35 years, the nation's housing stock is in need of improvements and repair, so there is demand for mortgage products that address the needs of buyers who are looking at homes that need TLC."
To make it easier for lenders to offer renovation loans, the federal government has several programs they can turn to. (Talk with your lender to see if your home qualifies for these or other renovation loan programs.) The Federal Housing Administration's (FHA) Streamlined 203(k) is one of the more popular renovation loan programs. It permits homebuyers to finance as much as an additional $35,000 into their mortgage to improve or upgrade a home before they move in. Renovation loans are generally used to update or improve a house or condominium needing essential repairs, such as new wiring or plumbing, weatherization, lead-based paint stabilization or abatement, roof replacement, kitchen and bath renovation or space reconfiguring, or interior upfits.
Other renovation programs like the Fannie Mae HomeStyle® Renovation Mortgage offer higher loan limits for more extensive projects. The HomeStyle Renovation Mortgage allows borrowers to finance improvements of up to 50% of the as-completed value of the home with a first mortgage, while offering lower rates than second mortgages, home equity lines, or credit card debt. Another plus is that this loan allows homeowners to finance "luxury" items, such as swimming pools, major additions, sun rooms and outdoor living spaces.
"Renovation loans are great tools for homeowners and important for community revitalization," Snypes said. "Investing in a home contributes to the financial well-being of a community, because the homeowners are preventing older homes from deteriorating and falling out of the housing stock."
When you are working with a qualified contractor such as Palmer Custom Builders, these loans also can help turn a diamond in the rough into the sparkling heart of your family's home life.  Don't know where to start? Let us help you with your renovation loan; we can refer you to several reliable and customer-service oriented renovation loan providers.