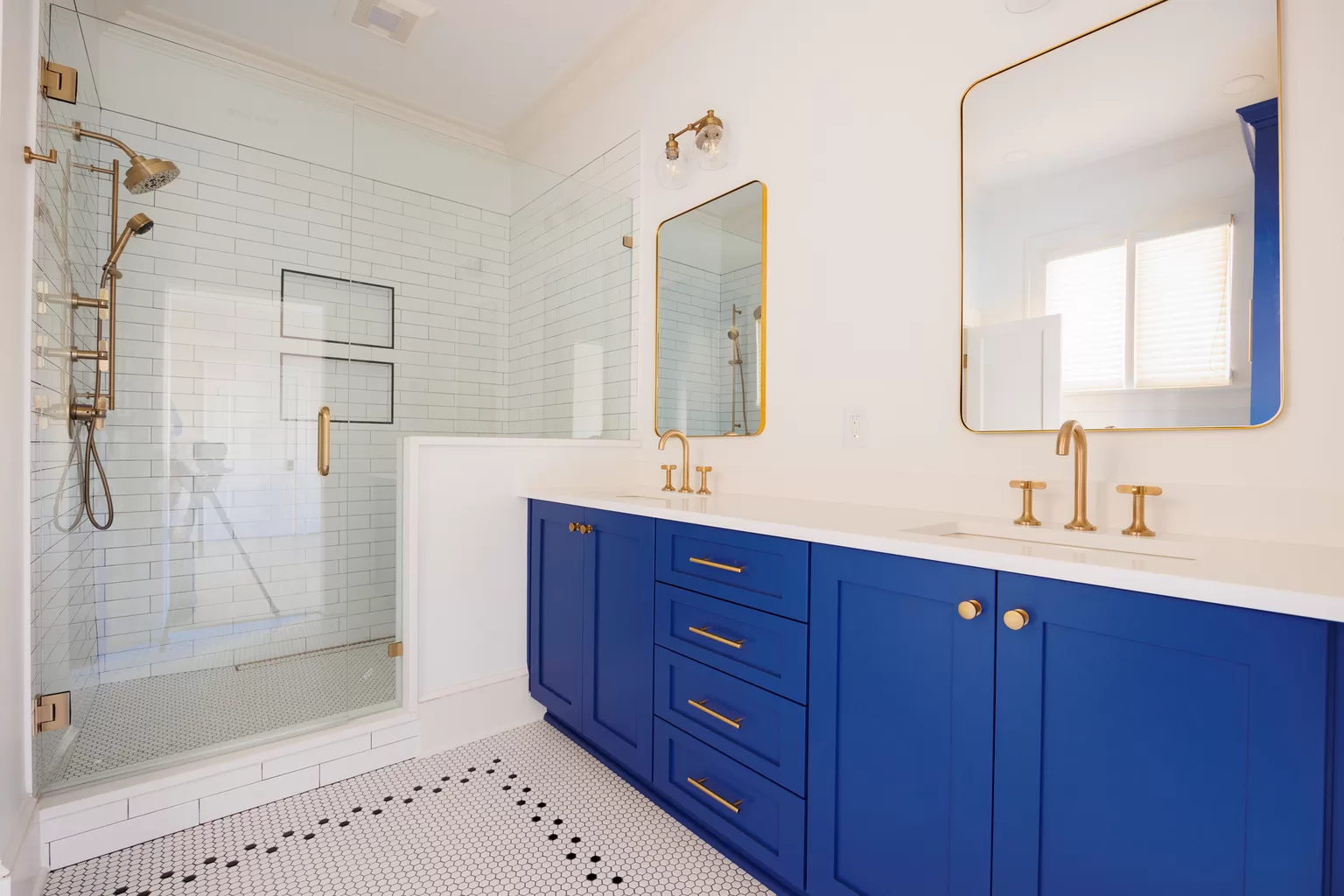 10 small home improvements to be thankful for
Our thoughts frequently turn to all of the blessings for which we are thankful, and we can't help but think of our wonderful clients and how much we appreciate their business. While our customers have told us over the years that they are thankful for things like our hands-on involvement, passion for their projects and creative design ideas, they also appreciate those little touches that make a huge difference in how their home lives. Here are a few small improvements that we know you'll be thankful for everyday.
Eliminate scratch and dents. Believe it or not, those seeming indestructible stainless steel sinks do get scratches and dings.The thicker the sink (they typically range from 18 gauge to 23 gauge), the less likely it is to be damaged. A small difference in quality (about a $250 upgrade) will make a huge difference in durability. (While you're replacing the sink, add a built-in soap dispenser to de-clutter the counter.)
Things are looking up. All too often, contractors will replace the showerhead without raising it when they remodel a bathroom. Since they are removing the tile, drywall, etc. anyway, raising plumbing lines by a few inches is a very minimal expense. The difference in how the shower feels – particularly for tall people who previously have had to bend down to wash their hair – is amazing!
Don't stop short. Tiling all the way to the ceiling in a shower is more hygienic (ever looked at the gunk that accumulates on top of that top row of tile?), eases cleaning, visually enlarges the space and makes it feel more finished.
Right-size it. The new higher commodes are 18″ – the same height as a dining room chair. This 2″ lift (standard height is 16″) makes all the difference for a person of average height, for older people who may have difficulty bending, as well as for those of any age who just need a little extra assistance.
Light up your life. Installing under-cabinet task lighting focuses light directly where you need it when you are preparing meals, thus easing everyday tasks.
Get connected. Never have an outlet just where you need it in the kitchen? Continuous plug mold is a strip of electrical outlets, spaced out every 12 inches, that's tucked underneath the edge of upper cabinets. This puts a concealed electrical connection everywhere you really need and eliminates the need for unsightly outlets in your beautiful tile backsplash.
More power. A stronger and quieter garbage disposal speeds kitchen cleanup and reduces noise issues when family living areas are open to the kitchen. (No one wants to hear the disposal while they are trying to watch a game!) Likewise, more efficient and quieter bathroom exhaust fans are a needed upgrade in most older homes.
No more dropped items. Replace outdated wire pantry shelves – the kind that break under the weight of canned goods or that  items fall through. Solid shelving designed to accommodate the types of items you actually store (dedicated space for tall items, etc.) will allow you to clearly see and easily access what you have on hand.
Warm reception. Switching out a dated double oven to a newer model (or adding one in the first place) provides needed flexibility. Since many older double ovens were too tiny to accommodate large cookie sheets, an upgrade gives you the oven space you need when entertaining while saving your back on a daily basis.  While we're on the subject, switching out an existing electric range for a new gas model isn't as costly as many people assume, and it can make a huge difference to the cook in the family.
Chill out! Oftentimes when renovating a kitchen, homeowners will replace their refrigerator even if the existing one is still functioning. In those cases, we'll run a new electric line out to the garage and install the old one there. This gives them space for beverages and bulky, seasonal or entertaining items for which you never seem to have enough refrigerator space inside.