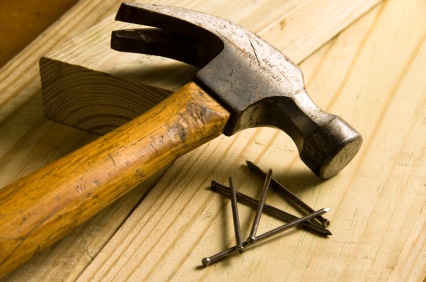 10 reasons to remodel vs. moving
Are you frustrated with the lack of a workable home office? Does your home really need a more functional and modernized kitchen and pantry? A more spacious, updated master bathroom? An accessible master suite on the main level? Instead of selling your house, you may want to consider remodeling or renovating. An extra room addition, bathroom remodel and kitchen remodel, or even tackling a second-story addition may be your most cost-effective and least disruptive option. Here are 10 reasons why people opt to remodel or renovate:
1. Moving expenses
One national real estate website estimates the average cost of moving a typical $200,000 home (Charlotte's 2013 average sales price was just over $222,000, according to the Charlotte Regional Realtors Association), at a staggering $15,000 to $50,000. That includes moving preparation, the actual move, Realtor commissions, upfits and purchases for the new home, and a possible increase of $0 to $10,000 in property taxes.
2. Fees
That figure doesn't include seller-paid closing costs, which typically run 3-5% of the sales price.
3. Hidden issues
While you know what's in your home, you may be inheriting someone's problems if there are issues that don't show up on your new home's inspection report. If the seller is making repairs, make certain they have been properly completed by a licensed, professional contractor – electrical, exterior wood, roofing, boxing, siding and subfloor structural issues often won't become apparent for several months or longer, when the cost to re-repair correctly will come out of your pocket.
4. Moving disrupts families
You'll need to pack up personal belongings and keep the house in "ready-to-show" condition to be prepared for prospective buyers.
5. Moving disrupts networks
In addition to the friends you'll be leaving behind, there are school, church and social changes that impact the entire family.
6. You may have to move twice
If you haven't already located or closed on your new home by the time yours sells, you'll need a temporary place to stay.
7. Double jeopardy
If you move before your existing home sells, you'll need to cover two mortgages for an undetermined period of time.
8. Quicker than you think
Depending on the scope of the project, here are some surprisingly fast (approximate) construction times for common projects done by a licensed, professional contractor: the average room addition takes five weeks, a complete kitchen remodel 6-8 weeks, and a complete bathroom remodel 4-6 weeks.
9. Timing is everything
While the housing market is improving, values are not yet back to 2006 levels – which means holding onto your home until the market rebounds may make financial sense.
10. Solid investment
If planned and executed properly, you may recoup a large portion of your renovation expenses, particularly if you plan to stay in your home for a few years. Remodeling Magazine's 2013 Cost Vs. Value report puts recoup rates at 85.4% for attic bedrooms (mid-range project), 80.7% for basement remodels (mid-range project), 74.3% for a mid-range major kitchen renovation or 60.3% for an upscale version that includes features like granite countertops, 69.8% for a mid-range bathroom remodel or 60.5% for an more upscale bath renovation, and an impressive 92.2% for steel entry door replacement (mid-range project).
When considering those returns as well as all the issues involved in deciding whether to renovate, it's vital to weigh what award-winning home improvement writer and author Kathy Price-Robinson wrote on her remodeling blog: "If you plan on living in your house for more than five years, you must factor in the quality of life increases as well as the payback on your investment. After all, is it a home where you live and shelter your family, or is it just an investment like a mutual fund?"