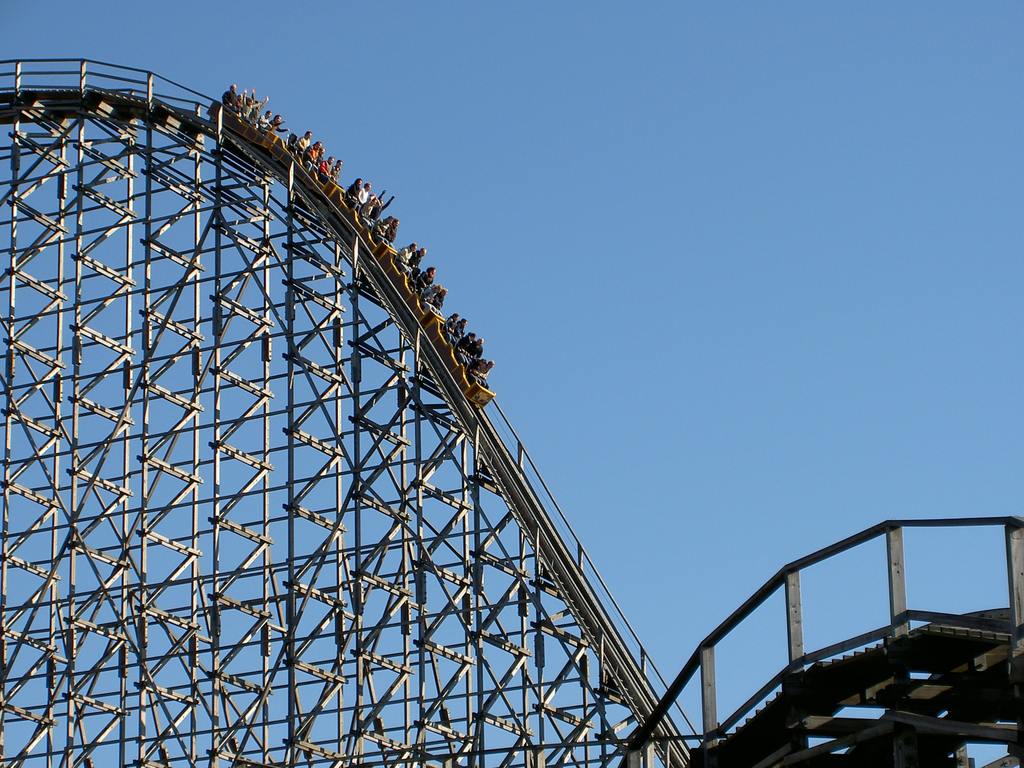 Guiding you through your Charlotte home remodeling or construction project
Our Charlotte home remodeling guide tells you what to expect and when to expect it as you are going through the process.
The adrenaline rush that comes from riding a roller coaster can evoke a range of emotions. There's anticipation as you begin the ride, apprehension as you approach the big hills and corkscrews, excitement as you charge full-speed ahead, and fun as you relish the moment. In the end, you are glad you took the ride, had the thrilling adventure and can enjoy the sense of accomplishment that results.
In many ways, a home renovation, home addition or new construction project is a very similar experience. Through the years, we've watched as our clients go through predictable emotional peaks and valleys as their projects progress, and then seen how much they ultimately enjoy the end results. Because we've experienced this pattern of Charlotte home remodeling and new construction projects that even national remodeling associations have documented, we wanted to do something more than just tell clients that these are normal emotions. We wanted to offer them a guide to refer back to as they live through the process.
That's why Palmer Custom Builders created our Remodeling and New Construction Guide. Given to the majority of our clients (some projects are more limited in scope and size, so the majority of the information would not apply), this guide tells you what to expect and when to expect is as you are going through the process. From signing construction agreements through the permitting process to construction and the final cleanup, this reference book chronicles what is happening on the jobsite, behind the scenes in our office, and in your own life at every stage.
What are some of the things we tackle? We look at the unavoidable and irrevocable fact that for clients to obtain the home of their dreams, the house in which they are currently living must first be transformed into a work site. We acknowledge that this process can be a stressful time as they watch the demolition and reconstruction (or new construction) process unfold. For homeowners who don't deal with construction on a daily basis, the in-process stages can be a nerve-wracking time as they question whether things they see in their home will be changed or "stay this way" forever. They may ask questions like, why is that molding not put in yet? Not knowing that the final flooring must be installed before the molding goes in. They may fret over the "inferior" finish of a wall without realizing that the moldings or casings have not yet been caulked to the sheetrock, or perhaps something doesn't look right because it is still "in process." They may be unnecessarily concerned that they will have to be at the home too often – or too little – as construction progresses. When you've hired a professional, trust them and know the end result will be well worth it! They are on your team and working diligently to deliver a beautiful project.
And of course, we address the issues that are on everyone's mind – from the inevitable dust and disruptions to how to reach us after hours in case of emergency. We truly want to be here to steer you through this ride, because we know you'll ultimately be thrilled with the end result. And when it's time to decide on a qualified professional remodeler or new home builder for your project, be certain to ask about how they care for their clients at every step.