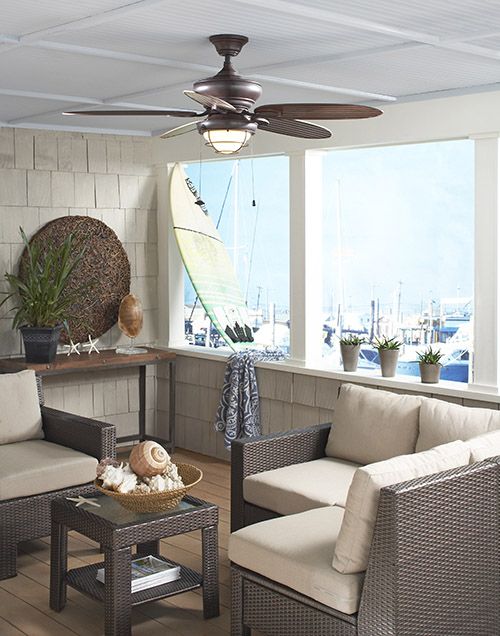 High-tech home remodeling devices? We're fans!
The definition of smart home technology has come a long way in a short time, and it continues to evolve–here's one of our favorite high-tech home remodeling devices.
One of the most interesting aspects of Charlotte remodeling and home additions (and of being a Charlotte custom builder) is all the technology that we get to help our clients build into their projects. But the definition of smart home technology has come a long way in a short time, and it continues to evolve.
We moved from high tech entertainment systems to smart security and lighting systems and then to Wi-Fi enabled devices like a refrigerator that could tell you what items should be on your grocery list. Now there's something else that you can instantly control with a flick of your Smart phone – your ceiling fan.
Fanimation®, which has long been a leader in producing gorgeous and innovative ceiling fan designs, recently launched fanSync™. FanSync puts Bluetooth technology inside a ceiling fan receiver. Owners can then download the fanSync app on both IOS and Android devices, allowing them to operate their fan right from their device. Once you sync the fan, the options are almost limitless – you can use multiple devices to control a single fan (so you and your spouse's cell phones and your child's tablet can all control the same fan). Plus, you can use the same device to control multiple fans — allowing you to control fans in different rooms of your house. That flexibility makes it a great choice for busy families.
What exactly can you control? Not only can you turn the light on and off, you can also dim it, turn the fan on and off, control its speed, set a timer – and our favorite – reverse the fan direction. (Which forever eliminates the need to climb up a ladder twice a year and manually hit a reverse switch like you have to with old-fashioned ceiling fans.)
Plus, the receiver is compatible with most AC motor, three-speed fans – not just those made by Fanimation, which allows you to turn any fan that you love into a smart fan. The only problem we see with this technology is that it's one less reason to get off the couch and take a break from your next Netflix binge.
Photo cred: Fanimation®
Photo details: The Kaya fan from Fanimation®