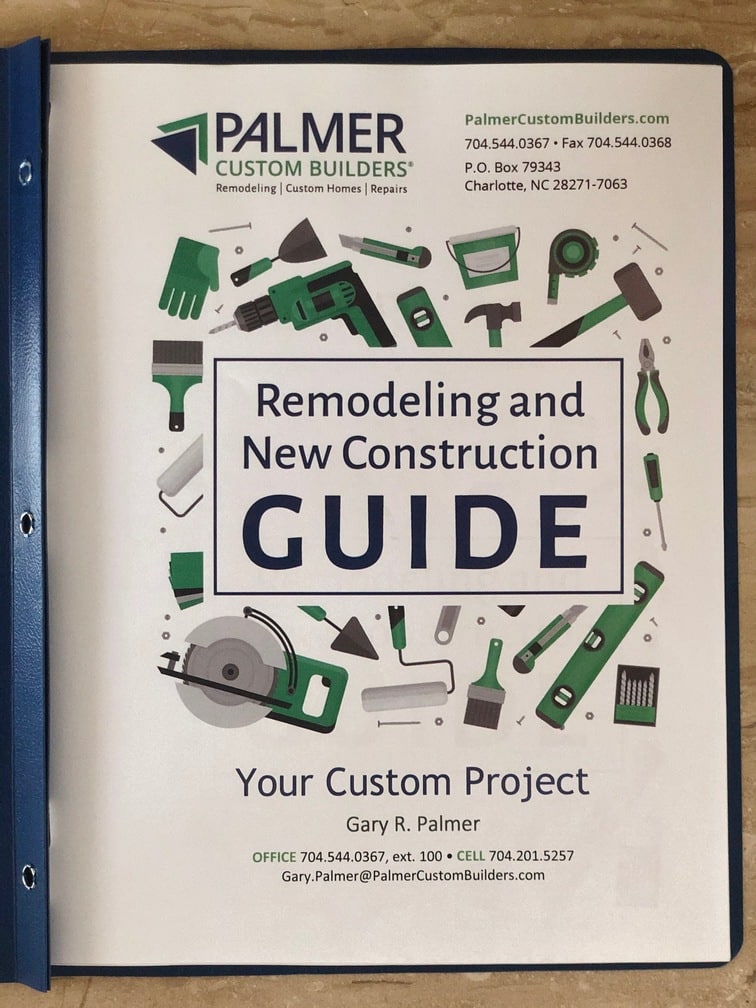 Proven process: Home remodeling and new construction guide
So you want to remodel? Here are some simple steps for renovations and new construction!
There are many resources out there that will tell you how to plan for your Charlotte remodeling and new construction projects, but many of them tend to be lengthy and intimidating. The National Association of the Remodeling Industry (NARI) recently made an attempt to demystify by process by outlining a few simple steps to getting a project done. We've borrowed their main steps but added our perspective.
Understand the why. Getting a clear picture of the reasons for your remodel will ensure that your project stays focused on your goals. For example, if your primary reason for remodeling is to boost your home's resale value because you plan on selling in a few years, every decision you make should be governed by that. You'll select neutral finishes and resist the urge to bust your budget on surfaces that are attractive to you but might not have universal appeal. (It goes without saying that we always encourage clients to invest in a remodel for their personal enjoyment, and not just resale value, but this is a perfect example of how to maintain focus.)
Work with a professional. Hiring the right professional makes all the difference in how your project comes together. Of course, do your due diligence and check background, references, licensing and more. Verify that the professional you are considering has experience in the type and scale of projects you are considering. We also recommend checking the intangibles to make this process as comfortable as possible – such as how well you can work with and communicate with the professional in question and their team.
Establish a budget. We recommend that you determine your budget before you hire a professional. What you are willing to invest in your home actually should be a major consideration, and then a Professional can guide you accordingly and let you know if that budget is realistic. A qualified professional remodeler has a wealth of experience from which you can draw. Since they will have built similar projects in your area, they have a feel for material, labor and projects costs and can give you a realistic picture of what your budget should look like. If need be, they also can offer suggestions on how to scale down what you want to meet what you can afford.
Understand your plan. Before the first shovel hits the dirt or the first nail comes out of your wall, take the time to talk with your contractor and thoroughly understand your plan. While you shouldn't be expected to understand all the intricacies of what needs to happen when, having a grasp of the major milestones along the way will ensure that your expectations are aligned with reality. That's why Palmer Customer Builders has a Proven Process and has written a Remodeling & New Construction Guide to assist you.
Complete your project. Now that you understand what your project will be, have a realistic budget, have selected a contractor, and have a plan in place, it's time to dig in and get it done. When many people consider a remodeling project, this final step is all they think about. As you can see, there's a lot of planning and research that occurs beforehand – if you want the best results.
Need help in putting together the steps of your remodeling project? Contact us at Palmer Custom Builders – we'd be happy to see if we're a good fit for your project.