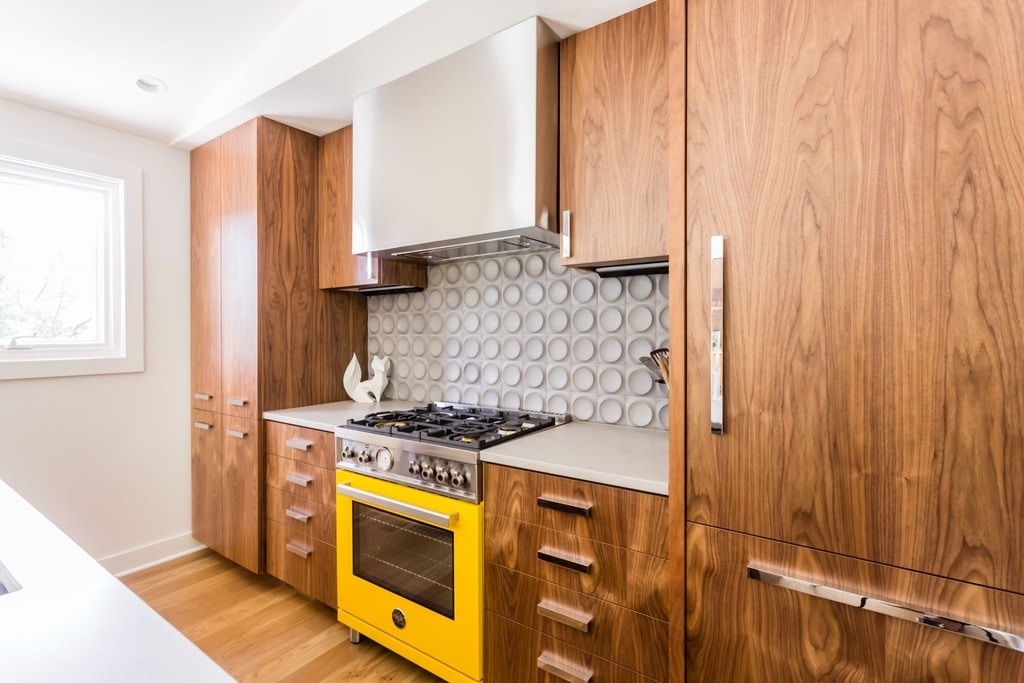 Charlotte remodeling trends: Kitchens are warming up
We're beginning to see the ingredients for these new kitchen recipes showing up in Charlotte kitchen remodeling.
For many years, Charlotte kitchen remodeling palettes were dominated by a single shade: White. White cabinets, white countertops, and sometimes even white walls were the color of choice because they made kitchens look cleaner and more modern. From there, we moved toward mixing in accent colors in cabinets and pops of brights in tile and wall color choices. Now, we're seeing the next evolution in kitchen colors – warmer and darker tones in everything from cabinets to floors and walls.
Italian appliance leader Bertazzoni recently came out with a trend report that noted the shift – and we're beginning to see the ingredients for these new kitchen recipes showing up in Charlotte kitchens.
In part, the move has been fueled by changes in appliances. Black stainless steel finishes and darker gray shades that are fingerprint resistant are consistently gaining in popularity. While they still work with white cabinets (think timeless black and white combinations), these trendy finishes tend to look even more dramatic when paired with darker shades.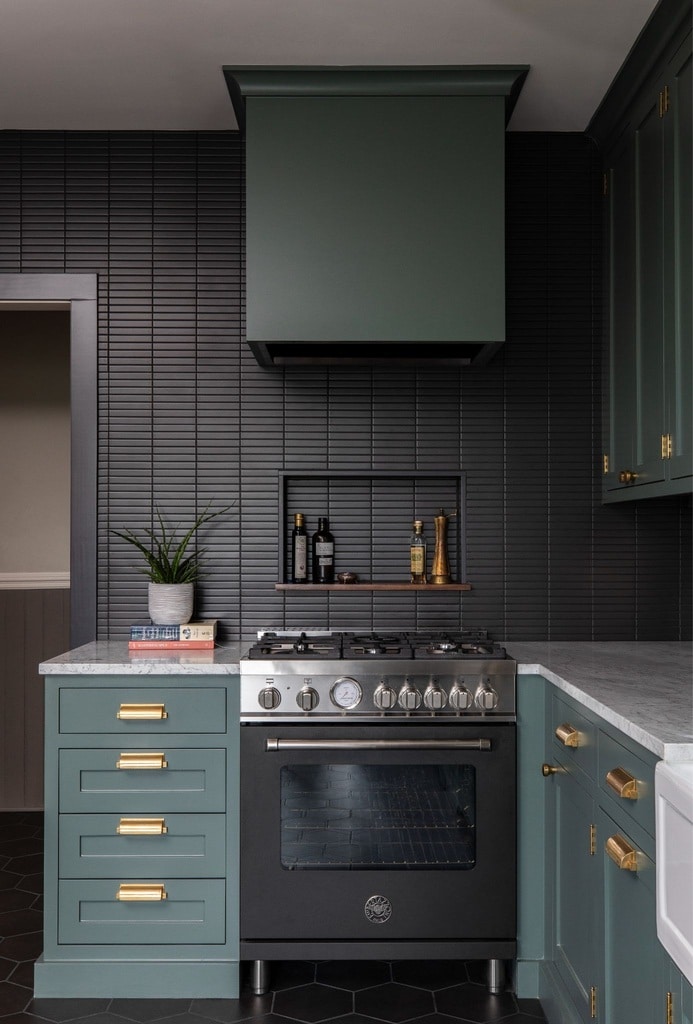 As gray has become the new neutral over the past few years, it seemed only normal that it would move from walls into more permanent selections. Gray-toned tiles and ceramic tiles that look like weathered wood planking offer a soft base that, on the practical side, also hides dirt better than beige tones. Couple that with a push toward black and gray cabinetry (recently made popular by HGTV) and you can see how this trend is moving into other areas. The richness of black cabinetry can't be ignored, and it has the added benefit of making the cabinets visually disappear (as opposed to brighter colors, which tend to take center stage).
Not quite ready for black? Warmer wood tones are also making a comeback in cabinetry. These aren't necessarily your grandparents' cabinets, however. These are modern, sleek designs in natural finishes that pair exceptionally well with warm yellows, reds and orange accents.
Another way to bring darker colors into your kitchen is to go with dark gray or black walls and choose a brighter cabinet color. Some folks find that this combination adds just the right amount of spice to a kitchen update.
Don't be afraid to stir things up in your kitchen remodeling plans – you might find that darker tones add just the right amount of spice to suit your taste.