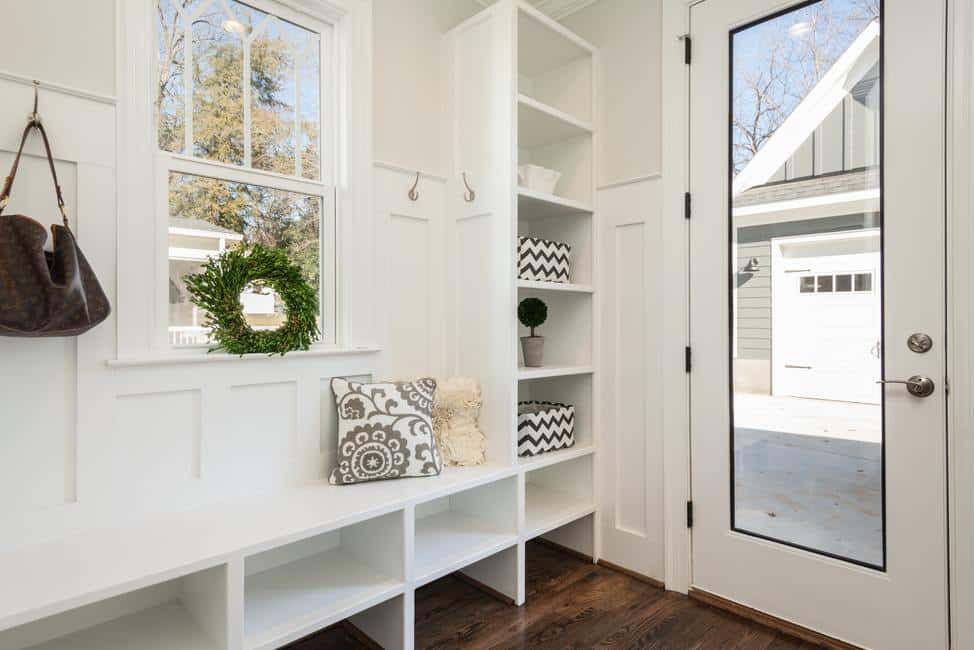 Home design for back to school success
With just a little planning, you can help your home transition from a home school to a back-to-school friendly environment.
Children are headed back to school and young adults are headed to college for perhaps the first time since the pandemic began. That means that what they need now can be quite different from what they needed when they were learning from home just a few short months ago. Here are a few ideas we've heard that might help get your home (and their dorms) ready for the transition.
Smooth mornings.
Have a designated place for everything – and the closer that is to the door, the better. A mudroom, hall organizer or just a spot by the door where backpacks, water bottles, school shoes, and later in the fall – coats, can live makes mornings less frantic. Benches with cubbies, or seating that you can put bins under, wall hooks and small shelves keep items up off the floor and keep you organized.
Save the date.
Chalkboard paint a wall or install a whiteboard calendar in the center of the home (which is usually the kitchen) so that everyone knows where they need to be and when they need to be there. As sports and activities ramp back up, this slightly old-fashioned but effective method helps keep busy parents and students organized at a glance – and lets everyone else in the home know where you are.
Minimize homework distractions.
Once the kids get home, they'll need to tackle homework. A bright, open separate space away from playrooms or bedrooms is best for this. Ideally, a table or surface with lots of room to spread out papers. Removing toys and tech from this area will help younger kids stay on task. Of course, older children may have to plug in to complete projects, but if you keep recreational tech away, they may be better able to focus on the task at hand – and get it done more quickly.
Surface smarts.
If you are creating a work area from scratch, choose surfaces that are easy to clean. That helps minimize wear and tear from crayons, markers and glue. Easily sanitized surfaces also help cut down on the number germs that invade your home after traveling in on school things.
College cool.
If students are headed to college for the first time (or headed back) help them create a tranquil and practical workspace in their dorm or apartment. A good desk chair (not the hard plastic ones most dorms give you) bright desk lamp and hanging wall files (to conserve precious desk space) all make for a better environment for learning. Sanitizing supplies – like wipes, paper towels, and a good all-purpose cleaner – simplify clean up.
With just a little planning, you can help your home transition from a home school to a back-to-school friendly environment.