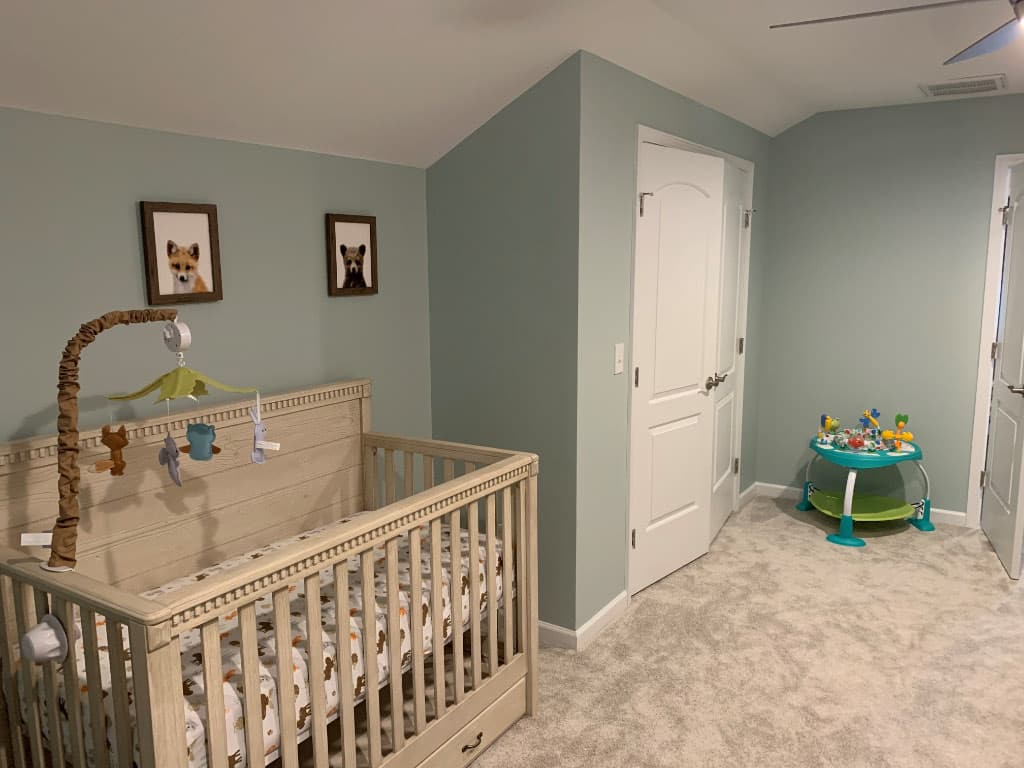 Charlotte home additions – Adding a room for a nursery
Few things speed up Charlotte home addition timelines like the impending arrival of a welcome new addition to the family.
Few things speed up Charlotte home addition timelines like the impending arrival of a welcome new addition to the family. Unfinished bonus rooms and extra storage space above the garage that you may have looked as a "we'll get to it when we actually need it" project suddenly take on a sense of urgency when baby showers fill your home to the brim with cribs, pack'n'plays, swings and all the gear that you couldn't even imagine you needed just a few short months ago.
At that point, it makes sense to bring in professional help to complete your nursery room addition – no matter whether you are looking at almost finished walls or bare framing. Why? Because you are going to be busier than you ever imagined, and completing (or managing) the nuances of a construction project at this time is one thing you shouldn't have to worry about.
What's more, a qualified, licensed professional knows exactly what it takes to ensure the comfort of your nursery room addition. Unlike other areas of your home where okay might be good enough, when you are creating an extra room for baby/nursery, the space needs to be just right – and transforming raw unused space into a welcome retreat is best left to someone who understands what it required.
First, they will need to ensure that the space is well-insulated, which means both protected from the elements and sound-proofed so that your baby (and you!) get the rest they need. There's nothing worse than finally getting a fussy infant down only to have the leaf blower next door wake him or her right back up.
Next your contractor will ensure that the HVAC systems are running appropriately for the new space. Adding a substantial amount of square footage can tax existing heating, cooling and air filtration systems. An HVAC specialist will ensure that healthy ventilation is maintained and that temperatures are comfortable in the new space.
A wise contractor will also take into account finishing materials – from the carpet that your child will soon be learning to crawl on to the paint on the walls, no-VOC finishes and hypoallergenic fibers will ensure that the air your baby is breathing is healthy.
Then, you'll want to consider proper lighting. While natural light is always best, bright, controllable lighting will help create a welcoming environment that is easily manipulated at nap time. Don't neglect connectivity. From baby monitors now to more advanced babysitter monitors later, building in the basis for connected features ensures that you'll be able to plug in any device you need as your child ages.
Finally, you'll need ample storage and play space. It's amazing how much stuff little people require – and how much room you'll want for them to spread out. A contractor who understands that adding a new room for a nursery entails finding safe and plentiful storage space will make stashing essentials out of the way much easier – and give what you really want in a space, peace of mind.
Read more about these type of nursery projects in our Idea Gallery story on a nursery addition.