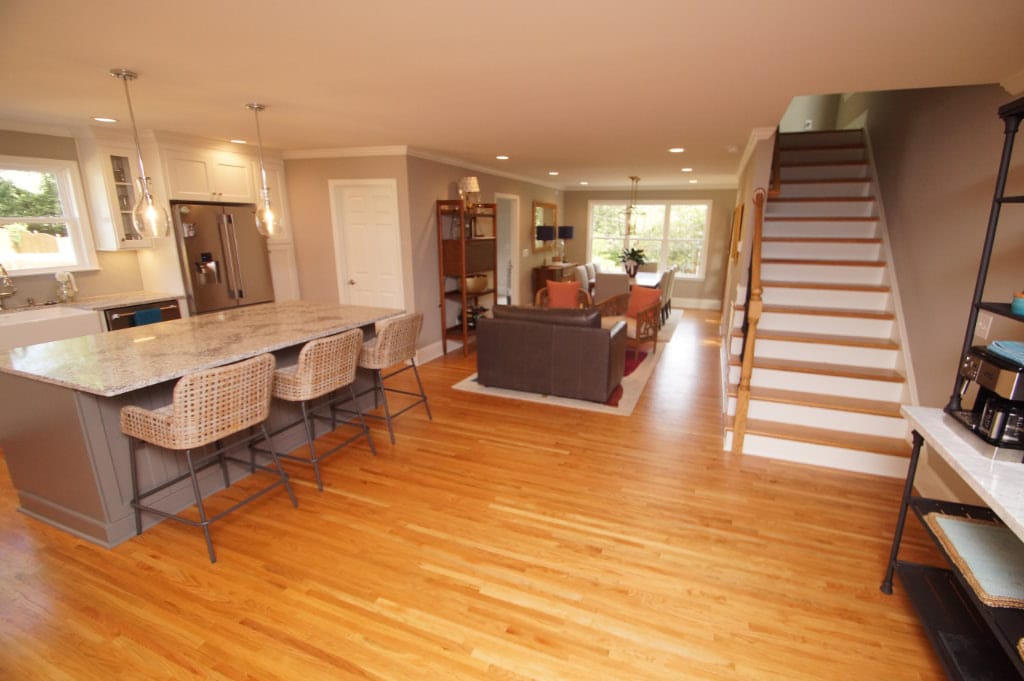 Don't rush home additions for growing families
Especially in times of transition for a family, here's why you may not want to rush a home addition, based on our 30 years of experience.
While there are times when it makes sense to get a Charlotte home addition completed quickly – such as when a new baby is on the way – there are many instances in which taking more time is preferable. One of these times is when you are starting a new family or blending two families. A perfect example is a gentleman who reached out to us about transitioning his 1960 split-level bachelor pad into a comfortable family home for his bride-to-be before his wedding.
While we appreciated the fact that the homeowner first contacted us several months before his wedding, we encouraged him to wait until after they got married. This not only eliminated the added pressure of making major life decisions before their upcoming nuptials, but it allowed them to live in their space for a while as a married couple. This, in turn, gave them the opportunity to learn what worked, what didn't work, and to dream about what they actually wanted.
It also gave them time to grow as a couple and become accustomed to making decisions together. While a major remodeling project can and should be fun, through the years, we've watched as our clients go through predictable emotional peaks and valleys as their projects progress, and then seen how much they ultimately enjoy the end results. (Because we've experienced this pattern that even national remodeling associations have documented, we actually offer our clients a guide to refer back to as they live through the process. Read more about it here.) Obviously, that can add up to additional unnecessary stress on a couple that is planning their wedding and/or new to working together.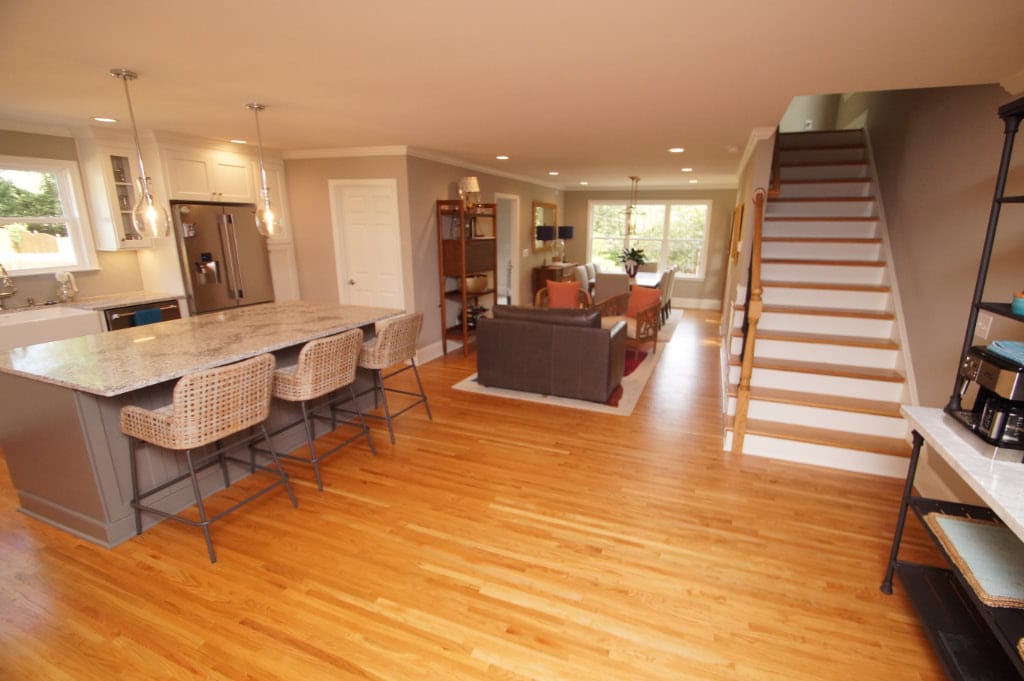 In this particular case, the homeowners waited until they had been married for 6 months to begin the design and remodeling process, which was the ideal amount of time for them. Since they lived in the space together first, they understood exactly what they wanted in their 1500-square-foot home that gives them space now and room to grow their family in the future.
We revamped the home's layout to meet the needs of a modern family – as opposed to one from the 1960s. We reconfigured and added space to create a functional, custom kitchen with a spacious walk-in pantry. We added a graciously sized laundry room and powder room on the main level. The existing living room was renovated, and a new dining room / gathering room added for entertaining space.
Upstairs, we added a true master bedroom suite, including a modern master bath and an owners closet with hardwood flooring, a shelving system and pull-out drawers. By reconfiguring an attic dormer, we were able to create a 112-square-foot closet out of what had been unheated space.
Since the couple wanted to have children in the future, we were able to incorporate features we knew they would soon need. For example, we were able to build in two lockable gates on the exterior steps so when this couple does have children, there won't be a safety issue with the steps.
All in all, waiting for a few months made all the difference in this project.